The end of your email is just as important as its beginning. By learning the proper email closings for formal business, you can leave a good lasting impression and even close on a sale. And this guide is your ultimate resource for everything you need to know about ending a professional business email.
We're going to be looking at all the basics, from vital email closing elements to tips for ending on a solid note. Let's get started.
Why Your Email Closing Matters
The closing of your email is your last chance to get your recipient to take action. If they are left unmotivated or need clarification on what response you need from them, they might not respond. Not including a closing phrase may also give the impression that you rushed your email or that it's unprofessional.
What To Include At The End Of Your Email
You want the end of your email to be concise while also leaving something meaningful for the recipient. Here are some of the key elements you should include:
Closing line
Recipients may find it jarring if you jump from the main subject of your email directly to your sign-off, especially for long messages. You can ease this transition with a closing line expressing gratitude or well wishes.
When someone is scanning an email, they often read the last line. Take advantage of this by using this space to include a call to action or to reiterate what you need from the recipient.
Closing/Sign-off
The closing part of your email refers to the salutation appearing right above your name. Some common examples of closings include:
Sincerely
All the Best
Thanks
Regards
The closing you should choose will depend on the level of familiarity you have with the recipient. If you're emailing a colleague, you can go for less formal closings like "Cheers" or "Talk Soon".
Name
If this is your first email to someone, you should always include your full name. You can then follow this with a default email signature that contains your complete address. For conversations with people you already know, your first name usually suffices.
Title and company
In your email ending, you can include one or both of these, depending on who you are contacting. If you're emailing someone outside your organization, have both title and company, so they can see what you do and where you work. But if you're emailing a coworker, you can leave out, including your company.
Contact info
Adding other methods of reaching you, like your address or phone number, can be a great way to remain accessible to your recipient. Make sure only to list the ways you want to be contacted.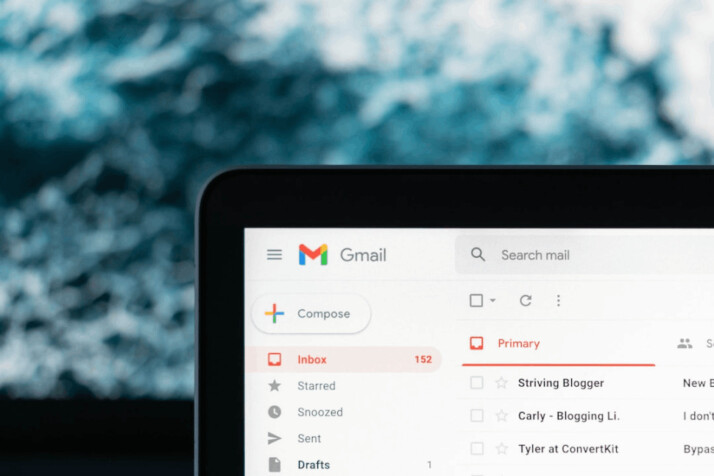 Sample Email Closings For Formal Business
Professional Email Closings
I greatly appreciate your cooperation
Thank you for being so helpful
Please accept our apologies for the inconvenience.
I hope you have a good vacation/day/journey home.
I look forward to getting your thoughts on this.
Please let me know when it might be an excellent time to ___.
We hope that we can continue to rely on your service
We look forward to a great and successful working relationship with you in the future
Please inform me if there's anything else that I can do for you.
If you need any more information in the meantime, please don't hesitate to contact me.
Casual Email Closings
Sorry for the trouble
Thanks a lot/a million/a ton.
I hope the above is helpful to you
Good luck with
Please let me know if you encounter any issues.
Let me know if this is fine with you
I will speak to you soon/later/on Monday/next
See you soon!
Appreciative Email Closings
Much appreciated,
Thank you,
Thank you for everything,
Many thanks,
Thank you in advance,
Thanks,
I owe you,
Thanks a million,
Thanks for reading,
All my thanks,
Thanks for your consideration,
Thanks for your help,
I can't thank you enough,
Thanks so much,
With appreciation,
With gratitude,
You're a lifesaver,
You're the best,
Top Tips on How To End A Business Email
If you're in doubt, you'll want to go with formality. Use "Sir" or "Madam" to refer to your recipient's title and last name.
Make your email more readable by keeping your closing brief.
Avoid Overly Familiar Language
While you want to sound friendly, you do not want to appear too familiar in a business setting. Stay away from emotive language or slang. For example, try to say, "I hope you have a good day!" instead of saying, "Thanks for your time."
Conversions can be increased when you end your email with a strong call to action. You can encourage recipients to visit your website, subscribe to your newsletter, or follow you on social media.
Thank Them for Their Time
Whether you're writing to a client, prospect, or colleague, showing appreciation is never wrong. Your simple thank you can help build strong relationships.
Use a Professional Signature
Ensure your email signature includes all the necessary information, such as your name, title, company name, contact information, and social media profiles.
No matter what your email says, always end with a positive and courteous note. This will leave the recipient with a positive impression of your business.
To Wrap Up
There's a wide array of email closings for formal business that you can use to end your email. If you are struggling with which closing to choose, it's best to consider the context. What works for a friend or close colleague will not work in strictly professional correspondence with someone you've never met.
Explore All
Business Letters Articles