Whether for sales, marketing, or networking — sending the right introduction email is crucial to building trust and respect. You want to make an email to introduce your business powerfully and memorably. It should be optimized for your target market and highlight your strengths, skills, and value propositions. And that's what we're going to help do in this article.
We'll be giving you our key tips for ensuring your email introduction captures your potential client's attention. You can also check out some excellent sample introduction letters for your reference. Let's begin.
What to Include in Your Business Introduction Email
Much like other types of business letters, your introduction letter should include the following:
A greeting;
Your name;
The organization
Affiliations that are worth mentioning;
The motive for creating this email;
Products or services you offer (if applicable);
Your professional Signature.
Key Tips For Effective Business Intro Emails
What to Do
Make sure to use a clear and engaging subject line.
Make the first line of your email about them, e.g., "I've come across your work, and it greatly inspired me."
Be straightforward with the intent of your email, whether it's to connect with them or see if they're interested in your product or service.
Provide more than one contact information, so they can reach out to you more easily.
Use a professional email address, preferably with your first and last names;
Send the email to a specific person, not the entire team or general email addresses.
Provide a solid call to action. Be clear with what you want them to do next.
What to Avoid
Don't ever send your email without a subject. Emails that don't have a subject line will most likely end up in the spam or deleted folder.
Avoid sending mass emails without a proper tool; otherwise, you will look like spam. Make sure to use the appropriate tool to customize each of your messages;
Don't write an overly long email. Only stick to discussing the important points.
Don't add emoticons to the first email you send someone. You don't want them to get the impression that you're over-familiar with them. Keep it professional.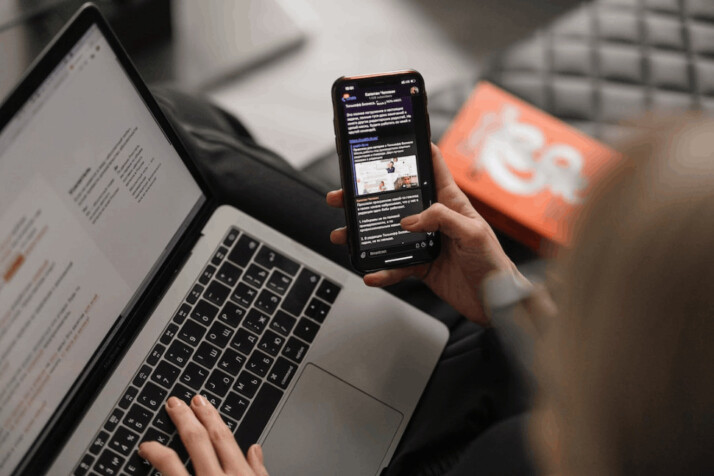 Email to Introduce Your Business Templates
Introduction Email for Sales
Hi [Recipient Name],
I found on your website that you [something about their business that makes them attractive for your business offerings]. It made to want to reach out to you personally. I'm [your name], and I'm a [job position] at [company name].
We aim to provide [product or service] to businesses like yours in the [specific niche you sell to]. We offer an unrivaled approach to [product or service], which includes [differentiating product or service attributes]. This gives you advantages over [value of using your product or services].
I would love to schedule a call to learn about your needs and how we can best help your business. Are you free this [Proposed Date]?
I look forward to speaking with you.
Sincerely,
[Your name]
[Title]
[Company]
[Email address]
[Phone number]
[Company website]
Email to Introduce the Latest Company Product or Service
Hi [Customer Name],
I hope you have been well with you since the last time we spoke. I wanted to give you some great news about a new [product or service] that we've recently launched. This might be of interest to you.
[Describe the new product or service, highlight its features, and how it can benefit them].
If you would like to learn more about this new offering, please let me know. I'd be happy to discuss details and answer any questions you may have.
Talk soon,
[Your name]
[Title]
[Company]
[Email address]
[Phone number]
[Company website]
Partnership Introduction
Hi [Contact name],
I'm [Your name], a [job position] from [company name]. I had an idea about a [type of arrangement — referral, marketing, distribution]. Based on our research, we see a great deal of potential in a partnership between our businesses.
I know your business offers [product or service] to [marketing niche]. And I think we can work really well together to establish [a type of arrangement] as my firm offers [products or services].
I'd love to schedule a quick call to discuss this in greater detail and find out where collaborative opportunities can be found. When is your next available time for us to talk?
I look forward to talking soon.
Sincerely,
[Your name]
[Title]
[Company]
[Email address]
[Phone number]
[Company website]
Follow-up Introduction Email
Hey, [Name of Recipient]!
We met during [event] during [lecture]. I am [your name].
You mentioned that [add something about yourself face-to-face chat to make a rapport with me], and I would love to continue our conversation.
I forgot to share my business card with you. Here's my contact information so you can reach me more easily:
[Email Address]
[Phone number]
Looking forward to talking to you!
Best regards,
[Signature]
Conclusion
Email introductions for business are about presenting the basic information about your Company in an easy-to-understand way. Keep this in mind as you draft your email. The right email to introduce your business can significantly help you get closer to your target customers.
Explore All
Business Letters Articles