Advancements in technology have made it easy for customers to communicate with businesses and vice versa.
A simple business message can give your customer a unique and personalized experience. The various business messaging platforms enable businesses to provide customers with answers quickly. An example of a business message is a customer satisfaction survey. This messaging allows you to quickly collect and analyze customer feedback, increasing response rates.
With the help of a guide, you can construct effective business messages to achieve your intent. It's necessary to be conversational and courteous to trigger a response from your recipient. Which is why we have put together this guide on example of a business message for you.
What Is Business Messaging?
The term "business messaging" describes how businesses communicate with their clients through various message channels. The channels enable two-way interactions, empowering customers and brands to reach out to one another.
Some common examples of business messaging channels are Webchat, Facebook Messenger, WhatsApp, Social Media direct messages (DMs), Googe Business Messages, and SMS/MMS.
Today's consumers are reluctant to call for assistance. They prefer to ask questions regarding a product they are viewing via messaging on a website's built-in chatbox. Business messaging makes inquiries easy for customers. It allows users to use the native messaging apps they probably already enjoy and are familiar with. Rather than requiring them to download different applications to communicate with your company.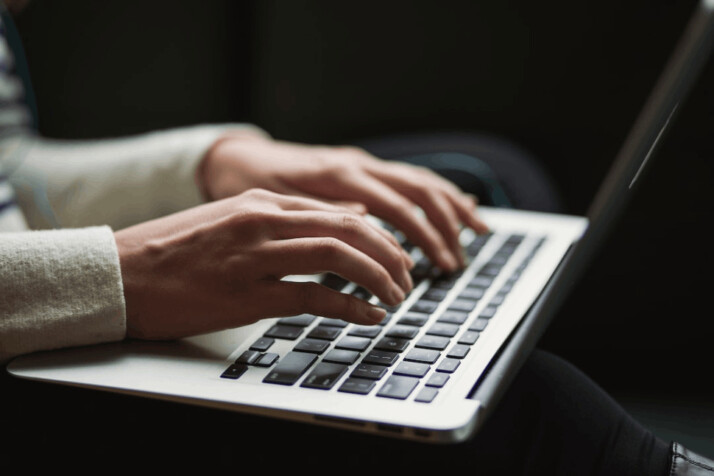 What Is a Business Message?
A business message is one sent by a business to its customers via a messaging channel. Such messages allow for better customer engagement, as they instantly respond to clients' queries. And allow customers the freedom to respond at their own pace. This communication medium works both ways and will enable businesses to stay in contact with their customers. It is an efficient means of communication for both small and big businesses.
Most people are always on their smartphones, and text messages are an easy way to interact with them. You can use this fact to your advantage. A good business message is friendly, well-crafted, and conversational enough to make the recipient feel at ease. With a good business message, you can effectively communicate with your customers even if you are not face-to-face with them.
Text messaging software makes it easy to ensure your clients get a personalized experience. These tools allow for two-way conversations in the most effective way. You can easily confirm your client's orders, send reminders, and announce special offers by utilizing one such tool. Using SMS marketing apps, you may send automated texts to your customers based on a calendar, marketing list, or other integrated apps. Even your consumers can reply to you directly via text.
The Attributes of a Good Business Message
1. Conversational
Friendly business messages make for massive success. Make use of positive and polite words when you address your recipient. It's okay to say 'thank you and please.'
2. Brief
Whatever point you want to make, you must do so with fewer words. You don't need all those sentences that are never-ending. Remove all irrelevant ideas or information and focus only on the most important. This will make the communication between you and your recipient the most effective.
3. Accuracy
It is highly unprofessional to send a message full of errors. You can never go wrong with the correct punctuation and diction. Do not misspell the name of your recipient. They'll feel bad about it, and negative emotions are bad for effective communication. Make sure the personal detail of your recipient is correct. This requires you to proofread your work to spot and correct your errors.
4. Clearly Stated Objectives
If you can state your objectives clearly, your recipient will understand your message. Avoid the use of difficult terms or words that will need them to visit the dictionary often. Your client will receive your business message warmly if your idea is clear enough.
5. Specificity
Use descriptions and action verbs to provoke your recipient's interest. Instead of beating around the bush without hitting the nail on the head, you should be specific. Make your core idea the main point of your message, as this will make your business message more effective.
Benefits of Business Messaging
Business messaging can be beneficial to you and your customers. Here are a few advantages of making this investment.
1. Engage With More Customers
Companies that provide multiple channels accommodate the chosen communication preferences of their customers. This makes customers feel heard and cared for.
2. Improve Customer Satisfaction
Customers will be happy when they can use the channels they prefer to obtain a quicker resolution.
3. Manage More Conversations
Companies can only have one phone conversation at a time. With messaging, you may carry on many discussions without detracting from client engagement or experience.
4. Offer Real-Time Conversations
Customers frequently need assistance right away and don't want to wait days for a response. You can use instant messaging to give customers a better experience and respond to them more quickly.
Sometimes all they need is a quick answer about dimensions or even a product's color. Respond right away to close the sale before they go to a different website.
5. Use Video and Photos.
Unlike a phone conversation, business messaging enables the sending of Multimedia Messaging Service (MMS) texts that include images, emoticons, GIFs, and videos.
You can send your consumers images of relevant products or a brief video instruction that walks them through the process. Customers can also share screenshots and images by using file sharing.
Example of a Business Message
1. Scheduling a Delivery
You don't need to keep your clients waiting to know the delivery time for their purchased products. You can keep them informed via messages. This way, you won't be disrupting their activities with a phone call. Text messaging software can send a message based on your client's message because AI is familiar with words.
For example
Client Message – Hello, I want hair products.
Response – Thank you for contacting natural hair plug. How many hair products do you want?
Client Message – I want 5.
Response – We'll have them delivered to you on the 2nd of December.
2. Placing a Reminder
With text messaging, you can send a reminder to your client. Should your client be crossing the road or taking their bath, you will hardly get their attention via a call. But, if you send a message, they'll read and respond to you. Check this out:
Business Message – Hi, Paul. This is to remind you of our business meeting at 10 am tomorrow. Will you be available?
Client Response – Yes.
Business Message – Great, I'll be waiting to see you tomorrow.
3. Entry for a Contest
If you back up your promotional aims with text messaging, it will boost the rate of the responses you get. Most messages don't stay too long before they get a reply, which means this communication channel is highly effective.
Business Message – You can win a flight ticket to Dubai. Reply Fly to participate.
Response – Fly.
Business Message – Congratulations! You are now qualified to win a flight ticket to Dubai.
4. Content Engagement
You can use this business messaging to connect with others. If you are offering value, you can make them access it. For example:
Message – If you want daily fitness tips, text 1.
Response – 1.
Message – Try doing some morning exercise when you wake up. It can be a few sit-ups or an early morning jog.
5. Customer Service
All customers want to feel heard and to have a solution to their problems. Business messaging makes you available to resolve customer problems. The text messaging software will look up keywords when a complaint is received and send an automated reply.
Customer – You forgot to include the body lotion in my nylon. I am coming back to get it.
Business – We sincerely apologize for the inconvenience. We'll give it to you upon your arrival.
Customer – Okay, thank you.
Conclusion
Business messages can take your business to a whole new level. With business messaging, you can stay connected to your customers for as long as possible.
Your customers won't have to wait long before you respond to them. You can look up the example of a business message above for insights into crafting better business messages.
Explore All
Business Letters Articles