Writing business emails can be challenging. It's a constant struggle to strike a balance between being clear and concise while remaining professional and not coming across as nonchalant. The value proposition of your email is at stake when your email is unstructured and muddled. This is why it's essential to follow the proper format of business email writing.
In this article, we'll be guiding you through the standard and professional business email format. We've also laid out some tips you can follow to write a more effective business email. Let's get right into it!
What Are Business Emails For?
Business emails are one of the main ways to communicate with your team or customers. They are one of the most convenient and cost-effective forms of communicating online. Good business emails have immediate value, go straight to the point, and can be read quickly.
You can send business emails for a variety of purposes. These can include:
To announce an employee leaving
Reach out to new and existing clients/customers
Promote an event within the company
Schedule meetings
To request resources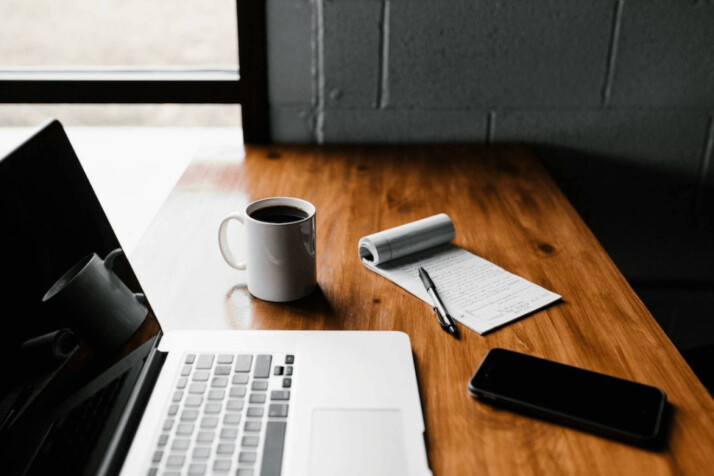 Format of Business Email Writing And Writing Tips
1. Subject line
If you think email subjects are insignificant text you're required to write out, you might need to think again. They are an essential element in any business email.
The subject line of your email is the first thing your recipient will see. It should give them a preview of the email and pique their interest to read it entirely.
All it takes is a few well-thought-out words to convey your message. Here are some essential pointers to remember for your subject line:
You should keep your subject lines ideally under 50 characters. If you max out the text in your subject, people won't probably see it in full when they preview your emails. This is especially true if they're viewing it through their mobile devices.
Choose a catchy subject line.
Write words that convey urgency, mystery, timeliness, and relevance to pique the reader's interest. Some great eye-catching words are "act now," and "free." You can also reference a trending subject or something that reflects your audience's preferences.
A/B test to find the best subject line
Finding the best subject line will require some trial and error. You can use A/B testing to find winning subject lines with the greatest conversion rates. This is very important because the success of your subject line can translate to the success of your email marketing campaign.
2. Salutation
Imagine receiving emails from someone for the first time, and they misspelled your name wrong. That will automatically leave the wrong impression.
A well-written greeting is one of the first things people see when they read your email, so getting it right is crucial. You don't want potential clients or business colleagues to perceive you as incompetent, overly familiar, or disrespectful.
There are plenty of salutations that are available for your perusal. The best salutation for your email will depend on the kind of relationship you have with the recipient.
Here are some salutation examples and when you can use them:
Hi or Hello: Ideal for people you already have a professional relationship with. This can also come in handy when you need to know the recipient's name.
Hi everyone: Is used to casually address a group of people
Dear: Great if you want to sound polite. It's appropriate for formal emails, when you're emailing someone for the first time or when you address people in power.
To whom it may concern: This sounds too formal and old-fashioned. Only use this when you've completed your research and are still trying to figure out the recipient's identity.
3. Body
Business emails are not the place to discuss hobbies or the weather. Send your message clearly and directly, maintaining professionalism in your email format.
If the recipient is unlikely to know or remember you, do this. Tell the other person about yourself by saying your name, position, how you met, who introduced you, and further relevant details. If they already know you, you can skip the introductions.
The more concise, the better
Shorter messages are easier to read and correct, do not require a lot of thinking, and make it faster to elicit a response.
Communicate the purpose of the email
The purpose of your email should be explained clearly and directly. Is it for a meeting, an update on the status of a project, or a primer on something new? Whatever it is, make it clear off the bat. You can use paragraph breaks to help ensure readability, and bullet points help to summarize important information.
Only include relevant information.
In the interest of brevity, it's best to only include the necessary details in your email. You may be tempted to drag on and on in your email, but you must avoid overwhelming recipients with too much detail.
You should provide only relevant information and attach a supplementary document if needed.
Closing
It's important to end your email just as well as you started it. Make sure to use formal salutations and avoid closings like "Love", "Cheers", and so on. Email closings can get recipients to respond favorably to your message through an appropriate call to action.
Some great examples of formal email closing salutations are:
Regards
Warm regards
Best regards
Sincerely
Thanks in advance
Thanks
Signature
An email signature is a great space to explain who you are, how people can reach you, your business, and so on. A well-formatted email signature includes the following elements:
Name and your designation in the company
Contact details such as email address, website, and phone number
Your social media profiles
Keep your signature simple, as with all the other parts of your email. There is no need for fancy fonts or complicated designs. Keep your signature professional and readable on mobile devices. Its primary purpose is to help people or organizations easily reach out to you.
To Wrap Up
The formatting of an email can significantly contribute to its effectiveness. That's why it's very important to pay close attention to these important details. Now you know the proper format of business email writing, try applying what you've learned here in your following business email. Good luck!
Explore All
Business Letters Articles