Good and bad examples of business emails abound. It's your job as a business owner or individual that writes business emails to be able to write good emails.
This article contains good and bad examples of business emails to help you know the mistakes to avoid. We analyze the things that can make your emails bad as well.
What Makes a Business Email Bad?
Many things can go wrong in your business email. This is why it is best to study the fundamentals of writing business emails before ever writing one.
Unprofessional Tone
The tone of a business email should be professional. Irrespective of your personal relationship with the recipient, you need to stick to a formal tone. Maintain an appropriate level of professionalism regardless of the situation. Otherwise, the recipient may negatively perceive you and your company.
Addressing a Recipient With the Wrong Title
It is better to get all the information you need about a recipient before writing. Find their titles and address them accordingly in the email. It costs nothing to address them appropriately.
Inconsistent Spelling
A well-written, professional email is clear, concise, to the point, and devoid of spelling errors. You need to make sure you spell words consistently to avoid confusion.
If you wish to stick to American English, stick with it. The same applies to those that prefer British spellings. Mixing things up creates confusion.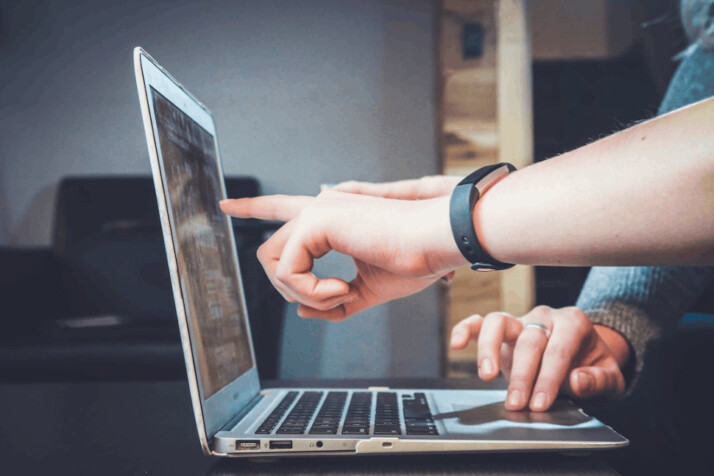 Convoluted Sentences
You have to make sure your sentences are easy to read. Convoluted sentences discourage your recipients from reading your email. Instead, make your sentences concise and use simple words and phrases that are easy to read.
Good and Bad Examples of Business Emails
Below are good and bad examples of business emails to help you understand things better.
Bad Email Examples
Sample 1
Hey dude,
What's up? I was actually wondering if you could help us out with something. We're trying to figure out how to fix this problem I'm having, but we're not sure what to do. Do you think you could take a look at it and see if you can figure anything out? I'd appreciate it if you could help me out.
Thanks, man!
Sam
This email is replete with several errors. The tone is unprofessional. Terms like "dude" are not ideal for professional emails. The writer also uses "what's up?" which is another unprofessional term. The closing remark is also casual. It looks more like a text message friends send to each other.
Sample 2
Hey there!
I hope you're having a great day! I'm just reaching out because I wanted to see if you might have some time to chat. I've been thinking about starting my own business, and I would love to seek your opinion. Let me know if you're free in the next few days!
Thanks,
[Your Name]
The opening of this email is also unprofessional. You need to stick to a formal tone.
Good Email Examples
Sample 1
Subject: Regarding Your Follow-Up Contact Request
Hello [Contact],
Thank you for your recent follow-up contact request. We appreciate your interest in our products/services. To serve you well, please include the following information in your next communication with us:
A description of your business
Your specific needs
Names of any decision-makers involved
The best way to reach you
Once we have this information, one of our representatives will get in touch to discuss how we can meet your needs. Thank you again for your interest. We look forward to hearing from you soon.
Regards,
[Your Name]
Sample 2
Hi there,
I hope this email finds you well. I wanted to reach out and let you know that I've learned a lot recently. I'm looking to take action and make some changes in my work. I am not sure what the next steps are, but I'm hoping to talk to you about it soon. Thanks for your time and consideration.
Best,
[Your Name]
Sample 3
Hello,
As we discussed, I think it's time to set up a social media presence for your company. A strong online presence is crucial for any business these days. Social media is a great avenue to connect with potential and current customers.
I suggest we create a Facebook page for your business. We can use this page to post special offers, announcements, and information about your products or services. We can also use the page to interact with customers and answer any questions they might have.
Before starting, I wanted to know if you have any questions about setting up a social media presence for your business. If not, then let's go ahead and get started!
Conclusion
A business email is a perfect opportunity for you to demonstrate your professional writing skills. Use these email examples to get inspired for the next time you have to send an important email.
You can make things easier by using Hey INK to create good business emails that are formal and guaranteed to get you a response.
Explore All
Business Letters Articles