Easter is one of the most loved festivals of the year, celebrated with pomp, glory, and lots of fun. It's a Christian festival and cultural holiday that commemorates the resurrection of Jesus.
The event is celebrated during the warmer spring month with beautiful blooming flowers. A database of Happy Easter message for business is crucial, especially if you manage a small firm.
Sending a Happy Easter message to your customers can be professional and personal. This guide will help you craft a special greeting for your employees, suppliers, clients, and partners. You can also post these special greetings to your social media platforms!
Why Is Sending Easter Messages Important
Sending professional and personal Happy Easter messages to your clients and employees can be a meaningful gesture that speaks to your brand.
Your Easter messages can boost engagement, tell your clients how professional you are and how you value your relationships, and show gratitude. It also shows them you recognize their faith and the season.
Best Happy Easter Message for Business
You can send your clients a Happy Easter message using one of these samples.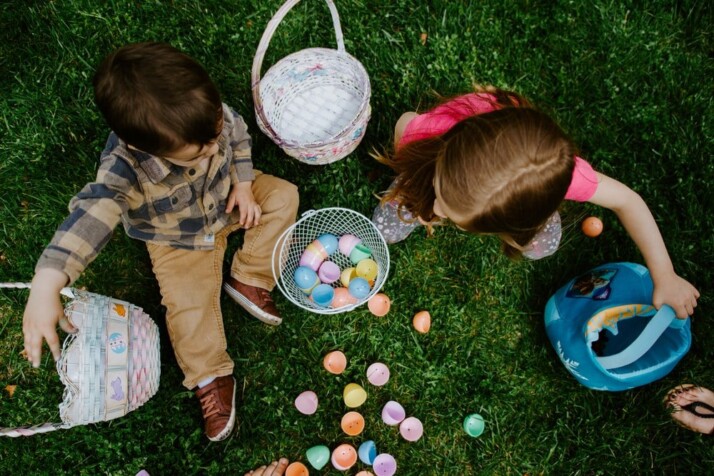 Easter Messages for Clients
We send our best wishes for Easter from our family to yours during this festive time.
Easter stands for joy, peace, and a fresh start. Please accept the good news for your family, and may your love blossom into an everlasting union.
I wish you and your loved ones a Happy Easter. I hope you have a wonderful and joyous celebration.
Easter is such a season of hope. I hope you have a happy, peaceful celebration.
I hope that you have a beautiful Easter full of joy and love.
You've been incredibly helpful. I look forward to maintaining our good partnership. Easter greetings.
Enjoy your Easter holiday, and may the coming spring fill you with optimism for the future.
Happy Easter wishes, dear client. Let the Lord Jesus bless us all and fill our lives with love and joy that will last forever.
Happy Easter to my adorable client. I hope you are fasting and praying for the world to be peaceful and harmonious.
Dear client, I give you and your company my sincere Easter greetings. I hope everyone participates in the ritual fasting and enjoys the celebration as a group.
Easter Messages for Employees
As you celebrate Easter this year, may you find happiness and tranquility.
Best wishes for a warm spring throughout this Easter season.
I send you peace, love, and joy this Easter.
May the memory of a lovely Easter day linger in your thoughts forever.
Happy Easter to a cherished colleague!
I'm wishing you all the joy and peace that the Easter season has to offer.
I hope your Easter is filled with abundance.
May your Easter be as lovely as a spring flowerbed.
Enjoy a beautiful, tranquil Easter and a wonderful spring.
This Easter, may the sunshine of spring brighten your life.
May Easter offer you fresh starts, new beginnings, and sweet surprises.
I'm thankful for my blessings this Easter, particularly coworkers like you.
You are more important to our team than jelly beans and chocolate. Easter greetings!
Happy Easter Message for your Employer
Best wishes for a happy Easter to a fantastic boss!
Best Easter wishes to you and your family during this joyous springtime.
I wish you a happy Easter and a prosperous spring.
Happy Easter to a wonderful boss, your friends, and your family.
I hope that Easter brings you happiness, serenity, and a bunch of chocolate eggs.
God's blessings on you and your family during this Easter season.
I wish you a day full of Easter egg hunts, love, and peace.
Enjoy the pleasant spring weather and the lovely Easter festivities.
Here's wishing you and your family a happy Easter this year.
May the pleasure of Easter bring you and your world peace.
I send you my best wishes for happiness, serenity, and good news on this sacred Easter holiday.
More than a whole dozen of Easter baskets, I value you. Easter greetings!
When you wake up on Easter morning, may you experience joy and tranquility.
May this wonderful Easter fill you with peace, love, and joy as the spring flowers grow.
I wish you a happy and prosperous Easter.
Conclusion
Easter is an opportunity to show your clients, business partners, and employees that you care. Sending Easter messages is the perfect way to let them know you recognize the holiday season's importance to them. A personalized message to your business partners and clients will go a long way!
If you're not feeling so creative about sending the message, use the Happy Easter message for business shared in this article. They're sure to blow the minds of the recipients and make them happy!
Have a wonderful celebration. Cheers!
Explore All
Business Letters Articles