Business letters should be concise, to the point, and professional. There are six specific parts to an effective business letter, according to the Modern Language Association (MLA). These are your Address, date, salutation, body, complimentary close, and enclosures. And we'll discuss each part of MLA business letters in greater detail in this article.
All of these elements play an important role in ensuring effective and fruitful communication with your clients or partners. You can also check out the sample letter outline below for a better idea of how to write your letter.
Elements of an Effective MLA Business Letter
Date
This part of your letter indicates the exact date you wrote it. Use the finishing date in the date line if, by chance, it took you several days to write it.
If you are addressing American businesses or companies, always use the month-day-year format (for example, November 23, 2022). Double-check the placement of the date. It should be two inches (5 cm) from the top of the page. You can either choose to justify the left or the center. This will depend on the format you've chosen.
Recipient Address
It's always best to address your letter to a specific person at the company rather than the generic "to whom it may concern." Suppose you do not know the individual's name, research online, or make a phone call to inquire.
A good rule of thumb is to use Mr. to address all males unless they are doctors. On the other hand, young females should be addressed as Miss, while married women as Mrs. If you're uncertain of their civil status, go with Ms.
For the Address, use the standard Post Office Format. As for international addresses, you should write the country in all caps. You should write the Address one line below the date, with a justified line.
Greetings/Salutations
Use the same person as the one on the recipient's Address and use their personal title. If you are on a first-name basis with the recipient, you may greet them by their first name (for example, Dear John). Use their official title and surname in all other circumstances.
If you are uncertain about the recipient's gender, greet them with their job title followed by their name. You can also choose to use their full names.
Body
It is important to keep your letter short and direct to the point. Start with a polite opening and explain the purpose of your letter in the first paragraph. In the next paragraph, justify the importance of your letter.
Further justification is provided in the following paragraphs by providing background information and other details. In the closing paragraph, reiterate the main purpose and include a strong call to action.
Complimentary Close
Finish your letter at the same vertical point as the date and one line following the close paragraph in the body. Capitalize only the first word (like Sincerely yours) and leave four lines between the closing and recipient's name for a signature.
If you used a colon in your greeting, use a comma in your complimentary closing. Otherwise, there is no need to include punctuation following the closing.
Enclosures
Include "Enclosures" under the complementary close of your letter if you plan to send additional documents beyond the letter. You can include the name of each document you have enclosed in the envelope. It is especially applicable if you need to enclose several documents.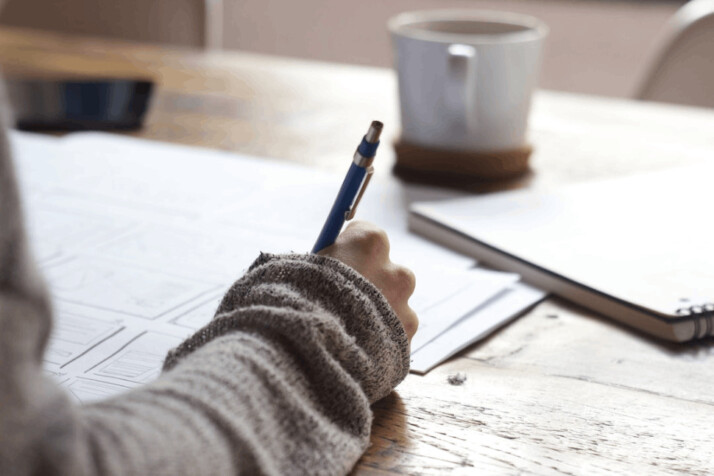 MLA Business Letters Sample Outline
[Your Name]
[Your Street Address]
[City, State, Zip Code]
[Today's Date]
[Recipient Name]
[Title/Position]
[Company Name]
[Address]
[City, State, Zip Code]
Dear [Name of Recipient]: (If you don't know their name, use To Whom It May Concern:)
[Brief introduction paragraph stating the intent of the letter]
[Additional information about your main points]
[Summary of the letter's purpose, call-to-action, and thank you message]
Respectfully,
[Your Signature]
[Your Name] [Title/Position]
Enclosures: CC:
Final Words
MLA business letters are an effective way to communicate your business transactions professionally. Make sure to include all the necessary information and follow the outlined format to ensure you get a good response. Maintaining proper grammar and formatting is also crucial to a successful business letter.
Explore All
Business Letters Articles