Mother's Day is a special day to honor mothers all over the world. It's also a popular time for businesses to send marketing messages and special offers to mothers. If you're looking for some content ideas on how to write Mother's Day business messages, you're in the right place.
This article will explain business messages and their importance. It will also give you some examples you can gain inspiration from. Let's begin.
What is a Business Message?
Business messages are a way to communicate with customers and potential customers. They can be used to promote products or services or to provide information about a company or its products. They are primarily used to send a message to specific people based on their email addresses.
Companies across all industries use business messages to nurture customer relationships and inspire loyalty. They show customers that a business cares about their experience and that the company really wants to hear from them.
The Importance of Business Messages
Business messages are important for a number of reasons. They can help you build customer relationships and attract new ones. They also keep existing customers engaged.
Business messages are not only a show of goodwill. They are also a way for companies to reinforce their brand. Sending a message that the company is dedicated to maintaining and growing its relationship with its customers is one key to a successful business.
Your message can be as simple as a heartfelt note or as creative as a special offer. No matter what you choose, make sure it comes from the heart. After all, that's what Mom wants most on Mother's Day.
If you're unsure about what to write in your business message, try to draw inspiration from these examples.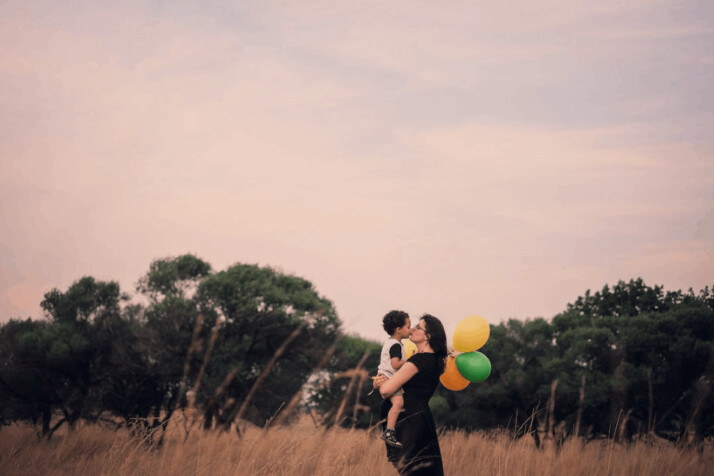 Long-Form Mother's Day Business Messages
Example A
Mothers add light and creativity to the world.
They make the most mundane things seem lovely and spread love, inspiring us to go beyond horizons.
This is our loving way of reminding you how special you are. You're beautiful and amazing. All of us at (company name) hope you continue to live in love, prosperity, and happiness on this Mother's day.
Relax and savor the moment; you know you deserve it.
(Company name)
Example B
We believe in celebrating motherhood. Every Mother deserves to be celebrated for the big sacrifices they make for their family.
Thank you for being a loving mama, wife, grandma, and wonderful person.
Never forget how proud we are to work with you.
Please look through our catalog of perfect Mother's Day gifts for a modern mom like yourself and buy something special at no extra cost.
Enjoy!
(Company name)
Example C
For many, going the extra mile is a matter of choice. For others, it's a way of life and a hard sense of duty.
On this Mother's Day, we at (company name) hope to bring you something special.
For the relentless effort, unwavering support, and countless sacrifices.
Thanks for being a great woman and an amazing mom. We love you.
Have a wonderful Mother's Day celebration.
From your friends at (Company name)
Example D
What makes a home? Is the presence of fluffy cushions and 85-inch TV sets? Chubby Dads and crying kids?
Or a resilient woman with a gentle voice, a tenacious smile, and a motherly heart.
Thanks for believing and making us your go-to Facebook marketing guide.
Have a wonderful Mother's Day celebration.
(Company name)
Example E
Happy Mother's Day!
We'll like to raise a little toast to special moms like you. Working double duty during the day and going past closing hours at night without complaint.
Such is the state of motherhood. You're a superwoman, a rare gem who deserves only the best Mother's Day card.
So, on this special day, we thank you for being an inspiration to so many. Check out this free service coupon to help you start your day right.
Have fun!
(Shop name)
Short-Form Mother's Day Business Messages
Take time to celebrate this Mother's day and remember what a run you've had. Remember to look at the blessings you have and look at the world you want to create for your son and daughter.
There are many times you'll feel like you've failed. But to your child, you will always be Supermom. The arm children can rely on. The word that pushes them further.
There's a reason there are people who think they can achieve anything. They listened to their Mother.
A mother is not just someone to lean on. She is also someone who makes leaning unnecessary.
Your home is the source of some of your child's happiest memories. Happy Mother's Day!
Happy Mother's Day to a wonderful person who's such an inspiration to us all.
There's nothing like a mother's love to give us the courage we need to succeed. Thanks for everything, Mom.
Nothing in the world can ever match the love of a mother. Her pampering, funny jokes, delicious meals, her sacrifices, and her care and concern.
A mother always puts the demands and choices of her child before anything else. She holds her child whenever he needs her help. She is always there when her children need her. Such is the beauty of a mother.
Being a mother is not easy. You have to put in so much effort. You have to make so many sacrifices. Today is the perfect day to remember and appreciate all these things. Happy Mother's Day to you!
Being a new mom is wonderful. God blessed you with an incredible experience that will last a lifetime. Wishing you a wonderful Mother's Day!
In Summary
Business messages are a good way to nurture customer loyalty. Each holiday is a new opportunity to reach out to your audience and get personal. A Mother's Day message can mean a lot to customers because it's among the most favorite holidays in the year.
You don't always need to send a lengthy Mother's Day business message to get the message across. You can also share a simple quote to express warm appreciation.
A simple post or greeting card can leave a good impression that your business truly cares for its customers. There aren't many set rules for writing a Mother's Day business message. It only needs to be short and sincere. Celebrating important key holidays with your clients delivers a message that can yield a lasting effect on your relationship.
There are many ways you can tell your clients how grateful you are for their patronage. The best ones are those that are simple, genuine, and sincere.
Explore All
Business Letters Articles