While many enjoy the stability of not needing to travel as part of their job, this is some people's reality. Traveling on business trips requires adequate preparation.
You have to pack your backpack, documents, and other work-related items. Although the aforementioned are important, you must also not forget to have an out of office message for business travel prepared. This message helps colleagues, partners, and business associates know that you're out of town. In addition, it also helps them to know if you'll be back soon or not.
This article explains the various parts of writing a good out of office message for business travel.
How to Create a Great Out of Office Message for Business Travel
Business trips are unavoidable in some industries. Nevertheless, in this era of constant communication, you must put measures in place to let others know you're away. It isn't a good idea to leave tons of emails without a response. Here is a simple explanation of how to create one for yourself.
Salutation
Like your regular email, your out of office message should start with a salutation. Remember that this is an automated message. Hence, you don't know the identity of the person sending you a message. Simply use the word sender. So, a salutation like "Dear Sender" will suffice.
State the Reason for Your Absence
After the salutation, indicate the reason for your absence. In this case, it's a business trip or work travel.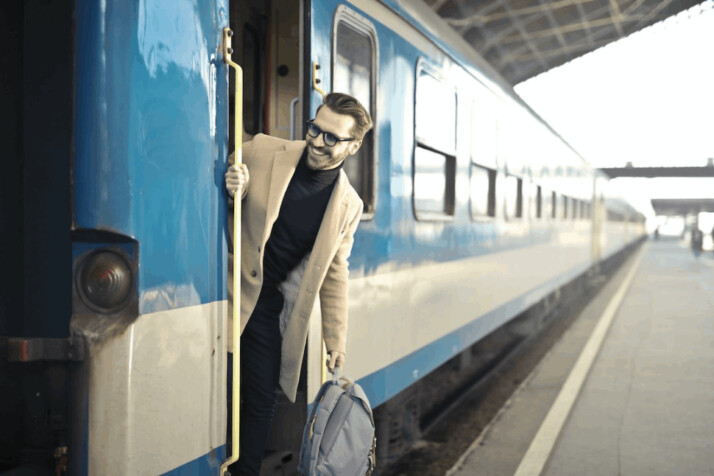 Absence Period
It is also important to include the dates you'll be absent from the office. Doing this makes it easy for them to know when to check on you again. Make sure to end the email by saying that you'll be back after the absence period and how to contact you back.
Include a Contact for Urgent Matters
For issues that can't wait till you return, you can include a contact they can reach out to. If the person is unavailable, you can include your phone number if they need to follow up with you.
Closing
The closing is down to your personal preference. You may thank them for reaching out and close with something like "Kind regards" or "Sincerely." Don't forget to include your name after.
Examples of Good Out of Office Messages
We have a few examples of good out of office messages you can use. Take a look at them and pick the one that best meets your needs.
Example 1
Hello,
I'm currently out of the office on business travel and will be back [DATE]. I will respond to your email during that time as soon as I can. If you require immediate help, please contact [NAME] at [EMAIL]. Thank you for your patience.
Best,
Alex
Example 2
Dear Sender,
I'm out of the office on business travel from April 1-5. I will have limited access to email and will reply as soon as possible.
Sincerely,
Jane
Example 3
Hello,
I will be out of the office on business travel from Wednesday, the 3rd, through Tuesday, August 9th. If you need any information during that time, please contact my assistant at xxx-xxx-xxxx.
Thank you!
Regards,
John
Conclusion
Good communication is important, and setting guidelines for out of office messages is crucial for businesses. The end goal of this article is to provide a template you can use and show you how to do it.
Explore All
Business Letters Articles