Sample business letters requesting information are ideal for fast and easy submissions. You just need to choose your letter template, add your content and choose your preferred target person.
It is important to make your letter understandable by the recipient. This can be done applying clear and concise language. But at the same time, you need to really know what you are talking about to keep your audience engaged and interested.
In this article, we will discuss what a business letter, provide samples, and give pointers on how to make them convincing.
Ten Pointers for Making Your Business Requests More Convincing
Here are some tips to keep in mind as you compose letters of request that urge recipients to take action.
1. Get to Know Your Audience
You should ask yourself these questions before writing your letter of request. Who is my reader, and what do they want to gain from my writing? Can I expect them to make decisions themselves, or will they refer me to someone higher up in the chain of command? The tone and specifics of your letter asking for something will change based on who will read it.
2. Cut Down on the Rambling
Maintain conciseness and clarity. Avoid using two words when one would do as a general rule. Keep your sentences brief. This will let you communicate your point without sounding like an unclear communicator.
3. Create a Letter That Is Simple to Read
Always make sure that your request letter is well-organized and simple to read. Stay focused on the topic at hand while writing a letter of request. Doing so will only serve to confuse and annoy the recipient. Use manageable sentences or paragraphs that are easy to read.
Feel free to use commas, colons, and semicolons to break up those long sentences and stick to simple, straightforward statements. If you want to introduce a new notion, you should do so in a new paragraph.
4. You Need a Call to Action
Be as proactive as you can in your letters of request. To simplify things, try switching to the active voice whenever possible.
It would be best if you tried to persuade rather than demand. Never make your recipients feel indebted to you. On the contrary, you should grab the reader's attention by highlighting the benefits of taking action. Also, mention any shared ground you and the reader may have.
5. Do Not Impose on Others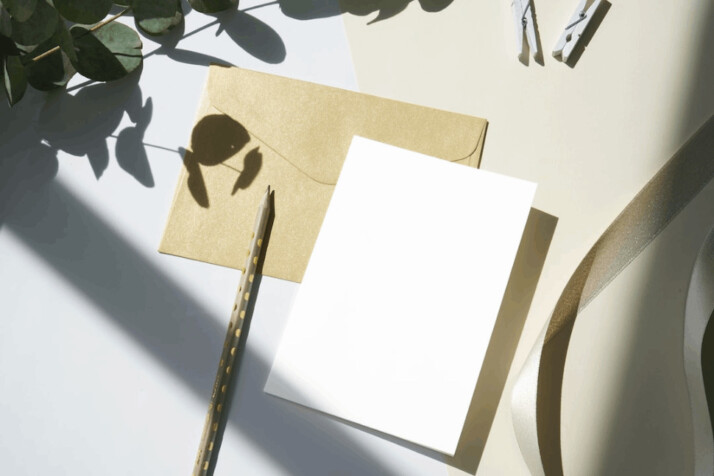 Include any background information that may be relevant, and explain to the reader precisely what you want them to do next. Make it easy for the recipient to respond by providing all pertinent contact information (email, phone number, links, attachments, etc.).
6. Use an Approachable Tone
When making a request, you want to connect emotionally with the reader. Even though this is a business letter, there is no need to be overly formal.
Write your request letters in a friendly tone, as though you were conversing with an old friend. We share a common humanity. Therefore, it could help to appeal to your correspondent's sense of compassion, kindness, or understanding.
7. Be Courteous
Carry yourself in a businesslike and courteous manner at all times. Do not resort to threats or slander in any correspondence. Including such in your request will lead to the cancellation of an order or the lodging of complaints.
8. Be Cautious of Your Grammatical Usage!
To paraphrase a familiar phrase: "First impressions are lasting impressions." Be cautious about proofreading all business letters you submit, as poor grammar can ruin a good impression, just like bad manners.
9. Review O'clock
Before hitting the submit button, be sure you've double-checked everything. Don't just sit on the letter after you're done writing it; instead, read it out loud.
You should rewrite it if the main idea needs to be clarified. It's preferable to spend time revising your letter so that it is read and responded to rather than rushing it and ignoring it.
10. Express Your Appreciation
Finally, express your appreciation if you receive a reply to your letter or if the requested action is taken. You'll discover examples of thank-you notes for various scenarios here.
Sample Business Letters Requesting Information
Letter Sample 1: Product Exchange/Return Request
Opening Salutation
I ordered the product> on date> and received it on date>. I've found this flaw in the product I bought: Please elaborate.
Please affirm that you will replace the product within a few days since it is of low quality and unfit for the intended use. I also need you to confirm that you will either pay to return the item> or arrange for its collection.
Within seven days after the date of this letter, I expect to receive suggestions from you that will satisfactorily resolve my claim.
Closing Remarks
Sample Letter 2: Request for Recommendation Letter
Opening Salutation
Reflecting on my time teaching at ABC High School, I am thrilled by your outstanding leadership and support.
Currently, I am submitting my application to XYZ school. The school requires me to provide three letters of recommendation from former teachers and administrators.
I am writing to inquire about the possibility of your writing a recommendation letter for me.
Here is my updated resume for your perusal. If you have any questions or need clarification, don't hesitate to get in touch. I appreciate your consideration and will wait eagerly for your reply.
Closing Remarks.
To Wrap Up
These sample business letters requesting the information above are, by no means, the final word on how to create a business request. You should review these and make your adjustments.
Explore All
Business Letters Articles