A letter of intent confirms an intention to enter a contractual arrangement or association. It is important to outline the arrangement's details and be crystal clear on the intent to move forward. If you need help figuring out how to start your letter, looking at a sample letter of intent to do business can be helpful.
This article will look at a great sample letter and the basics of writing a good letter of intent. You want your letter of intent to be informative but concise and clearly convey the intention of the business.
What Is a Letter of Intent?
A letter of intent is a business document between two parties that plan to do business together. It's written to outline the intent of one party relative to another. These letters can be used in various situations, such as business negotiations and by recipients of scholarships or college admissions. It basically signals the intent to accept a formal offer.
Think of it as a road map for negotiations and agreements. The parties may settle on certain terms but agree to continue negotiating other terms of the transaction before signing an agreement. Even though the document is not legally binding, it is a sign of good faith.
A Letter of Intent is known by many other names, including:
Intent to Purchase Letter
Assurance Letter
Memorandum of Understanding
Letter of Interest (LOI)
Term Sheet
Framework Letter
What to Include in Your Letter of Intent
Who are the Parties?
You must identify who is the seller (the current owner) is and who your potential buyer (the potential new owner). As for a business partnership, it must include the name of the two parties involved.
What is the Transaction?
In detail, describe what is being purchased or sold, the anticipated financial benefits, and how the purchase or sale will affect the company. Any agreements about what will be included or excluded from a transaction should also be included.
What are the Terms?
Make sure to include any agreed-upon conditions, such as purchase price adjustments or price adjustments. The seller should also include a clause on exclusivity (e.g., not negotiate with other parties).
What should the Letter of Intent state?
The agreement should clearly state whether it is binding or non-binding – don't leave it up to a court to decide. Also, it includes when it will end (and how it is being dealt with) and what state laws will govern it.
Are there any Conditions?
Certain conditions must be arranged before a final agreement may be signed, such as:
The buyer's financing
Buyer's due diligence
An inspection of the property or whatever it is that is being sold or exchanged
Regulatory permit or other permits applicable
Letters of Intent can be either legally binding contracts or non-binding agreements between parties.
Other Terms You May Include.
Confidentiality: Any information learned under the agreement will remain confidential
Covenants: What each party must do while the negotiations are taking place
Special Terms: Any special agreement between the parties, such as leaving certain furniture items or hiring certain employees.
Sample Letter of Intent to Do Business
Letter of Intent to Propose a Partnership
[Date]
[Your name]
[Your Address]
[Today's Date]
[Recipient's name]
[Recipient's address]
Dear [Name of Recipient],
I am writing this letter of intent to describe our potential partnership. The terms and conditions in this letter are not binding, and I am open to negotiations.
We have agreed to enter into a partnership to launch a catering service. You will handle accounts and marketing, and I will be responsible for food preparation and procurement.
We will pay ourselves and our employees a suitable salary and split any profits after salary 50-50. There is still negotiation regarding the amount for the salaries.
We have also agreed to take out a Small Business Loan to cover the start-up expenses and will both be signing the loan.
We have clearly stated our intentions in our long-term plan and the next five years. The bank has approved this plan.
On January 10, we shall meet at the office of ABC Lawyer to confirm the salaries and sign the partnership contract.
We can meet at a time that suits you to discuss other points pending confirmation from the lawyer before we meet. If you want to set up a meeting, please call me at 555-123-4557 or email me at info@email.com.
This letter is a formal expression of intent to open a catering service with you. We must determine the main points of financial distribution and meet the lawyer. I hope to talk to you personally soon.
Sincerely,
[Signature]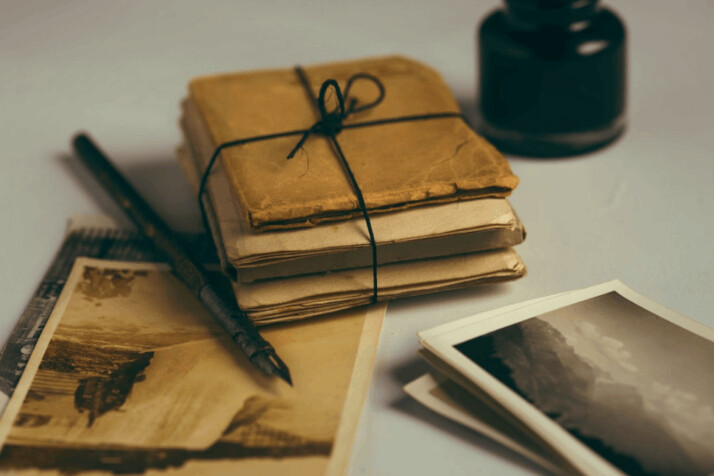 Tips for Writing a Good Letter of Intent
Follow the appropriate format: Include both parties' contact information and the date the letter is created in the format.
Use a Clear Subject Line
If you're sending your letter via email, include a concise subject line that describes the letter's purpose. There won't be any need to provide contact information at the top of the email. Instead, you may place your contact information under the Signature at the bottom.
Proofread Carefully
Carefully read the letter of intent to see for typos or grammatical errors. These types of errors may make your letter look sloppy and unprofessional.
Use a Professional Greeting
Make sure you write to someone specifically and greet them professionally. If the letter is sent to several people, you can use the general greeting: "To whom it may concern."
Avoid Long Paragraphs
You should keep your letter brief and with shorter paragraphs so that the Recipient is more likely to read it. This is especially true if you send a letter of intent to show your interest in a career at a company.
Research the Company or Other Party
Research a company in advance to better understand its mission and culture. This can help you realize how you might add value to their company.
Use Bullet Points
Use bullets to highlight your qualifications for a job or other points you want to emphasize in your business deal. A bullet will help draw attention to this information and ensure the Recipient doesn't overlook it.
Final Thoughts
A Letter of Intent is used for various business transactions, though the most common is when a supplier provides marketing materials and sales information.
Make sure you outline your Letter of Intent in detail and provide all the information you need to conduct business. Refer to the tips and sample letter of intent to do business to help you get started.
Explore All
Business Letters Articles