Business or contract termination letters formally inform your contract counterpart of your intention to terminate an ongoing business relationship. You'll have to pay close attention to the reason behind the termination and the business timeline.
A well-worded letter is a key component of this process. This article includes a termination of business relationship lettertemplate that you can alter to your needs. In addition, we have a few tips that can help you to write a business termination letter if the need arises.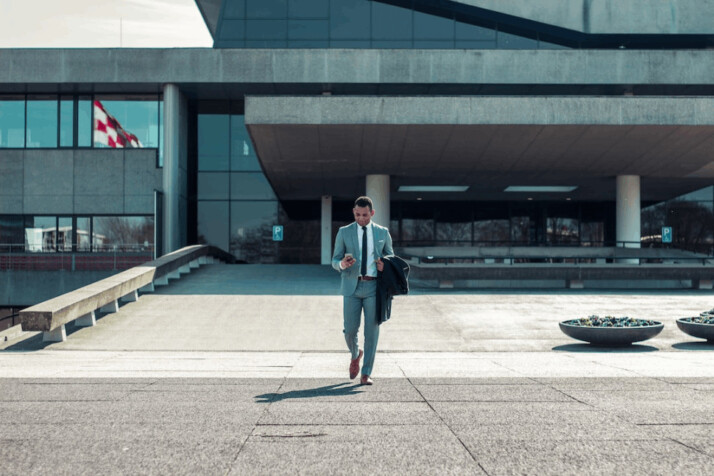 How to Write a Business Termination Letter
When you're ending a business venture, a letter of termination is essential to protecting your company's legal rights.
A letter of termination should be brief and in a standard format. It should contain all the necessary information for the recipient to know exactly why you're terminating the agreement.
You can write a letter of termination in letter form or as a document outlining termination by text. When the recipient of your letter is another business, the letter should be in letter form, not as a document outlining termination. Be sure to append your signature to the letter of termination.
Termination of Business Relationship Letter Template
To ensure you know what to expect, below is a termination of business relationship letter template.
Dear [Name],
It is with a heavy heart that we write to inform you that we will be terminating our business relationship with you. This decision has not been made lightly. But after careful consideration, we've come to the conclusion that it's in the best interests of both parties to part ways.
We've enjoyed working with you over the past [X] years/months. Also, we are grateful for the contributions you have made to our company. However, we feel that it is time to explore other options. We wish you success in your future endeavors.
Sincerely,
[Your Name]
Here is another template you can consider:
Dear Service Provider,
We regret to inform you that we will be terminating our business contract with you. The board took this decision due to the recent poor performance of your employees. We have consistently received complaints about the quality of service they have been providing.
This isn't an easy decision, but unfortunately, it is necessary. We hope to find a new service provider who can better meet our needs in the future. Thank you for your time and effort up until this point.
Conclusion
As we have shown, this termination letter template is easy to read and write. After using the template to form your business termination letter, you can send it to your soon-to-be ex-business partner. If you need more letters this, you should use our Hey INK tool.
Explore All
Business Letters Articles