You have a soft spot in your heart for your clientele. You feel compelled to inform them. What better way than by sending a Valentines Day business message!
Emails wishing customers a happy February holiday season are essential and can come as a pleasant surprise. It's a cheap, easy, hassle-free way to reach out to your customers and show your appreciation.
What Is a Valentines Day Business Message?
Many businesses use Valentine's Day to celebrate the holiday with their customers, family members, and employees. Often, these Valentine's Day messages are promotional or informative.
For many businesses, the holiday commemorates love and friendship. You can promote the company on Valentine's Day by giving a free product sample, such as a product brochure or contest.
The messages may even contain discounts and promotions. Just like in a business greeting, your Valentine's Day business message must be in sync with basic etiquette.
Points to Note Before Sending a Business Message on Valentine's Day
Sending a valentine's business message is a thoughtful way to show your appreciation to your customer. You should always use some amount of personalization when communicating with customers. But, on Valentine's Day, you'll want to take it to the next level to give your messages a more authentic feel. Here are other salient points to note:
Don't drag things out. Get to the point.
The less noise in any client communication, the more clear and memorable the message.
Don't try to sell them something. Do not go into any form of marketing!
You can and should include a small gift in your greeting.
Use your name when signing a client's card for a more personal touch. A phrase like "Joe Smith and your buddies at XYZ" has a warmer tone than a logo or corporate name alone.
Include a discount or special offer. On occasion, you should include a special request or motivation to reconnect.
Consider including a promotional coupon to tell clients that you appreciate their business.
Be sincere and genuine.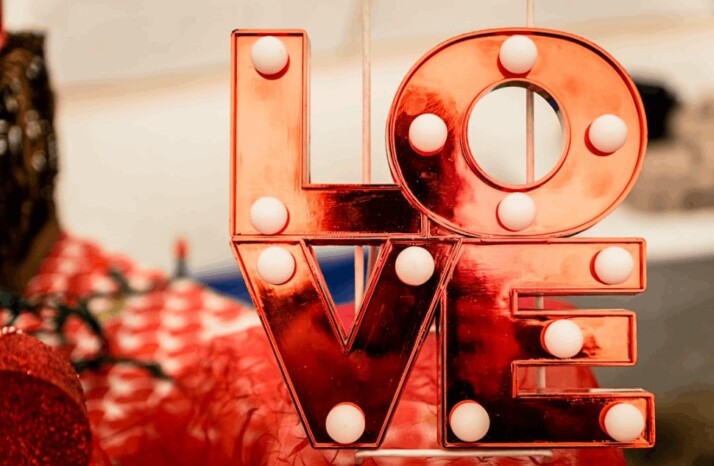 Because this is not your regular sales pitch, you should throw in something unique.
You may give them a break on an often-purchased item, throw in a freebie or gift with purchase, or just write them a message.
It might also be a scrapbook or timeline depicting your history or a free compilation of useful links. If money is tight, only promote the deal to your most dedicated clientele.
To avoid sounding robotic, adopt a conversational tone. Do not use a stuffy tone. Avoiding using the "L" word or acting professionally will ensue more awkwardness. Being authoritative is not the point; making connections is.
Samples of Valentines Day Business Message
These ideas will help you show your love as simply and quickly as possible. It is also a great way to make a strong impression when pursuing new business opportunities. Check out the sample Happy Valentine's Day greetings we've prepared for your clients down below.
Expressions of Appreciation and Gratitude on Valentine's Day
Take the time to appreciate today. I hope you know how much your business means to us. Each and every one of us wishes you a joyful Valentine's Day.
As Valentine's Day approaches, we want to express our gratitude to you for being such a loyal customer. Please know how much we value you and your patronage.
Valentine's Day Greetings That Will Make Your Client Feel Special
It's been a pleasure doing business with someone as pleasant as you, and today seemed like the ideal time to express my gratitude. We hope you have a wonderful Valentine's Day.
Customers like you are why we do what we do. I hope you have a wonderful Valentine's Day!
Best Wishes on Valentine's Day to Our Clients
Sending a Happy Valentine's Day greetings with all my love. You should commemorate it by engaging in all your favorite activities!
Today is full of loved ones, laughter, and treasured memories. May you always be surrounded by the people and things that bring you the most joy. I hope you have a wonderful Valentine's Day!
To Wrap Up
Everyone loves to hear from the boss. So, send a heartfelt and kind message as a valentines day business message.
Our Happy Valentine's Day business message will be perfect if you need to learn how to express yourself to your customers.
Explore All
Business Letters Articles