Gratitude never goes out of style. A thank you is a good way of showing you appreciate your customers and making them feel special.
Your gratitude will be appreciated by them, and it will help you develop and maintain your business-client relationship. If you want your clients to keep coming back, a heartfelt thank you will set the bar for more purchases.
You should never stop thanking your customers for choosing your business. But when the year ends, you have a golden opportunity. A year-end business thank you message helps you appreciate customers that have been there for your business the whole year. It is your chance to tell them you look forward to more of the same in the new year.
You shouldn't restrict this message to customers only. Send them to employees, suppliers, and business partners. You don't have to fret about creating a year-end business thank you message. We have many of them in this article. Look through and select the one you prefer.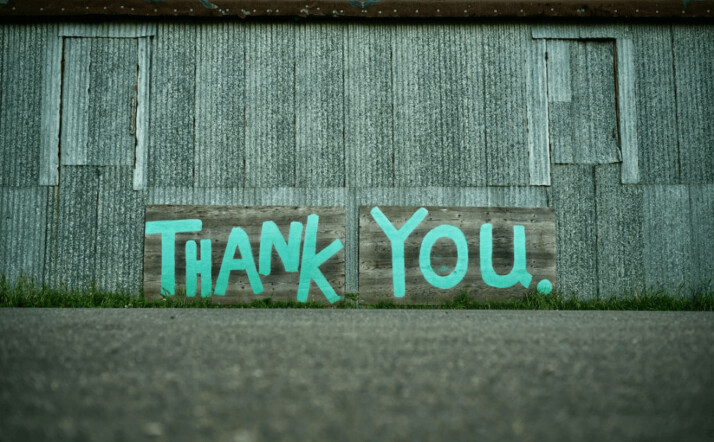 Some Best Practices for Writing a Year-End Business Thank You Message
Appreciation is a good thing when done the right way. Let's run through some best practices for creating your message.
Show Appreciation
The essence of the message is to show appreciation. Never forget that. It sounds like something that's quite simple, but for many businesses, it can be quite difficult and a challenge.
The most important point of this one is to show your appreciation for every customer that's helped you in the past year. If you can't find specific examples, that, too, is okay. A genuine message of appreciation from you is all that matters.
Be Positive
You should try to exude positivity in your message. Your goal is to deliver a message of gratitude in a positive tone.
Offer Support
It is not a support message, but it doesn't hurt to include a number they can call for support. It shows that you care about customers' needs at all times.
Keep It Short
You don't really need to write long messages to appreciate your customers and business partners. Make it short and sweet!
Examples of Year-End Business Thank You Messages
Template 1
Dear Loyal Customers,
As we close out another year, we want to take this moment to thank you for your continued support. Whether you have been with us from the start or are just discovering our brand, we appreciate your business. We're looking forward to continuing to serve you in the coming year and beyond. Thanks for being part of our community!
Template 2
Dear valued customer,
Thank you for your continued support throughout the year. We really appreciate your business and look forward to more of the same in the future.
Happy holidays!
Template 3
Thank you for being our valued customer this year. We truly appreciate your business, and we look forward to continuing to serve you in the future. Wishing you a prosperous new year.
Template 4
Dear Customers,
Thank you for your business this year. We hope to continue to build our relationship with you in the coming year. Our company thanks you for your support.
Sincerely,
[Your name]
Conclusion
A business thank you message should make a customer feel like they matter. Customers are important to you, and giving them something thoughtful, like a message, will show that you care about them.
Writing a heartfelt thank you message to every customer is hard. But you can get it done with proper planning.
Explore All
Business Letters Articles