It isn't a stretch to say that most nonprofits would benefit from using a fundraising request email template.
Asking for assistance of any kind is difficult, but asking for monetary aid can feel incredibly daunting. With a good fundraising email template, you'll have a guide to follow as you write emails that motivate donors to make contributions.
Not sure how to ask for donations? We've compiled fundraising email templates using INK and best practices to guide you.
Email Fundraising Guidelines to Motivate Donors
Email is one of the best methods to get the word out about your fundraising event and the excellent work it's doing. However, writing a compelling fundraising letter may take much work for even the most seasoned fundraisers. Using these guidelines, you can create effective campaigns encouraging others to give.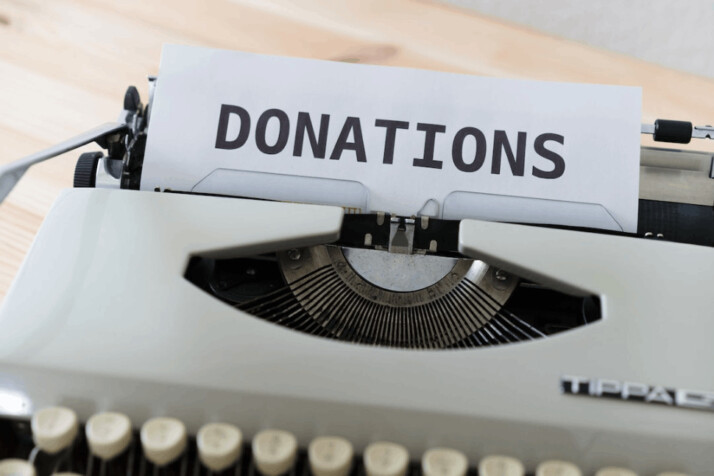 1. Be Succinct but Descriptive in Your Subject Line
Many potential donors will make a snap judgment about whether or not to open your fundraising email based only on its subject line.
According to research, 35 percent of email receivers select a message based purely on the subject line. If you want to grab people's attention, use these strategies:
Less than 65 characters is preferable. The subject line is sometimes abbreviated when emails are read on mobile devices because of space constraints.
Create curiosity to encourage read-through without coming off as pushy. Avoid using all capital letters and a lot of punctuation. Make people feel they need to do something right away, and watch the donations roll in.
2. Put Some Thought Into Your Messages
It would be easier if you could use a universal template for all your fundraising emails. However, unless you want to come across as robotic or insincere, it's best to personalize each one.
Make an effort to segment your email list based on demographics, giving history, or other pertinent characteristics. This can increase your open rate by almost 15%. Even if you're short on time, including the person's name in the welcome line shows you care.
3. Keep It Simple and Brief
A successful fundraising email is brief and to the point. Too much text causes readers to lose interest and stop reading. Present the emails in a straightforward and visually appealing way to encourage engagement.
Points to Consider Before Sending a Fundraising Request
When sending a fundraising request, transmit the significance clearly. Where will the money go? Explain how the funds will impact your life or the life of the person you're giving it to.
Answer why you're fundraising and how you'll use the money in your email's first few sentences. Other suggestions include:
Avoiding long paragraphs at all costs. Donors are easily overwhelmed.
Keep it to no more than four concise paragraphs.
Make your writing more scannable by including headings and bolding essential information.
Using high-quality images to help people relate to your campaign is important.
Include at least one high-quality graphic or video in your outreach emails to immediately break up the text and attract people's attention. Donors could be put off by the use of low-quality images, logos, or graphics that have nothing to do with the cause.
Fundraising Request Email Template With INK
Use these INK templates as a guide. The important thing is to strike a tone that interests the receiver.
Email Template: Pitch to Local Press
Hello (Name of Local Press),
We are writing to you today because we would like to pitch our organization and its fundraising efforts. Our organization works to support [cause or community], and we are currently raising funds to [specific project]. We think your readers/viewers/listeners would be interested in this cause and would like to share our story with them.
If you are interested in learning more about our organization or our fundraising efforts, please don't hesitate to contact us. Thank you for your time, and we hope to hear from you soon.
Closing Greetings,
Name.
Email Template: Donation Requests to Local Businesses
Dear Business Owner,
We are writing to ask for your support in our upcoming fundraising campaign. Our goal is to raise $XXX, and we hope that you will be able to contribute.
Your donation will help us to continue our work in the community. We are committed to providing valuable programming and services that improve the lives of our members.
We would be grateful if you could contribute to our campaign. Please contact us at [donation email address] if you can donate.
Thank you for your consideration.
Sincerely,
[Your Name]
To Wrap Up
A fundraising request email template with your information in a concise, easily-accessible format make it easier to notice your cause. It's very effective and can make all the difference between closing a large gap and being unsuccessful.
Explore All
Fundraising Letters Generator Articles