A funeral fundraising letter asks for donations for a specific cause. Fundraising letters solicit donations from individuals, organizations, and businesses. These letters are polite and persuasive. Their style varies depending on whom they address.
A funeral fundraising letter asks for donations from recipients to help cover the cost of a funeral. Unlike typical fundraising letters, funeral fundraising letters have a somber or urgent tone. A close family member or a legally-authorized executor can send a funeral fundraising letter.
These letters should include the following sections:
The purpose of the letter.
How you will use the funds.
Bank information for donations.
A heartfelt request for donations.
These pieces of information are important, not just as a display of basic courtesy but also to establish trust. Donors will want to know that their donations are going to a good cause. Remember that because people are willing to part with their money freely doesn't mean they don't care about the money.
This is why we must understand the importance of formal requests like fundraising letters.
The Importance of Fundraising Letters
One of the most important things that fundraising letters do is establish donors' trust. By explaining how you plan to use the donations, these letters create a sense of community and support around the cause. This can inspire people to give more in the future, knowing their donation makes a real difference.
Transparency and courtesy are key factors that influence whether a recipient grants your request. This is true in casual everyday interactions.
Remember that good manners aren't just for getting people to like you. They get what you want. This is true in fundraising letters, as well. Take the time to make sure that your recipient clearly understands the request. Be honest, transparent, and, most of all, polite.
Donations are not a demandable right and result from someone else's generosity. This is why mastering the art of making convincing requests is crucial.
Pointers for Writing an Effective Fundraising Letter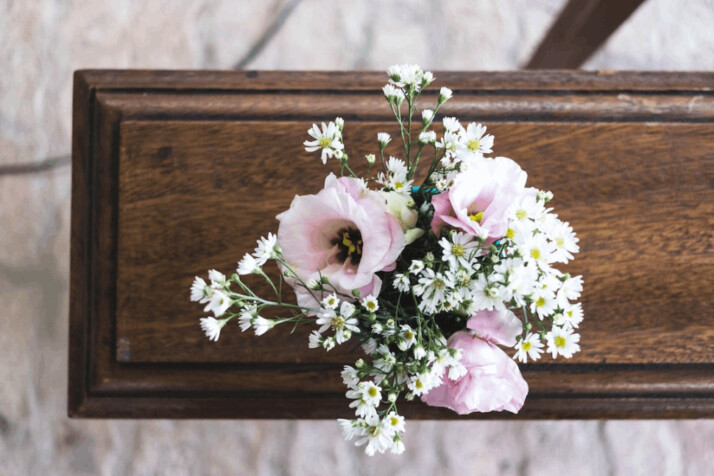 Fundraising letters are an exercise in politeness and professionalism. They are never easy and may take some pre-planning and labor to write. While you're undoubtedly going through tough times, here are a few pointers to help you.
Start your letter by introducing yourself and explaining your connection to the deceased.
Share a few memories of the person that you loved and explain why their death has been so difficult for you to process.
Talk about how donations will help cover funeral costs and other associated expenses.
Make it clear that any amount would be greatly appreciated, no matter how small.
Thank recipients in advance for their generosity and support during this difficult time.
Funeral Fundraising Letter Samples
Sample A
Dear Friends and Family of John,
I am writing to you all hoping you can help me with a very difficult situation. As many of you know, John passed away last week after a long and hard-fought battle against cancer. His death has been incredibly difficult to process, and I miss him terribly.
One of the aspects of losing someone we care about is dealing with the financial burden that comes with it. Unfortunately, funeral costs are one such expense. I would be so grateful if any of you could contribute towards covering these costs. We would appreciate any amount.
Thank you all from the bottom of my heart for your time and generosity during this difficult time.
Sample B
Dear friends and family of [deceased person],
I write to you today with a very heavy heart. It has been difficult for me to come to terms with the loss of [person]. I know it will be many months, if not years, before I can begin to process this pain.
One thing that does help in times like this is remembering all the happy moments we shared. Laughter-filled conversations around the dinner table, weekend getaways by the ocean shoreline, and simply watching them fall asleep after a long day. I feel so lucky that I was able to experience those things and more during their time on Earth.
In addition to my grief, some practical concerns, such as funeral costs, must be addressed.
Any contributions you can make towards these expenses would be greatly appreciated, as they certainly add up. If you cannot contribute financially now, your thoughts and prayers would mean just as much (if not more) to me.
Thank you from the bottom of my broken heart.
Sample C
Dear friends and family of John,
If you have ever been lucky to know John, then you understand what a special person he was. His death has left me feeling lost and confused, like a part of me is missing now that he's gone. I can't help but think about all the wonderful moments we shared and how I will miss him.
John had no life insurance, so the funeral costs have been quite daunting for his loved ones. Any donations would be greatly appreciated as they would help cover these expenses and other associated costs incurred from his death. We are grateful for any support you can provide during this difficult time.
Thank you for your kindness and compassion.
In Summary
A funeral fundraising letter can be daunting, given a writer's emotional state. Losing someone dear is never easy. Funerals are expensive. Remember these simple tips when writing your letter. You might be surprised that people will help you if you ask properly.
Explore All
Fundraising Letters Generator Articles