Fundraisers are a great way to raise money for your organization. Every bit of help counts; you want to ensure your donors know that. A great way to show them your gratitude for their support is through a sincere thank you letter. Not sure how to write a thank you letter for your fundraiser? Don't worry – we've got you covered with some great sample thank you letters for fundraising.
Your donors have taken time out of their busy lives to lend a hand to your cause. And a simple "thank you" can go a long way in making them feel valued. This article will provide tips on what to include in your letter and some great examples. So read on, and get ready to say thanks!
Importance of Thank You Letter For Fundraising
Writing a thank-you letter after a successful fundraising event is a great way to show your donors what their support means to your cause. A well-written thank you letter needs to express your appreciation and give donors a sense of the impact their gift made.
Donors are more likely to continue supporting organizations that take the time to say thank you and update them on how donations are used. So, if you're looking for ways to show your donors how much you appreciate them, start with a thoughtful thank you letter!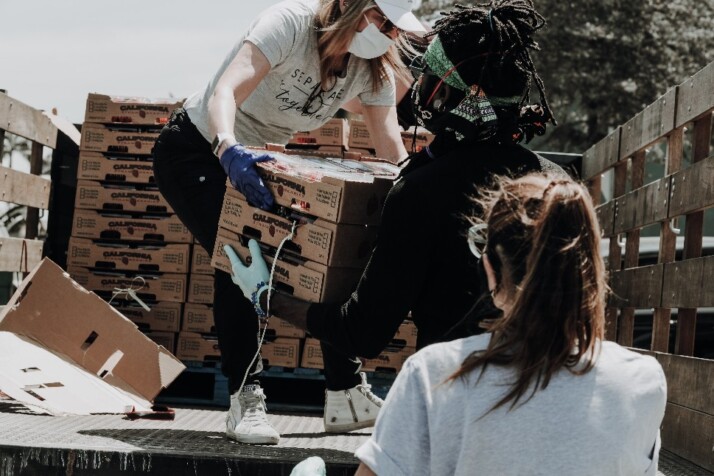 Sample Thank You Letters For Fundraising
Sample 1
Dear [Recipient Name],
Thank you so much for your generous donation to our fundraising campaign. Your support truly means a lot to all of us and will help us reach our goals. We are very grateful for the kindness and generosity you've shown our organization.
Sincerely,
[Signature]
Sample 2
Dear beloved supporters,
Thank you for your kind heart and generous help to our fundraising campaign. Your kindness and generosity are truly appreciated. With your help, we are one step closer to changing the lives of those who need it most.
Thank you again from the very bottom of our hearts. Your support means the world to us.
Sincerely,
[Signature]
Sample 3
Dear Donors,
We want to extend our sincerest thank you for your generous donations. Your support has helped us to continue our work in providing vital resources and services to those who need them most. We are truly touched and grateful for your kindness and generosity.
With your help, we have made a real difference in many people's lives. Together, we are positively impacting our community and changing lives for the better. Thank you again for your support – it is truly appreciated.
Sincerely,
[Signature]
Sample 4
Dear Donors,
We are incredibly thankful for your kind support in our recent fundraising campaign last [Date of the Fundraiser]. Your generosity has made a huge difference in the lives of those we serve. Thank you for being a part of the mission of our organization. Together we will continue to help improve this community's living conditions and well-being. We could not do what we do if it weren't for your help.
Thank you again for your kindness and compassion. We feel very lucky to have such amazing supporters like you!
Sincerely,
[Signature]
Sample 5
Dear [Donor Name],
On behalf of everyone at the [Foundation], I extend our sincerest thanks for your generous donation. Your support is vital to help us in continuing our essential work in the community. We aim to create an impact in the community and help people in need. And we won't be able to do this without people like you.
Thank you again for your generosity and your kind heart. We are truly grateful for your support.
Sincerely,
[Signature]
Wrapping Up
It is always a good idea to send out thank you letters after a fundraiser. This shows your heartfelt appreciation for the support that people have given your cause. And it also helps to build relationships and encourage future donations. Hopefully, these sample thank you letters for fundraising have given you the inspiration to get started on that letter. Good luck!
Explore All
Fundraising Letters Generator Articles