Making the right first impression with your professional email greetings is essential.
A great greeting can help you make a lasting connection with the recipient, so getting them just right is necessary. But you can still be stuffy and severe for them to be effective! You can inject fun into your emails by crafting funny professional email greetings.
In this blog post, we'll show you how to write funny professional email greetings(with examples!). We'll also explain why humor is often a practical choice and give tips for using humor safely in your email communications. Keep reading to learn more!
What Is a Professional Email Greeting?
A professional email greeting is the introductory line of text you use at the start of an email. It's typically used to greet the recipient and set the tone for your message.
Professional emails often begin with formal salutations such as "Dear Mr./Ms. Last Name" or "Good morning/afternoon/evening, etc." But you can stick with these traditional options! You can also add flavor to your emails by writing funny professional email greetings.
Why Use Funny Professional Greetings?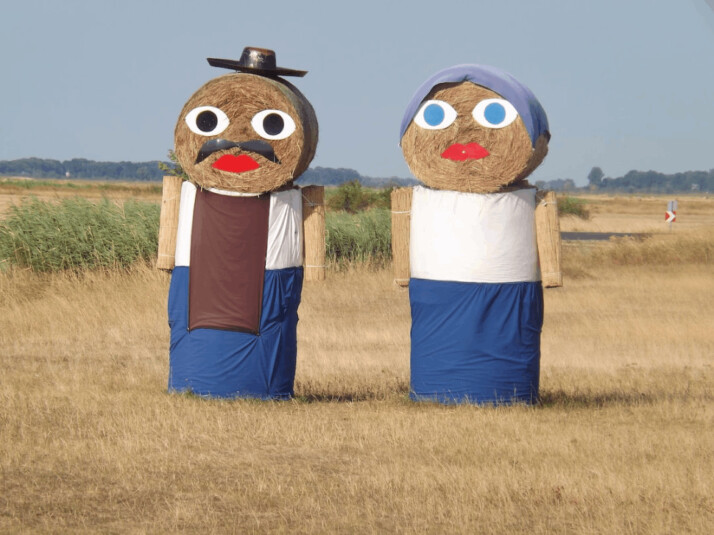 Injecting humor into your emails is a great way to add personality and stand out from other messages in someone's inbox. Humor can also be a nice way to lighten the mood and make people feel more comfortable. Plus, it can help break down barriers and foster better relationships with colleagues and clients.
Of course, humor should always be used in moderation, as there is such a thing as being too funny (or not funny enough). As long as you can discern situations when crafting humorous email greetings, they can be an effective tool for creating positive connections.
Types of Funny Professional Email Greetings
Now you know why adding a bit of humor to your emails can be beneficial. But how do you go about crafting funny professional email greetings? Here are some ideas:
Puns
Puns are a fun way to make someone smile without being too over-the-top. For example, "It's nice to e-meet you!" or "Happy to virtually cross paths with you!"
Playful References
You can also reference something specific from the recipient's profile or work history in your greeting. As long as it doesn't come across as creepy. For instance, if they were an English major in college: "Greetings, fellow English major!"
Funny Quotes
Another option is to use a funny quote in your greeting. Just make sure it doesn't veer into foul territory. Something like, "A day without laughter is a day wasted – how can I help you today?" is always safe and often effective.
15 Templates You Should Consider
Ready to get started? Here are 15 funny, professional email greetings you can try:
1. "I hope this email finds you well…and not too stressed!"
2. "It's nice to virtually meet you!"
3. "Happy Tuesday (or insert day of the week here)! Time to tackle our to-do lists."
4. "Ahoy, matey! How can I help you today?"
5. "Greetings from a fellow problem solver! How can I lend a hand?"
6. "This message brought to you by the letter 'E' for email! What can I do for you?"
7. "Today is the start of something beautiful (hopefully this email thread)!"
8. "I hope your day has been as productive as mine…zero emails answered so far!"
9. "Hello there! Ready to get down to business? Let's do it!"
10. "I come in peace and with slightly better grammar than usual What can I help you with?"
11. "Greetings from cyberspace – what questions can I answer for you?"
12. "Let me know if I can be of assistance over the interwebs!"
13. "Good day to you, kind sir/madam! How can I be of assistance?"
14. "A problem shared is a problem halved…let me know if there's something I can do to help!"
15. "Ready to make some magic happen? Let's get started!"
Tips for Using Humor Safely in Emails
As we've mentioned, some risks involve using humorous email greetings. To ensure that the recipient will appreciate your joke (rather than be offended), here are some tips:
Know Who You're Talking To
If you know the person reasonably well, you can be more adventurous with your humor. But if you're contacting someone for the first time, it's best to stick with safer jokes.
Choose Your Words Carefully.
Avoid using language or references that could be seen as offensive or hurtful.
Don't Try Too Hard
Only force a joke if it comes naturally, and don't overdo it with other elements of the message (like exclamation points!). A lighthearted greeting should feel effortless and natural, not forced.
Conclusion
Writing funny, professional email greetings is a unique way of sending emails. It will help foster better relationships with colleagues and clients.
Make sure you use humor safely by knowing your audience, choosing your words carefully, and not trying too hard. Following this advice, you should be able to craft funny email greetings that will bring a smile to the recipient's face.
Explore All
Write A Professional Email Articles