Writing an effective business letter takes time and effort. If you find yourself struggling, a professional letter template can be a helpful guide.
Is there a specific template you need to follow? How do you put your point across professionally?
The proper structure, tone, and amount of detail all add up to create a cohesive and balanced letter. The format of your letter is just as vital.
This article will take you through the process of writing a professional letter and make the task easier for you.
What Is a Professional Letter?
Business letters are formal documents companies used to communicate with other businesses, employees, and stakeholders.
This letter is used for communications like referrals, references, networking, career development, employment, or business correspondence.
A formal letter can have a wide range of purposes. Some of the most common ones are:
Thanking someone in a work-related situation
Accepting a job
Resigning from a workplace
New hires
Making a work-related request
Building a connection
Saying goodbye to past clients
Making an inquiry
Sending a resume/cover letter
How to Write a Professional Letter
Here are some basics you need to know when crafting an effective letter: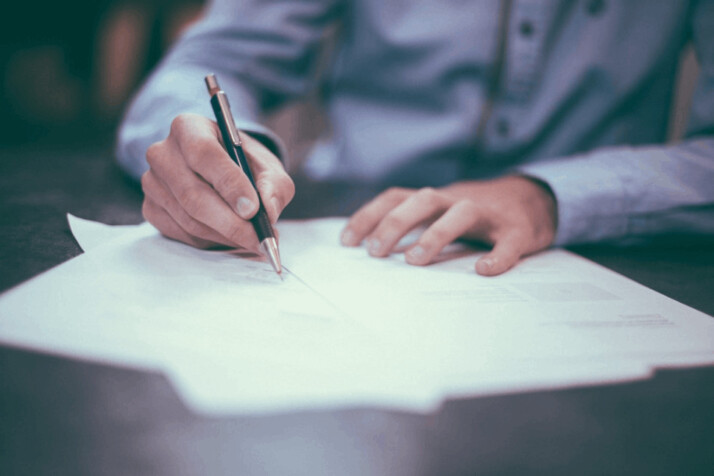 Insert Your Address.
You may skip this step if you write on paper with an official letterhead. Otherwise, every business letter template has this crucial information.
Add the name of your school, business, or organization in the top left corner.
Also provide your city, state, street, and ZIP code here.
Mention the Date.
Next, insert the date. This should be from the same day you wrote the letter. Also, mention the current month and year in the correct format.
Include the Recipient's Name and Contact Information
Skip one line and then insert the recipient's full name and address. It is essential to identify and use their name in your email. In case you need more clarification, you can do some research to find out who they are.
If you have the sender's email address and URL, include them too. You may skip this if they're already included in the letterhead design.
Write a Salutation
Many formal letters begin with "Dear," but you can use the recipient's name if you want. Using the appropriate personal title is also essential. For example, Mr, Mrs, Miss, Dr, etc.
If you're confused about the recipient's gender, you can use their full name and skip writing a personal title.
Remember to place a colon after the recipient's name.
Add the Body
As a rule of thumb, you should begin with an agreeable opening statement and then briefly mention the intent of your letter.
Next, explain the main point further and provide supporting details and background information if required.
The final paragraph should reiterate the purpose of the letter, offer any more information if needed, and encourage the recipient to respond to you.
Include an Appropriate Closing
End your letter with a polite sign-off. Some formal closings you can use are:
Best
Sincerely
Regards
Thank you
Cordially
Leave some space for your signature below, and then type out your full name and position.
Proofread Your Letter
It is always recommended that you proofread the letter to make sure that there are no mistakes.
Read the letter out loud and try to catch any spelling, grammar, and punctuation errors.
Professional Letter Template
To help guide your writing better, you can simply use this free letter template:
[Your Full Name]
[Street Address]
[City, Zip Code]
[Today's Date]
[Name of Recipient]
[Job Title]
[Company]
[Address]
City, Zip Code
Dear (Name Of Recipient)
(Short introduction, mention the purpose of the email)
(Additional Information)
(Summary, closing information, and thank you)
Sincerely,
(Signature for letters or fax)
(Your Name)
(Your Title)
Tips for Writing an Effective Business Letter
Now that you've learnt the correct template for a formal letter, you need to focus on the format and content of your message.
Here are some additional tips for writing an impressive letter:
Follow the correct format: Business letters usually follow a block format, meaning they are left justified and have a single-spaced character.
Pick the correct font: Times New Roman is usually recommended when writing to a traditional organization but you can also use other options, such as Arial or Calibri.. Regardless of the font type, a font size of 12 is the standard in business letters.
Keep an appropriate tone: Make sure your style is respectful regardless of the situation and who you address.
Keep it short and sweet: Keep your letter as concise as possible. Two to three paragraphs are usually enough to convey your message.
Browse different templates: If you want to attach a cover letter, there are many sleek, nice-looking templates you can download for free. This can make your job application look even better.
Final Words
A professional letter template can make it much easier to write your letter correctly and make a positive impact on recipients. You can also look at more examples of samples and templates to familiarize yourself with the letter-writing process.
Remember, your tone and content play an equally vital role in the impression you make. And most importantly, be polite in your work-related communications.
Use these tips and start writing business letters with confidence. Good luck!
Explore All
Write A Professional Email Articles