Writing emails is a skill and a craft many people need to learn at some point. And if you're not a native speaker, professional English email writing might be daunting for you.
Having the ability to communicate effectively is essential for a number of reasons. It can help you find employment, build new connections, get access to opportunities, and much more.
If you're writing an email in English for the first time, check out this simple beginner guide.
Guide to Professional English Email Writing
Writing a solid professional email is important as it creates a positive impression of you and your company.
Make sure to add the following information and stick to this format for your formal emails: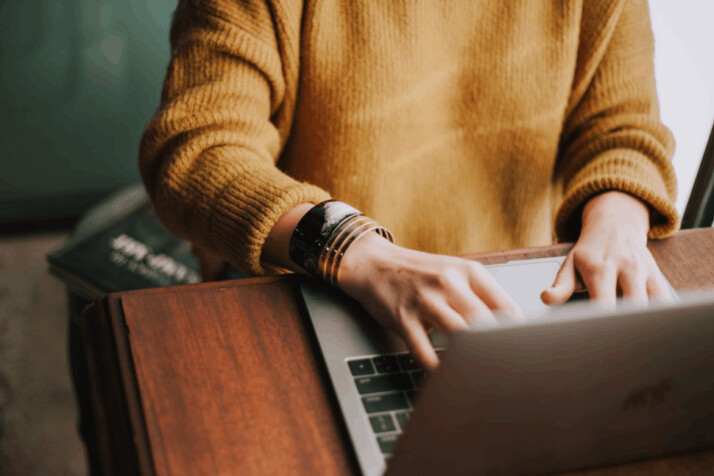 Start With a Clear Subject Line
Your recipient will instantly look at the subject when they first see your email. Your subject line must be concise and straightforward.
If it's written incorrectly or unclearly, the reader may even delete it without opening it.
Hence, it is crucial to convey your point in the subject line, stating the content of your message or the motivation behind it.
Write an Introduction
A good introduction should briefly state who you are and what you will say in the email.
Before you begin the email, you should consider your relationship with the person you're writing to. Regardless of the context, an appropriate greeting is always a must.
In a business email, the some polite greetings include:
'Dear Mr/Mrs/Ms', followed by the surname of the receiver, e.g., Mr. Smith.
'Dear Sir/Madam' or 'To whom it may concern' can work well if you don't know their name.
Next, briefly mention your writing purpose to convey the gist of your message. Depending on the context, you could start with the following:
I am writing to let you know…
I regret to inform you that…
I am writing concerning…
I am writing in response to…
I am writing to thank you for…
Body
It's time to write the main body of your email. There is no standard formula for this section in particular. Generally, you should use it to add additional information to back up the purpose of the communication or provide any relevant details.
Divide this part of your message into paragraphs to improve its readability.
While ending the email, write an appropriate statement to send a final invitation or reiterate your purpose. For instance:
For more information, please don't hesitate to reach out to me.
I'm looking forward to hearing from you soon.
Do let me know if you have any questions.
Thank you in advance.
End With a Closing
Finally, include an appropriate closing and mention your name at the end. You can close the email in the following ways:
Regards,
Kind regards,
Yours faithfully,
Yours sincerely,
Add a Signature
In the end, remember to include all the vital information about you. This should include:
Your full name
Your job title
Details about your company (name and address)
Link to your personal/company website
Tips to Remember When Writing a Professional Email in English
For best results, remember to keep these pointers in mind while crafting your letter:
Be Courteous
You're not only using another language but also becoming a part of another culture.
Generally, the Anglo-Saxons pay great attention to courtesy and gratitude, so don't forget to keep a warm, polite tone.
Focus on the Style
Your style of writing is important as it shows how professional you are. Keep your sentences short and easy to read. Use the right words and stick to the main purpose.
Here are some things you should avoid:
Emojis
Jokes, idioms, or slangs
Informal words like "gonna" or "wanna."
Too many (or any) exclamation points
Let a Native Speaker Proofread Your Email.
When writing in another language, it's common to make errors. Make sure to review your email for any spelling or grammatical mistakes.
If possible, ask a native English speaker to review your email before you hit the send button.
Double-checking will ensure that you don't come off as unprofessional or non-serious.
Final Words
And that's all you need to know to get started with professional english email writing. Keep our tips and general guideline in mind, and you'll be crafting classic emails in no time.
Explore All
Write A Professional Email Articles