Want to learn how to write a professional email template to streamline your communication? We've got you covered to get the job right!
It's no secret that a professional email can make all the difference in your career. You might want to reach out to a potential client or network with a colleague. But making sure your email is well-written and polished is essential to success.
But crafting the perfect email isn't always easy. That's why we've put together valuable tips on writing professional emails to boost business. Also, check out our list of professional email templates, and you'll be on your way to writing great business emails.
What Is a Professional Email?
A professional email is a formal email usually used for business purposes. It is a formal way of communication between businesses and their customers or clients.
When writing a professional email, it is important to keep the tone formal and avoid using slang, informal or casual language. With the help of a professional email template, you can have an email written quickly, accurately, and professionally to ensure success.
Tips to Write a Professional Email Template
Formal emails must follow the right format, wording, and tone. They accomplish a specific goal and convey the message in a professional and courteous way. Let's look at some effective tips for writing a professional email template:
Make sure to use a professional email address. This is the first impression you make, so you want it to be a good one!
Keep your subject line short, clear, and to the point. You want the recipient to know immediately what the email is about.
Use proper grammar and punctuation throughout the email. This shows that you are taking the time to write a quality message.
Avoid using slang or overly informal language. Stick to using language that would be appropriate in a business setting.
Get straight to the point. Avoid wasting time with complicated introductions or casual conversation.The recipient wouldn't have time reading a lengthy email anyway!
Be polite and professional throughout the email, even if you are conveying bad news or bringing up a difficult topic. Remember, this is still professional communication!
Try to limit each email to one main topic or issue. This will make it easier for both you and the recipient(s) to follow along and keep track of the topic of discussion.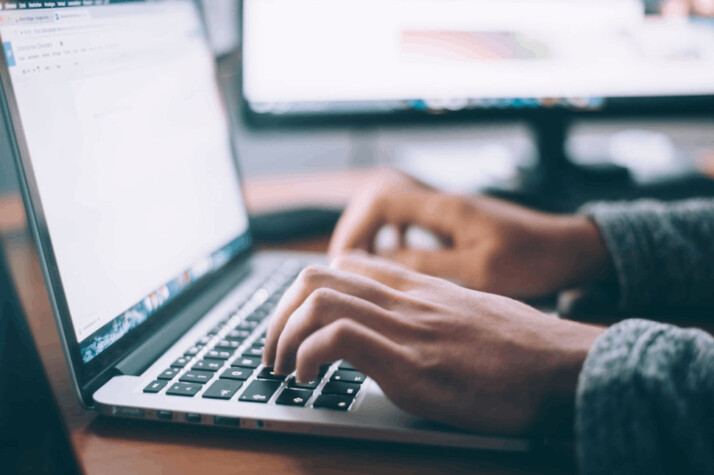 List of Professional Email Templates
A professional email is a type of email that requires deferential respect. It is for official communications and business correspondence, where you need courtesy and formality. If you're a beginner, it is better to start with the following formal email templates to get the hang of it. With more practice, you can write professional emails without a template.
Template 1: Making a Request
Hello [Name],
Hope you are well. I am writing to request some information from you. I am currently researching [Topic], and I came across your name as someone who might be able to help me out.
And I would greatly appreciate any insight or information you could provide on the following topics: [list topics]. I am confident that your expertise on this matter would be invaluable to my research. If you have any additional resources or recommendations, I would be more than happy to hear them.
Thank you for your time. I look forward to hearing from you soon.
Best Regards,
[Your Name]
Template 2: Giving a Formal Update
To All Team Members,
I am writing to update you on an important company development. As you may know, we have been working hard to expand our operations and reach a wider market. I am happy to report that we have successfully secured a new manufacturing facility in the XYZ area. This will allow us to increase production and meet the demands of our growing customer base.
I would like to thank everyone for making this possible. I am confident that with our new capabilities, we can achieve even greater success in the future.
Regards,
[Your Name]
Template 3: Cold Outreach Email
Hello,
If you're like most people, you understand how frustrating it is to constantly feel anxious and stressed out. Maybe you've tried different solutions but haven't found anything that really works for you. Or maybe you're just not sure where to start.
At CalmDownNow, we specialize in helping people manage their anxiety and stress so that they can live happier and healthier lives. We offer a variety of services and programs that are tailored to each individual's needs.
Here are some of the ways we can help:
Relaxation techniques that work
Tools to deal with specific triggers and situations
Strategies for managing long-term stress and anxiety
A community of support who understand what you're going through
We would like to invite you to register for a free consultation. It would help us learn more about your unique situation and see how we can help. Schedule your appointment right away by clicking
Best Regards,
[Your Name]
Template 4: an Email for Termination
Dear Employee,
We regret to inform you that your account with our company has been terminated. After careful review, we have determined that your actions violate our code of conduct and policies.
We take these matters very seriously and have no choice but to terminate your account. We appreciate your contributions to our company, but this decision is final. Thank you for understanding.
Sincerely,
Management
Template 5: Follow-up Email
Hello [Name of Company],
Thank you for taking the time to speak with me yesterday about the open position on your team. I appreciate the opportunity to learn more about the role and how it could fit within my career goals. After giving it some thought, I am even more excited about the possibility of joining your team and contributing to your company's success.
I would like to formally express my interest in the role and request an opportunity to move forward in the hiring process. I am confident that I possess the abilities and credentials required for the position. And I am eager to put my experience to work for your company.
Thank you for your time and consideration. Look forward to hearing from you.
Sincerely,
[Your Name]
Template 6: Writing a Resignation
Hello [Employer],
I am writing to inform you that I am resigning from my position as [position] at the company, effective [date]. I would like to express my gratitude for the opportunity to work with an amazing team and be a part of the company's success. Truly, I wish the company continued success in the future.
During this transition period, I am more than happy to help in any way possible to make sure everything runs smoothly. If there is anything I can do to help, don't hesitate to let me know. And finally, please stay in touch. It has been a pleasure working with you all.
Sincerely,
[Your Name]
Template 7: Formal Complaint Email
Hello,
I'm writing to let you know how unhappy I am with the service I received. I was promised a refund for my canceled order, but I have yet to receive it. And I have spoken to the customer service several times. Each time I am told that the refund is being processed and will be sent soon. After over a month, I still haven't received my refund.
I would appreciate it if someone could look into this matter and rectify the situation as soon as possible. I appreciate your time and help in advance.
Sincerely,
[Your Name]
Template 8: Formal Apology
Hello,
I wanted to reach out and express my sincere apologies for the recent issues you've had with our company. It's never our intention to cause any inconvenience or frustration. And I can assure you that we're doing everything we can to resolve the situation as quickly as possible.
If there's anything further we can do to help make things right, please don't hesitate to let us know. Thank you for your understanding and patience.
Sincerely,
[Your Name]
Conclusion
Writing a professionally crafted email is a tried and true way of getting your point across in an effective way. It's important to know what a professional email is and what goes into a well-written professional email. The key is to be straightforward and clear about your intention, avoiding ambiguity or confusion in your words.
Make sure to always compose the letter professionally without using any informal language, regardless of the situation. This article is meant to guide you through the process with effective tips and templates for professional letter writing.
Explore All
Write A Professional Email Articles