Starting a business email with the right words and tone is extremely important to have a successful conversation. So, how do you begin a professional email?
A good opening line can make an excellent first impression. It sets the tone for the rest of your email and improves your chances of getting positive responses from your recipients.
If you start your email on the wrong note, they might not even take you seriously.
This article will guide you on beginning a professional email the right way, so keep reading.
How do you begin a professional email
The three essential elements you need to use in the start of every professional email are:
Subject line.
Salutation.
Opening lines.
You need to craft all these elements in a professional and cordial way to write a successful email.
Let's take a deeper look at each element, how you can write them better, and what you must avoid: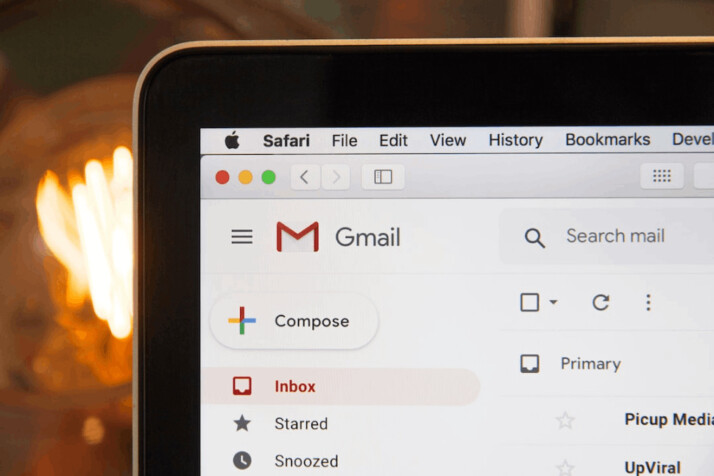 Subject Line
The subject line is the single line in your email that recipients first see when they receive it.
Hundreds, maybe even thousands, of emails per day enter their email inbox, meaning that clear and catchy subject lines are vital.
The subject line should be optimized for your audience, so they are inclined to open it instead of sending it straight to the trash.
Here are some essential tips you need to remember while writing your subject lines:
Keep it brief. Subject lines of emails will get cut off if they are too long, especially on smartphones. Try to keep the subject between 30 and 50 characters.
Don't be spammy. Avoid using weird spacing, excessive punctuation, caps, or unique fonts. Also avoid spam trigger words like earning extra cash, making $, getting out of debt, clicking here, 100% free, etc.
Personalize when possible. Include the recipient's name and specify their location, purchase, interests, and more.
Be catchy. Use interesting words, a compelling statement, or a relatable phrase to convey the point. Keywords that are related to your subject would be even better.
Ask a question. A question is more engaging and creates more room for dialogue. This engages the recipient, and they are more likely to open the email.
Use you/your. Speaking directly to your reader is a good practice as it adds a personal touch to your communication. It also makes you look well-informed.
Salutation
Salutations or greetings are an essential part of an email. It tells the recipient who you are and why they should care about your words.
The way you greet the recipient plays a crucial role, whether it's a cover letter, business email, or a marketing email.
You should always pick a salutation that is appropriate for the situation. Here are some of the best salutations for professional emails:
Hi (Name). The greeting "Hi there" is often used in marketing campaign emails. People are more likely to read emails when they mention their first name instead of a generic greeting.
Dear (Name). This is a safe way to start an email, regardless of who you are writing to. It's also acceptable to address the recipient with their last name, like "Dear Ms. White" or "Dear Mr. Smith." You can use the gender-neutral honorific "MX" if you do not know the recipient's gender (or their pronouns)
Greetings. This is a popular opener if you're sending an email to a group. It also works fine for one recipient.
Hi/Hello, everyone. If you are emailing a team, you can use the greeting "Hi everyone." However, you should avoid writing "Hi guys," as it has a gender connotation.
When writing a salutation, the placement of commas is also integral as it can make or break your company's first impression.
Opening Lines
A clear subject line has prompted them to open your email and your greeting is warm enough for them to continue reading. Now, it's time to write an impressive opening line.
This will encourage the recipient to read your entire email.
Every professional email should have an opening line that meets at least one or more of the following requirements:
Conversation-starter.
Offers value to the reader.
Includes a relevant question.
Boosts their ego.
Here are a few opening lines you can choose from:
Allow me to introduce myself. This opening line works well if you're contacting someone for the first time. It allows you to familiarize yourself before you move on to the purpose of your email. A short and quick introduction would do.
I hope you're doing well. This one is a safe bet and is one of the most commonly used opening lines. Although it could be more original and creative, you can always use this line to start your professional email.
I'm reaching out to you about. Opening lines like these are effective because they get to the point and help save the recipient's time.
I hope you're having a great day. This opening line is cordial and friendly if you know the person you're emailing (for example, a colleague, family member, or friend). It may prompt the email recipient to begin discussing their day (or week).
Opening Lines To Avoid
It's me again! This opening is lighthearted but can sound immature and make you seem like a nuisance. Plus, it's simply too informal for a professional email.
Can you do me a favor? This sounds unprofessional and takes away the value proposition from your email.
Sorry to bother you, but … This is an opening line you should avoid as it sounds presumptuous and can even sound insincere. It's better to skip it and simply explain your reason for emailing them.
How to end a professional email
Always remember to add a line at the bottom to thank your recipient. An appropriate closing remark also creates a good impression.
You may say thank you or add something like, "Please don't hesitate to contact me if you have any concerns."
Final words
So, how do you begin a professional email? All you need to do is keep the main elements in mind and choose the right words and tone for your message.
Use our tips to craft the perfect email and build a lasting impression on your connections.
Explore All
Write A Professional Email Articles