Every email you send represents your brand. Professionally written emails can be effective tools for expanding your business. A business that understands how to end a professional email effectively will manage more efficiency with each message.
Your email's conclusion is just as crucial as any other part. If it is correctly crafted, it may give your client the motivation they need to respond positively.
This article will guide you on the best practices for ending a professional email.
Why You Write A Compelling Email Ending
The idea of ending an email is not just for individuals to say their final thoughts. A well-ended email can help you achieve the following:
When you properly close an email, you leave the recipient with a favorable impression of you.
It reminds the recipient of the core message of the email.
A fitting end to a business email encourages your recipient to act.
A good email will leave your recipient with an end goal.
How to End a Professional Email Effectively
Many people struggle with the ending professional emails. It can be hard to know how to do this appropriately. The end of a professional email can differ from person to person, but you should do a couple of things in many situations.
The following provides you with the best way to end a professional email: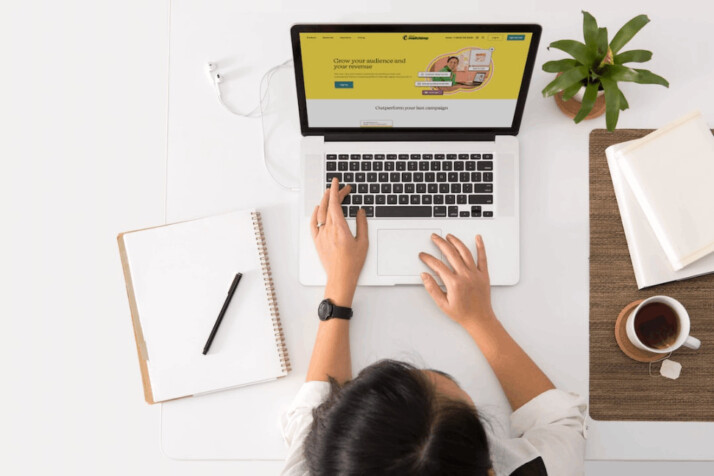 1. Appreciate the Email Recipient
Ending your email with an expression of thanks is usually the best practice. For example, "Thank you for your help with this."
If they have patronized your business in the past, you could thank them for that too. You could say, "We greatly appreciate your patronage."
You can also appreciate their time and attention. Try, "Thank you for taking the time to consider this matter."
People are more inclined to return to a place where they feel valued.
2. Remind them of how important they are
You should also take the time to remind the email recipient of how important they are. This is an important professional email etiquette. People tend to become favorably disposed toward you when they sense that they matter to you.
Here is an example: "We appreciate your patronage."
3. Close With a Call to Action (CTA).
You may need to prompt the receiver to take an action. For instance, to ask for a favor, write, "Please contact me as soon as you receive this email." This helps continue the conversation and ensures contact.
If you ask for someone's opinion, end with "Thanks for your time on this. Let me know your thoughts." If you are asking for feedback, end your email with "Please let me know if you have any questions about this project."
In either case, a call to action helps the recipient identify that they need to do something.
4. State Your Intended Action
Inform the receiver if you intend to take any action. Assure them of the specific course of action you will take in response to any inquiries they may have. This helps you set realistic expectations about the type of response they should expect.
For example, "I will send the sample copies to you before close of work today."
This also allows you to follow through with your stated intentions. Remember, your goal is to build a strong relationship with this individual and to move the conversation forward.
5. Keep Your Language Formal
Remember you are writing a professional email. And formality is one of the cornerstones of good writing and professionalism. Your language should be consistently formal throughout your email, which also applies to your ending.
While being warm and welcoming, you should refrain from using slang and colloquial language. By using formal language, you will exhibit your professionalism and inspire trust in the recipient.
For instance, if you're planning a physical meeting, you might end your message with the following:
"I'm looking forward to meeting you in person."
"I am looking forward to our meeting on the 30th". Avoid chit-chat closings like "catch ya in a bit!".
Also, avoid contractions like: "they're, we'll, and I'll". They make your writing sound talkative and informal.
6. Thoroughly Check Grammar and Spelling Mistakes
Email programs usually include spell checkers. However, they frequently overlook specific spelling errors. It often occurs with words that have similar sounds but different meanings. For instance, "fairy" or "ferry."
It's important to not rely solely on these spell checkers. Examine your ending paragraph word for word, just like you would the remainder of the email.
7. Ensure You Sign Off Correctly
Everyone has their preferences for how they like to sign off in their emails. However, it's crucial to handle each one according to the circumstances. When emailing a contact for the first time, try to avoid overly-used sign-offs as much as possible.
When contacting a first-time receiver, give your complete name. Evaluate the situation thoroughly and sign off with the appropriate sign-off.
Examples of professional signatures include:
Best wishes
Best Regards
Sincerely
8. Include Your Updated Signature
Your email signature can include several elements. Most importantly, it should include the following:
Your first and last names
Like with letters sent via regular email addresses, always include your name so the person receiving your message knows who it is from.
Your work title, department, and responsibilities as they pertain to the email's subject should come after your name. This demonstrates to the recipient that you have the power to fulfill any commitments you have made.
Alternate Contact Information
Including alternate contact information is essential. This will help the recipient know how else to contact you. This could be a fax number or another communication channel.
Use your company's main contact information. This may include.
Name of your company.
A link to your company's website.
Your company's phone number
Company's logo.
This will add a corporate touch and a very professional vibe to your email. Additionally, it promotes brand awareness.
Your email signature should not be too long and should be composed of the most important elements. You can opt to include a location and a LinkedIn profile link.
Conclusion
Closing a professional email correctly is more about communication than perfect formatting. Keep your language formal, and close with an appropriate call to action. And remember that what you say is important, but how you say it is more important.
The key is to keep it formal, simple, and straightforward whenever you are trying to conclude a professional email. That's what professionals do best. This guide on how to end a professional email will come in handy!
Explore All
Write A Professional Email Articles