Regardless of the industry you enter, communication is a crucial skill for any professional.
Knowing how to start a professional letter is one of the basic skills you must master. As with all forms of writing, starting your piece is one of the most challenging aspects of writing.
How you start your letter is one of the most crucial aspects of letter writing. This is because it determines the impression you leave on your reader. It also determines whether they invest their time in your letter and how they perceive your message.
What is a Professional Letter?
A professional letter is also called a business letter. It is a formal piece of writing that contains business-related messages. Business letters carry greater importance, which means recipients take them more seriously than personal letters.
It also follows that business letters are held to higher writing standards. They must be formal, structured, and well-written.
The Importance of Business Letters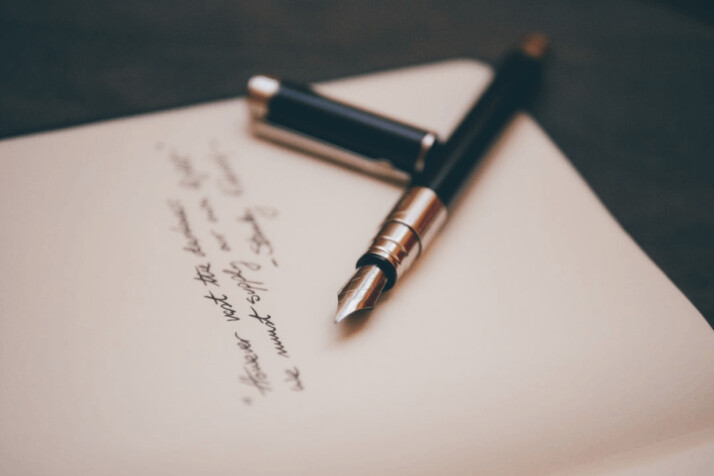 Business letters are important because they create a communication line representing a business or company. They are a way to communicate with a company's clients, customers, and stakeholders. They also provide a means for businesses to communicate with other businesses.
There are three main types of business letters:
Inquiry letters
Order letters
Complaint letters
All business letters share one thing in common. – They all start the same way.
How to Start a Professional Letter
If you want to start a business letter properly, it's imperative that you first understand its structure. We must cover three necessary components when starting a professional letter to gain a complete understanding.
Letter Heading
The Recipient's Address
The Salutation
The next section will explain each component's purpose, tone, and format.
Letter Heading
A letter heading contains the return address [or sender's address] with the date on the last line. It's an important part of your business letter because it shows the recipient the letter's source. It also helps the recipient determine if the letter comes from a valid source.
A letter heading doesn't have a tone. You need only ensure that the information you add is accurate. These pieces of information are vital to tracking your correspondence.
For example:
Mr. John Shepard
7 Washington St
Marquette, MI 49855
Tel:
Fax:
Email:
November 20, 2007
The Recipient's Address
The recipient's address is the address you're sending your letter. Again, there isn't a tone necessary for this section. Make sure you include your recipient's complete address and double-check for correctness.
The Salutation
A salutation is a formal greeting. This section must always be formal and often begins with "Dear [Recipient's Name]." Salutations are simple, but they're also easy to get wrong. The best way to determine your recipient's title is to check the company website or LinkedIn profile.
A salutation is a respectful acknowledgment. While getting it wrong is far from a reason to disregard your letter, doing so can leave a poor impression of you. This poor impression may even extend to your business, given that business letters represent brands.
In Summary
Learning how to start a professional letter is a key writing skill in any industry. Business letters are crucial because they provide a way for businesses to contact prospects. These letters are formal and structured, meaning there's only one right way to start them.
Feel free to use this easy guide as a reference while you establish good writing habits. Remember that the accuracy of information is the key to starting business letters. Good luck!
Explore All
Write A Professional Email Articles