If you want your brand to look good, you need to know how to make your emails look more professional.
This includes paying attention to details, using the correct terms and format, and incorporating a formal tone in your messages.
In this article, we share the most important tips that you can leverage to improve your professional emails.
Why Professional Emails Are Important
A professionally written email can drastically improve your business and brand image and help you create stronger relationships.
It can also act as a valuable marketing tool as it makes your brand/service stand out.
Some of the main benefits of a professional looking email are:
Builds lasting relationships
Increases trust and credibility
Creates a positive impression
Acts as a reliable form of communication
Attracts more clients or visitors
Helps generate leads
Leads to more opportunities
How to Make Your Emails Look More Professional
Here are nine tips to make your emails as professional as possible: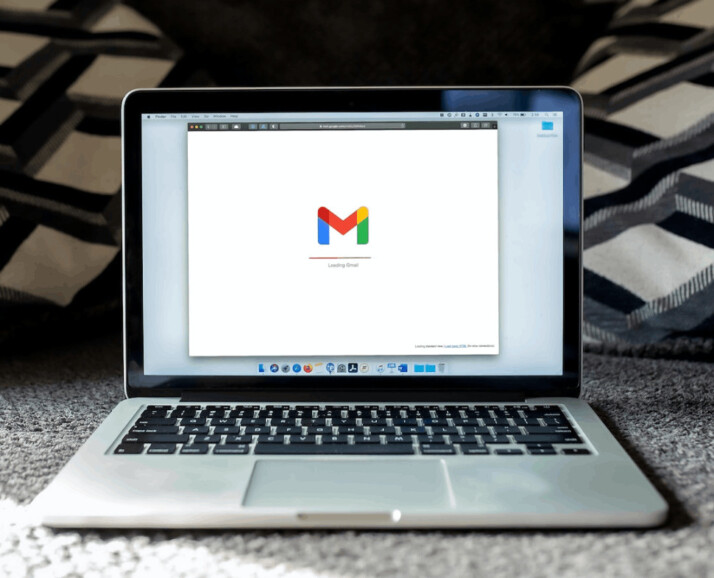 Set up Your Email Address
Are you still using the old email ID that you had in school? If you want people to take you seriously, you need to set up a new email account.
You must have a professional email address for work-related purposes only. It's the first thing others will see when interacting with you, so treat it like a business card and keep it formal.
Fortunately, creating a new address is easy, free, and only takes a few minutes. You can keep an email address that uses your first and last names. If your name (alone) isn't available, you may add numbers or punctuation.
Carefully Read & Follow the Instructions.
If your boss has asked you for a document, it is crucial to consider their guidelines. You also need to know if you are emailing the right person.
Go through the original email and ensure you've answered all the questions.
This only takes a few seconds, but it dramatically enhances how others see you.
Use Consistent Fonts
When selecting fonts for your emails, try to keep things simple.
Too many fonts can make your emails appear messy and distract readers from your message.
Pick a font that is easy on the eyes, basic, and formal. And use this font consistently whenever you send a business email.
Write a Clear Subject Line
The subject is often a critical factor in whether the receiver decides to open it or throw it in the trash. Remember to write a subject line, especially when you start a new email thread.
When the subject is blank, the recipient may feel irritated since they need to open the email to figure out its main purpose. In some cases, they might even delete it.
Make your email stand out by keeping your subject line short, specific, and personal.
Use Appropriate Terminology
In business emails, specific terms are used by professionals to guide the recipients.
Straightforward and polite language helps give clarity to the person reading your message.
Whether you're trying to make a request, inform something, or apply for a job, your words must convey your intended meaning.
Fortunately, there are lots of formal phrases out there that can help improve the quality of your business emails:
"I am writing to you in regard to… "
"Your action is needed regarding… "
"This is a quick note about… "
"Thank you for your email regarding… "
"Thank you for getting back to me so quickly."
"In response to your request for… "
"As per your request… "
"Thanks so much for your feedback on… "
"Please accept my apology for…"
"If possible, could you send me… "
Consider Your Tone
The tone is the voice of the written word as it expresses emotion, character, intonation, and the overall attitude of the message.
You might need some time and practice to achieve the right professional tone. Make sure to read your emails out loud and revise them multiple times to set the perfect tone.
Being courteous and respectful in your emails is always a good idea. Use non-discriminatory language and avoid being biased.
Keep Things Short and to the Point.
Here's another tip you need to know when crafting emails– keep them short and crisp.
No one wants to read page after page of content. Include relevant information in your email and provide additional details when necessary.
This will make your email easy to read and affect how well your message is perceived.
Make Your Email Signature Count
Make sure to add your email signature at the end. Use it to provide your contact information like full name, company address, and website.
If you have one, you can also add your brand/company logo.
Proofread
An email riddled with spelling and grammatical errors will instantly ruin your impression.
Use a grammar-checking tool to find mistakes and fix them before you hit 'send'.
Final Words
In the professional world, email is one of the most important platforms for communication.
Keep these simple tips in mind the next time you sit down to type and make your emails look more professional.
You can now write more effectively and ensure your voice is heard.
Explore All
Write A Professional Email Articles