There is no better way to wish someone a happy birthday than with the right message! And we have a great collection of professional birthday wishes email templates for you to compose an excellent email. Whether you're sending an email to a colleague or client, we've got a message that's sure to put a smile on their face.
Customers and colleagues are just like the family in your professional life. And celebrating their birthdays make them feel valued and appreciated on their big day. Though plenty of messages out there that you can use, it's always better to find one that feels genuine and sincere. The last thing you want is your message to come across as cold or robotic.
So in this article, we'll go through some great birthday wishes email templates to make clients and coworkers happy!
Why Write a Professional Birthday Wishes Email?
When it comes to writing a professional birthday wish, always remember to be respectful and cordial. Even if you don't know the person well, it's essential to keep things positive.
A few kind words can go a long way, so take the time to write a thoughtful message. Not only will it make the recipient feel good, but it will also reflect positively on you and your company.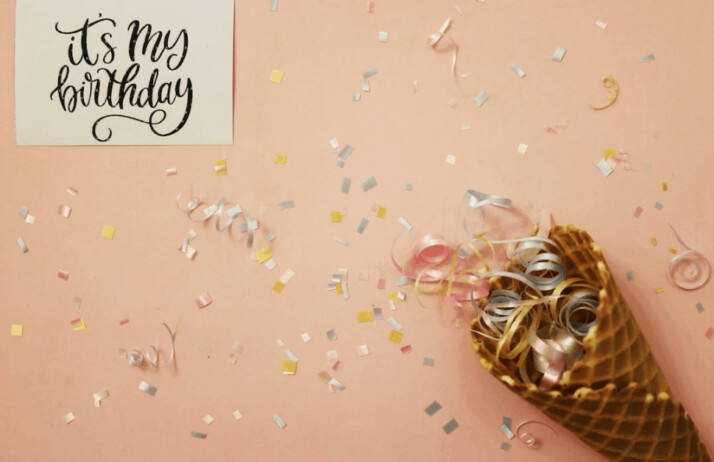 Professional Birthday Wishes Email Messages
Professional birthday messages don't only make the recipient feel valued, but it also conveys your gratitude towards them. Below are some great professional birthday wishes email messages that you can use:
Thoughtful Birthday Wishes for Employees
Wishing you a wonderful day as you celebrate another year of life! May your day be filled with all the joys that you hope for.
Warmest wishes on your special day! I hope this year brings you everything that you've been dreaming of.
On this special day, I want to let you know how much I appreciate having you as part of our team. You're an incredible asset, and I sincerely wish you all the best on this special occasion.
Another year has gone by, and it's been such a pleasure watching you grow and achieve even more amazing things. I wish you lots of happiness on your birthday!
Hoping that this birthday is just the beginning of a happy journey that will lead you to even greater success and happiness. Warmest wished to you on your big day!
Happy birthday! I sincerely appreciate all that you do for our company. You are an excellent employee and contribute so much to our success. I wish you all the best in everything you do, personally and professionally.
Wishing you all the best on your special day! We appreciate you contributing so much to our team. We are lucky to have you with us, and I look forward to seeing great things from you in the future.
Happy birthday! I sincerely appreciate everything you do to contribute to our team's success. On this great day, I wish you nothing but the best.
Sincere Professional Birthday Wishes for Clients
On this special day, we want to say "thank you" for being an amazing customer. We appreciate your business, and we hope you have a happy birthday!
On behalf of everyone at ABC Corporation, we would like to extend our most sincere birthday wishes to you. We sincerely appreciate your continued support as a customer. We look forward to continuing to serve you in the future. Happy birthday!
Happy birthday! We're so glad you're part of our family, and we hope you have a wonderful day. I appreciate you being a dependable and valuable customer. We value your patronage and want to continue working with you for a very long time.
Celebrating a birthday is always sweeter when shared with someone as wonderful as you – our dearest customer! We hope you have an amazing day around your loved ones.
A very happy birthday to one of our most cherished customers! You mean so much to us, and we sincerely value your loyalty. I'm sending you my best wishes for today and always.
We're sending the warmest birthday wishes to one of our favorite people – YOU! Thank you for being such an amazing customer, and we can't wait to continue serving you in the years ahead.
Conclusion
Showing your appreciation for a colleague or client is always important. But for the people who work with you on a day-to-day basis, sending a celebratory birthday email can seem to be a great idea. Use the list of professional birthday wishes email in this post that is sure to make them feel special and valued.
Explore All
Write A Professional Email Articles