Diwali is one of the best times to express appreciation for your loved ones. It's a time of appreciation and gratitude, marked by the sparkle of an exciting future. There are many ways to write a happy Diwali wish. If you're having trouble writing a professional Diwali message, you're in luck.
This simple guide with show you a few examples of how to write a proper corporate Diwali greeting. But first, let's start with a few basic concepts.
What is Diwali?
Diwali is one of the most important festivals celebrated by Hindus, not just in India, but also all around the world. The festival symbolizes the victory of good over evil and the renewal of spiritual vigor.
It's a time to thank the gods and show appreciation towards the people dear to you.
People celebrate Diwali by lighting traditional earthen lamps, exchanging sweets and gifts, and bursting crackers. For many Hindus, Diwali is also an occasion to pray for peace and prosperity in their lives. Diwali is a time known for family gatherings and feasting on traditional foods.
What is a Business Message?
Business owners, companies, and freelancers use business messages as a way to nurture their relationships with employees, colleagues, and customers. These messages always have a purpose, whether that's to increase sales, promote a brand, or disseminate information.
Business represent your brand and have an effect on your reputation. This is why it's essential to write these messages with great care.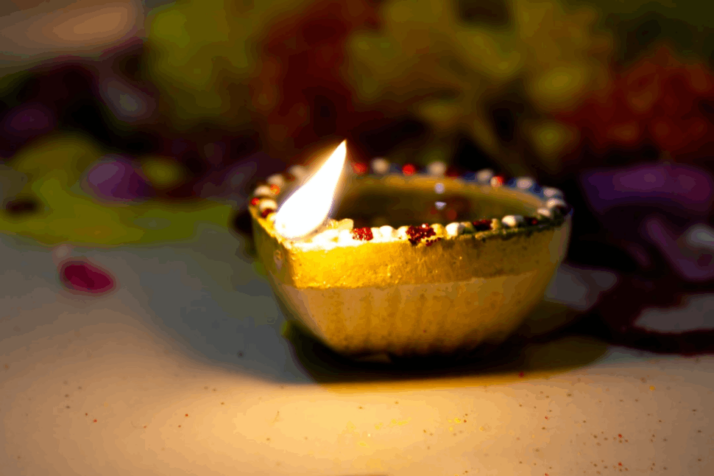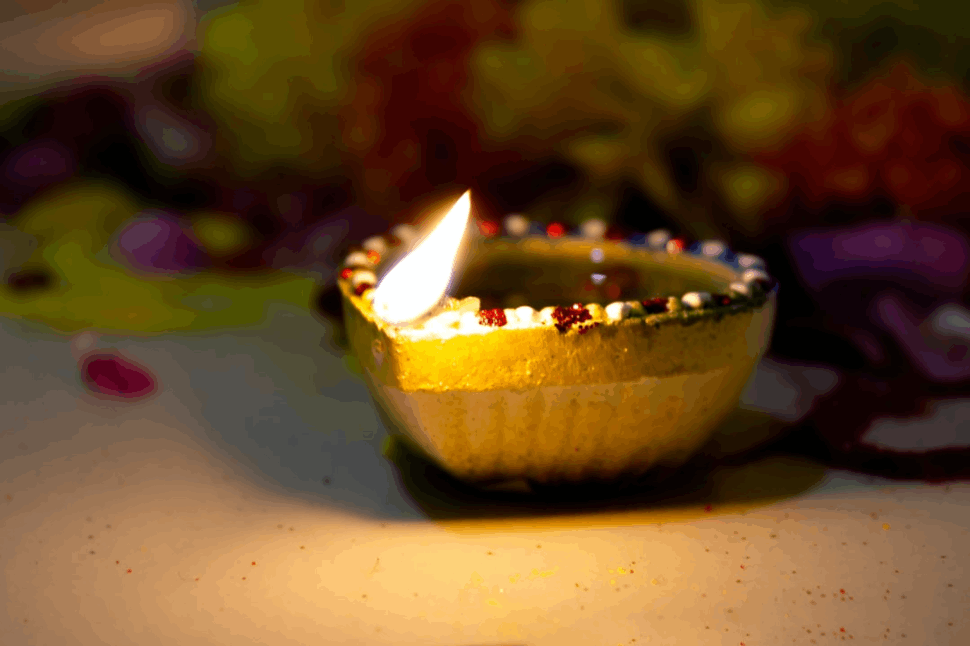 The Importance of a Diwali Message
A professional Diwali message is crucial because it's a way to show your respect for Hindu culture. While this is important enough on its own, this single benefit yields a stream of other advantages.
An expression of solidarity and respect will always resonate well with your audiences and will also help them connect with you more. It's a simple way to show how you care about your audience and clients.
In turn, this fosters goodwill among your recipients. Whether you're sending these messages to colleagues, clients, or employees, the effect remains the same. – It strengthens your relationship and can improve performance and business numbers.
If you want to write Diwali wishes, but aren't sure how to start, check out the following tips.
Tips for Writing a Diwali Message
Be Brief and Straight to the Point
Messages don't need to be lengthy to achieve their desired effect. Consider the fact that you're writing in a corporate setting. People are likely busy. A short, well-wishing message is enough to deliver your message well.
Use A Polite Tone
You'll never go wrong with a polite approach. It's a simple way to express goodwill without sounding intrusive or insincere. Moreover, it's essential to match the nature of your relationship with your audience. In this case, a polite tone is ideal for business matters.
Personalize Your Wishes
Nobody likes a cookie-cutter greeting. Generic greetings come off as insincere and are likely to get ignored by recipients. Go beyond a simple quote. Try to go take the extra effort to specify your Diwali wishes to match the unique interests and goals of your recipient.
A personalized message feels more special and sincere and is likelier to elicit the response you want.
Time Your Greeting Right
Timing is very important in sharing happy Diwali wishes. Nobody enjoys a late greeting, especially at work. Considering the fact that Diwali is similar to a New Year celebration, timing is going to be crucial. It's always best to send your greetings early, before celebrations begin.
If you're looking for some examples you can use, check out the following section.
Professional Diwali Message Examples
Wishing you a joyous Diwali! May the festival of lights bring happiness and prosperity to your home!
Prosperity, good health, and lots of happiness during this festive season! May it bring you joy and prosperity for the year ahead.
I wish you all a very happy Diwali! May your homes be filled with light and love this new year.
Happy Diwali! May the divine light bless you with peace, joy, and prosperity.
May the supreme light illuminate your minds, enlighten your hearts, and strengthen the bonds in your homes and communities.
Wishing a Happy Diwali to you and your beautiful family! May the blessings shower on you over this festive period.
May prosperity and peace fill your life with the light of lamps and echoes of happy chants. Happy Diwali!
A warm Diwali wish for every happiness in your life. May the Diwali warmth and splendor fill your life with happiness and bright cheer.
May this Diwali bring new hopes, brighter days, and fresh dreams! Wishing you a prosperous Deepavali!
Wishing you a year marked by love, happiness, prosperity, and wisdom. Happy Diwali to you and your family.
May this Diwali yield beautiful beginnings, fresh hopes and, bright days & new dreams. Wishing you a Happy Diwali.
Wishing you and your family a happy, productive, and prosperous Diwali! May we all grow together and reach new heights of corporate success this coming year.
I pray that God grants all your wishes and fulfills your dreams. May you receive an abundance of gifts, sweets, and good wishes this Diwali.
Happy Diwali wishes! I wish this warmth lasts forever and brings serenity to your life. Happy Diwali!
Let's celebrate Diwali in the truest sense by spreading love and lighting up the world of others with joy. Have a happy, safe, and blessed Diwali!
General Diwali Greetings
May you enjoy more success and find love this new year. Wishing you all of life's best blessings during this Festival of Light! Happy Diwali!
Happy Diwali! May this festival remind you of the hope we all hold. Happy Deepavali! May you find success. Each year is a new chance for a happy life. I wish you and your family good health, happy hearts, and a meaningful Diwali!
Wishing you a happy Diwali. May this festival remind you of life's most important things.
Happy Diwali! May all your heart's sincerest wishes come true. May you find the strength to meet life's challenges and become the person you wish to be.
In Summary
Diwali is one of the most important celebrations in Hindi culture. It represents the triumph of good over evil and light over darkness. It's only proper to treat this event with respect.
Messages are a simple way to express solidarity and foster goodwill across your business relationships. Remember to apply our tips when writing a Diwali card for a friend, colleague, business partner, or employee. Sincerity is the key to any greeting. You can also add images and quotes to your message.
Explore All
Write A Professional Email Articles