Creating and sending professional email messages is crucial to job seekers' and professionals' careers.
Ensuring the email you send is perfect is vital when communicating professionally. Making a blunder in sending or tracking emails could cost you a valuable chance.
Find out how to write an appropriate email in the workplace, practical tips and how to draft templates in seconds with INK.
How to Write an Appropriate Email in the Workplace
Read these guidelines to ensure your next professional email makes a great impression.
1. Subject Line
Your email's subject line should clearly state its objective. Thank you or recommendation request are fine subject lines to use.
2. Salutation
Even if your email is brief, it is polite to welcome the recipient by name and use the person's name if you know it. Use a person's title instead of their first name unless you're close to them.
3. Email Length
Write short, to-the-point emails. Since most recipients will merely skim your email, only include the most pertinent details. Since most recipients will merely skim your email, only include the most relevant information.
4. Conclusion
In closing, simply say "Thank you," "Best Regards," or something similar, followed by your name. Email clients typically allow users to add a signature to their messages, including their name, job title, and contact information. It's an excellent method for elevating your written communication quality to the next level.
Tips to Note When Writing a Professional Email
Before hitting that "send" button, here are some things to check off after you've finished writing your email: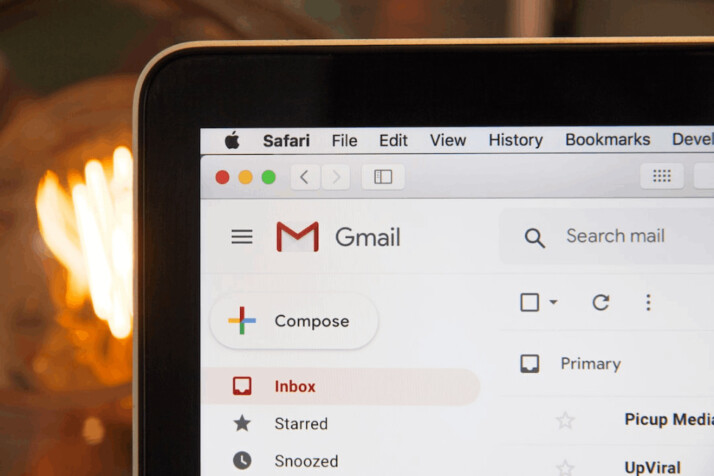 1. Double Check All Fields
Verify that you've included a signature and addressed the email to the appropriate recipient. Fill out the Bcc field to send a copy to yourself, so you have a record of the email message. Ensure to double-check these items before hitting the send button.
2. Proofread and Review
Spell check is essential, but you should also check your grammar, capitalization, and punctuation before sending. They are as vital in an email as in a physical letter.
Before hitting "send," it's a good idea to send a test version of your email to yourself to ensure everything appears correct. If everything seems in order, you can proceed with mailing the email.
3. Ensure You Have a Personal Copy
To track when and to whom you sent an email, use the Bcc field to copy yourself on the message. The information will also be in your sent folder.
4. Create Specialized Folders
Many email clients allow you to create specialized folders for storing and organizing your correspondence. After sending your emails, separate those related to your job hunt and those more business-related, filing the former in the appropriate folders.
Templates for Professional Email Messages Using INK
You might want to set up different templates for emails, like relational, promotional and marketing emails. With INK, you can send professional email messages to your network in seconds, not hours! Here are some unique professional messages generated by INK.
Sample for Resignation Letter
Subject Line: Letter of Resignation—Fiona Angel
Dear [Name],
I am writing to inform you that I will resign from my position at [Company] as of [Date]. This was not an easy decision, but it is the best thing for me.
Thank you for all the opportunities you have given me during my time here. I sincerely appreciate everything.
Please let me know if there is anything I can do to help with the transition.
Again, thank you, and best wishes for the future.
Sample for Referral Request
Subject: Referral Request for Daisy Smith
Hello [Referral],
Thank you for agreeing to provide a referral for my upcoming job search. I am excited about the opportunity and appreciate your help!
Please provide me with the contact information for one or two individuals interested in speaking with me. Thank you again for your time and support.
Wrapping Up
People send email messages to maintain working relationships, track goals, and keep in touch with colleagues and clients. Learn the right way to write professional email messages and confidently send them off!
Explore All
Write A Professional Email Articles