Emails are an integral part of any modern professional, regardless of their industry.
Emails are the primary form of communication because of their ease of use and ability to overcome geolocation and temporal limits. Coming up with a professional email reply can be challenging if you don't have a frame of reference.
The main parts of an email are:
The subject line
Salutation
Body
Signature
This beginner's guide provides readers with all the information they need. But before we show you how to write an intelligent reply, you must understand the importance of your task.
The Importance of a Professional Email Reply
It's no secret that people gauge others based on their manner of speech. The words used to express your ideas represent your thoughts. How you respond to a question leaves an impression as your actual answer does.
Writing an intelligent email response helps you maintain a professional image and inspires confidence in the people you're talking to. More importantly, it instills confidence in yourself, allowing you to express your ideas in the best manner possible.
A professional reply also has practical benefits. Because these emails follow a structure, they are easy to craft. They allow you to highlight actionable information. A structured, formal approach also means you spend less time thinking about what to say. When you write with purpose, you have a clear picture of the points you want to raise and the thoughts you want to share.
How to Write a Professional Email Reply
As mentioned earlier, professional replies follow a set of rules. These rules serve as your point of reference for writing replies. Here are some tips for writing professional responses.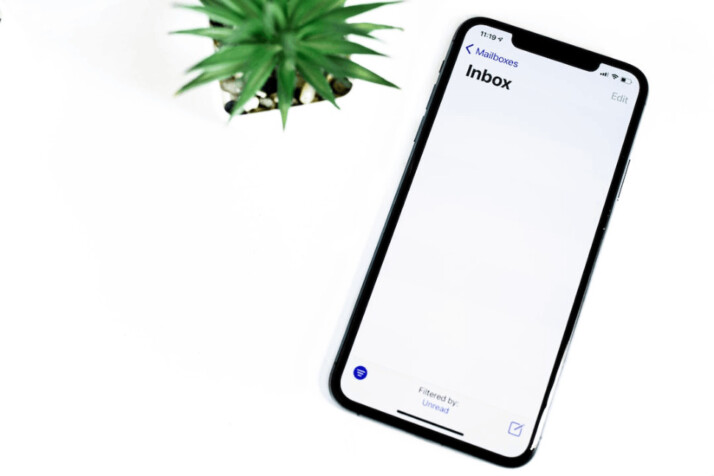 Read and understand the email.
Reading an email is an essential step in forming a reply. It helps you understand your email's context and consider the best approach. Knowing the sender's requests will make it easier for you to filter the information they're looking for. Understanding the purpose of the email is the key to identifying the right tone and information.
For example:
If you're replying to a business email asking for a meeting, the correct response would be to either confirm or decline the request.
If you're replying to a support email, the proper response is to help or ask for information or clarification. In this case, the key is empathy.
Use concise, straightforward language.
The main point of replying to an email is to share important information or to respond clearly. The effectiveness of your email largely depends on whether it communicates the right message. Avoid using jargon, and keep things simple.
Be polite and professional.
People are more likely to respond kindly in a polite tone. Moreover, a professional tone conveys that you're easy to work with.
You wouldn't want to push away prospects with poor manners. A polite response should be your default reaction to maintain a business relationship.
Proofread for grammar and spelling errors
Grammatical and spelling errors are rookie mistakes that could hurt your credibility. It's why poor grammar and spelling are among the hallmarks of scam emails. Again, your manner of speech is also a basis for how people might regard you.
Don't forget to include an appropriate closing.
Make sure to end on a positive note with an actionable step. Remember to add a call to action, either by offering help, or outlining next steps. Effective closing statements are all about leaving a good impression and the right idea. Use them well.
Professional Reply Examples
Example A
Hi [prospect name],
Thanks for taking the time to reach out! This sounds like a great project, and we would love to be involved. Here are a few questions I have about it:
– What timeframe are you thinking of?
– Are you looking for funding as well as partnerships?
We look forward to hearing more about your plans!
Example B
Hi there, [proponent name]
Thank you for reaching out with this proposed project. After some more thought, this could be an excellent opportunity for us. I would be very interested in moving forward with the project and can provide additional details upon request. Thank you again for bringing this to my attention- looking forward to working together on this!
Example C
Hello, [sender name]
Thank you for letting me know about the changes to your contact information. I have updated our records accordingly.
Best, [your name]
Example D
Hello, [sender name]
Thank you for reaching out to me about your services. After giving it some thought, I've decided I'm not interested at this time. Thank you again for thinking of me, and best of luck with your venture.
Kind regards, [Your name]
Example E
Hello [colleague name],
Thank you for sending me the article. I'll be sure to check it using the new tools. I appreciate you for emailing me about your concern. Your goals matter to our company. The product team is already on it. Thank you again for responding to my previous email.
Have a great day!
In Summary
Emails are common encounters in any career or job. A professional email reply is a short response to an email. It aims to acknowledge and address a sender's request. Every professional must learn to write helpful answers. Many situations call for a professional reply. Your replies must be well-written when you're talking to a client, customer, or employer.
Try building habits from these simple tips. Feel free to use our Hey INK tool to create templates for you if you require more help. Good luck!
Explore All
Write A Professional Email Articles