Many people need help understanding how to go about a professional email thank you reply. They come across as dull when they are not personal and heartfelt.
If you need help composing one, you've come to the right place. We have valuable tips and templates using INK, guaranteed to win your client's hearts over.
Top 4 Tips for Writing a Professional Email Thank You Reply
In writing a thank you response to clients, customers, and even colleagues, be quick to thank them for their feedback and address their concerns. Here are the top four tips for writing a thank you reply in a professional correspondence:
1. Start by expressing your appreciation
The first step your email needs to take is thanking your recipient for the time and effort they took to reach out to you.
State that you admire their work or success if you do. You may also mention that you are grateful for the opportunity of meeting or working with them.
In all cases, the goal is to focus on something other than what you might give the person in return. It is about expressing your sincere appreciation for their time.
2. Reiterate the email's content
Respond to or paraphrase the email's contents right after thanking the sender for responding quickly. This shows that you have considered their feedback and are prepared to take appropriate action if necessary.
Give special attention to their email at this stage. Remember to pay attention to essential details, or you might ask for clarification on information already provided.
3. Respond Even If You Don't Have an Answer
You can respond quickly even if you don't have an answer or solution to someone's query or problem. Assure them that you will use their provided data to address their concern as soon as feasible.
4. Give an Estimated Timeframe for Feedback
Always provide a deadline when attempting to find a solution to an issue for a client or a coworker. Using this method, you give yourself time to work on the subject.
Doing this eliminates any future potential for misunderstanding or irritation by setting clear expectations for when you'd be able to provide a workable answer.
Samples of a Professional Thank you Reply Using INK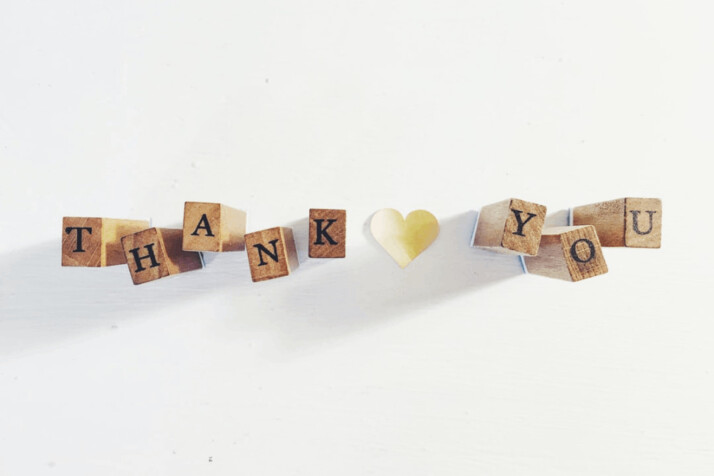 These INK samples will guide you toward the best way to reply when called upon to write a business thank you reply.
Customer Service Template
Dear (Customer Name)
Thank you for reaching out to us. Your satisfaction is our top priority, and we appreciate the time you took to provide feedback.
Thank you again for bringing this matter to our attention. We continue to work hard on providing the best possible experience for all our customers. We value your input as part of that effort.
If there is anything else we can do for you, please do not hesitate to let us know here. You can also reach us by mailing support@companyname.com at any time.
Sales Template
Dear Client Name
Thank you for your order! We are grateful for your business and are committed to delivering the best possible experience. Thank you again, have a great day.
Day to Day Business Correspondence
Thank you for your email. I appreciate the update.
Wrapping Up
Developing well-written,professional thank you reply templates is straightforward with INK. Input an email context and tone, customize it if needed, and AI Write!
Explore All
Write A Professional Email Articles