It's always a good idea to send a professional get well message to your boss, colleague, or co-worker.
No matter what the ailment, and no matter who you are writing to, you should take the time to craft a get well message. Consider how you would want a get well message to be written if you were the one who was ill.
Here we have listed some of the best get-well-soon messages to send to your boss, colleague, or co-worker. These get-well messages are top-notch and will make your colleague, boss, or co-worker happy.
Professional Get Well Messages: Why You Ought to Send One
Kind words, whether to clients or co-workers, can help lift their spirits and speed their recovery from illness or injury. It shows customers that you care about them as individuals. It tells employees that you value them and want them to feel good about coming to work each day.
Sending a get-well letter can be done in various inventive ways. It can even be made humorous by including an inside joke to help lighten the mood.
We have some wonderful get-well wishes that aid you wish the sick a speedy recovery. These get-well texts will ensure that you always find the appropriate words to say when a client, co-worker, employee, or boss is sick.
How to Write an Effective Get Well Soon Message
Your company's success depends heavily on the contributions of your customers and employees. This is why keeping in touch with them during the good times and the bad is important.
Though there is no set formula, the following are all acceptable ways to wish someone a rapid and complete recovery: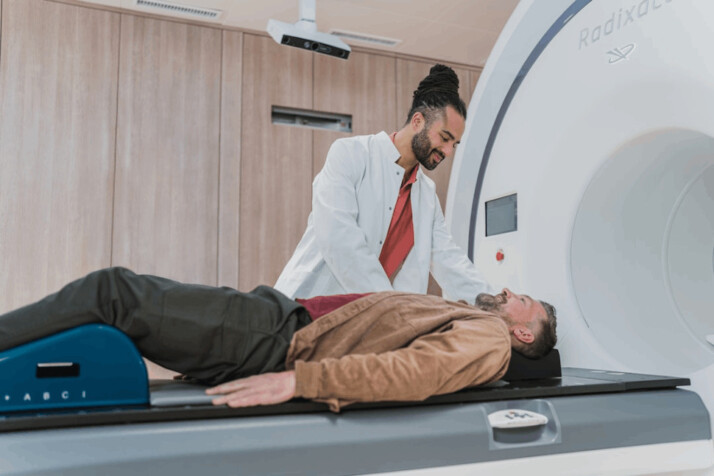 1. Begin with a friendly greeting
Beginning with a friendly greeting is a great way to put the focus on your feelings and establish the tone for the letter. You can use "Dear" or "Hi," depending on how well you know the person receiving the letter.
2. Write with Optimism and Hope
Send your best wishes by writing a card or letter that addresses the recipient's current situation. Statements that promote optimism and hope are very effective; the goal is to avoid pessimism altogether.
3. Use Reassuring Language
Don't forget to send them a note. You can call to let them know they are in your thoughts and that you are supporting them through their illness. Include any reassuring language you think could assist get your point through.
4. Show Empathy
Show compassion by putting yourself in the other person's shoes before writing or speaking. It is easier to express what someone needs to hear if you try to see the world from their perspective.
5. Close on a pleasant note
Closing on a pleasant note leaves the receiver feeling calm and secure regardless of what comes next. Always sign off with a heartfelt remark like
Thinking of you
Best wishes
Take care
Wishing you a speedy recovery or another similar expression of concern.
Warm Get Well Messages for Employees
Sending a get-well message is an act of care and concern for a peer. Here are some appropriate, caring, and well-written texts.
We hope you feel better soon! We miss having you around at the office. Get well soon!
I hope this message finds you feeling better soon. I can't wait to see you at work, looking and feeling your best!
We all miss you at work, and I am sure you will return to your old self in no time. Wishing you a speedy recovery!
I am sorry to hear that your health has suffered and that you are currently unable to work. Please accept my sincere wishes for you to make a full recovery. You can rest assured that the entire team sends you their warm wishes.
My condolences for your health problems. If you're worried about missing work, please try not to worry. Our best wishes and thoughts are with you at this time. We're all holding our own, and when your incredible self finally gets back here, you'll find plenty to keep you busy.
As you recuperate from surgery, please know that you are in our thoughts and prayers. Get some rest, get your strength back, and we'll see you soon.
We wish you a speedy recovery and miss having you around the office. Please let us know if there's anything further, we can do to assist you.
Take things as they come; we're thinking of you often and hoping for a speedy recovery as you do.
Great Professional Get Well Message for a Boss
Get well soon notes don't have to be too formal, and it doesn't have to be just a generic get well soon text message. Here are some professional get well soon messages you can use.
Please know that you have the support of everyone here and are in our prayers. We look forward to your return!
We pray for God's healing hand to be upon you. Everyone here hopes that you will get well soon.
Get better soon, manager! We're all anxiously awaiting your return to total health and fitness. I've been thinking about you all day and missing you at the office.
May each day bring you renewed energy and improved health. We'll do our best to keep things running smoothly in your absence. I wish you a speedy recovery!!
We wish you a speedy recovery and hope your health improves. Please get well soon, so you can keep leading us to victory. Please feel better soon.
My co-workers and I hope you make a speedy recovery. Just chill out and give your undivided attention to yourself for a change. I hope that this rough patch is almost over.
You are greatly missed, and things here are not the same without you. In the meantime, we will do everything in our power to earn your approval with how we've carried on your legacy. Have a swift recovery; our thoughts are with you.
We pray for your speedy recovery so that you can rejoin us. We appreciate having you as our boss and will never take it for granted. It's comforting to know that you are in my and everyone else's thoughts.
Final Words
Sending a professional get well message to a friend or colleague is a meaningful gesture. Writing one is simple and requires little effort, but it could make a difference.
Explore All
Write A Professional Email Articles