Are you looking for a great way to bid farewell to your coworkers? Do you want to make sure your final impression is a positive one?
If so, then this guide is for you! In this guide, we'll show you how to craft a goodbye email that is both professional and personal. Whether you're quitting your job or moving on to a new phase in your career, you're sure to leave a lasting impression. We go further to provide samples. Thus, you'll easily find a professional goodbye email sample you can use.
How to Write a Professional Goodbye Email
When you're leaving a job, it's always best to say goodbye to your coworkers in a professional manner. After all, you may need them as references at any time. The same goes for when you're moving on to a new phase in your career. You should leave on good terms with everyone. So, how do you write a professional goodbye email?
Be Professional
Irrespective of the particular member of the organization you're writing the farewell letter to, you need to be professional. Write the email like you'd write any other work-related email.
There's the temptation to get too personal; don't fall for it. This is not the time to air out all of your grievances or give unsolicited life advice. Keep it positive and keep it brief.
Giving out excess information is never a good idea, particularly in an email that many people will read. Keep things vague and avoid sharing anything that could be considered confidential or sensitive information.
Don't Bash Your Company or Boss
Again, this is not the time for negativity. Even if you're leaving because you had a bad experience, try to find something good to say about the company. You don't want to sound bitter in your farewell email. As you'll see in each of our professional goodbye email samples, bashing the organization is a no-no.
Remind Others of Your Contribution
There's no harm in blowing your trumpet. You can remind colleagues of the things you were able to achieve while working there. Similarly, you should acknowledge the contribution of other people to your success on the job.
Don't Forget to Proofread
A goodbye email is not the time for typos or grammatical errors! Ensure everything is in order before hitting send.
Professional Goodbye Email Sample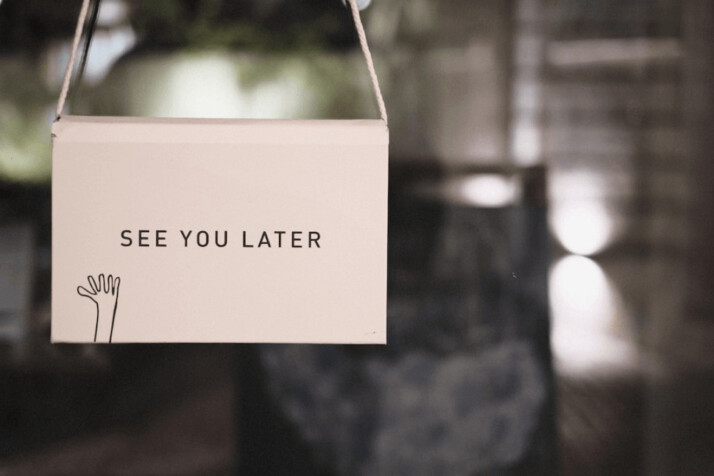 To set you on the right path, we have some goodbye email templates for you. You can pick a professional goodbye email sample below and edit it according to your needs.
Sample 1
To all of my colleagues, past and present,
I would like to take this moment to say goodbye. Working with you over the years has been an honor and a privilege. I have truly enjoyed seeing our company grow and contribute to the industry.
I'm proud of the contributions I have made during my time here. And I know that this company will continue to thrive in the future. Thank you for your support, friendship, and collaboration over the years. I wish you all nothing but success in the future.
Sincerely,
[Your Name]
Sample 2
Dear colleagues,
It is with mixed emotions that I announce my departure from the company. It has been an amazing journey filled with remarkable people and exciting challenges. I am thankful for the opportunities I got here and proud of the contributions I have made.
I will leave by the middle of the month and am confident that the team will continue to thrive under new leadership. Please do not hesitate to reach out if you need anything in the meantime.
Best,
[Your name]
Sample 3
To all of my colleagues and friends at XYZ Company,
I am writing to inform you that I am quitting my position as General Manager. It has been a privilege to work with every one of you over the last couple of years. I'll always cherish the memories we have shared together.
It is a thing of pride to be part of the company's success story, and I am grateful for the opportunities. To everyone that has helped me along the way, I say thank you. Your support has meant everything to me. Please stay in touch.
Sincerely,
[Your Name]
Conclusion
Your farewell email is a chance to make a good last impression. Focus on the positive memories and achievements you had while working there.
If you ever need to write a farewell email, you should use the Hey INK tool to generate one within a few seconds. It is easy to use and creates professional emails and other forms of content accurately.
Explore All
Write A Professional Email Articles