Are you in search for a means to spruce up your email signature during the holiday season?
If so, then you've come to the right place! In this blog post, we'll provide some ideas and inspiration on how you can create an eye-catching professional holiday email signature. This will make an impact.
What Is a Professional Holiday Email Signature?
A professional holiday email signature is like any other email signature, except it contains elements of the season. It could be a festive background image, holiday-themed clip art, or a simple greeting such as "Happy Holidays!". Your email signature should show the season's spirit.
How to Write a Professional Holiday Email Signature
Your holiday email signature should reflect your brand and style. It should be simple yet eye-catching and make the recipient feel warm and festive. Here are guidelines to help you get started: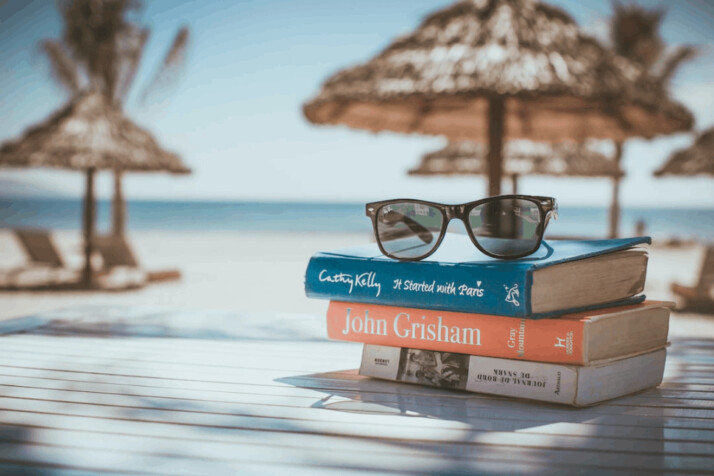 Choose a Design That Matches Your Brand Identity
Whether you choose a background image or clip art, make sure that it matches the overall look. It can help feel of your brand's website or logo. For example, if you have a minimalist logo, choose neutral colors with subtle holiday images such as snowflakes or holly leaves.
Keep It Short and Sweet
Your holiday email signature should not take away from the content of your message. Keep it clear and concise by including only the most necessary information, such as your name, title, and contact details.
Make It Festive
Add some holiday cheer with positive images and greetings in your email signature. For example, you can use a snowflake image and the greeting "Happy Holidays!" or "Season's Greetings!"
Use Font Sizes Appropriately
When choosing font sizes for your holiday email signature, make sure they are legible yet not too big or flashy. Additionally, be mindful of how font sizes will look on other devices, such as laptops and mobile devices.
Test Before Sending
Before sending an email to a client or colleague with a newly designed holiday email signature, test it out first. Send a copy of the email and check that everything looks as you intended.
Ten Ideas for a Holiday Email Signature With Examples
Positive Background Image
Include a positive background image in your email signatures, such as an illustration of snow-covered trees or a winter scene.
Holiday Clip Art
Add some holiday-themed clip art to your email signatures, such as a Christmas tree, snowman, or reindeer.
Seasonal Greetings
Include a simple seasonal greeting like "Merry Christmas!" or "Happy Holidays!" at the end of your email signature to spread some holiday cheer.
Colorful Fonts
Use colorful fonts to make your holiday message stand out from the rest of the emails in the recipient's inbox.
Animated GIFs
Add a touch of fun with an animated holiday-themed GIF, such as snowflakes falling or Santa Claus twirling.
Holiday Banners
Use banners in your email signature to celebrate the season and convey your message in an eye-catching way.
Snowflake Border
Include a snowflake border around your email signature to give it that festive feeling.
Seasonal Quotes
Incorporate seasonal selections into your email signature for an inspirational touch, such as "May peace and joy be yours this holiday season!"
Social Media Buttons
Make sure that you include links to your social media profiles so that contacts can stay connected with you during the holidays.
Holiday Emoji
Use holiday-themed emojis in your email signature to add a fun, cheerful element, such as Santa Claus, a snowman, or a Christmas tree.
Templates to Try
If you need an inspiration to work on, here are two winter holiday email signature templates to try:
Template 1
Happy Holidays!
Name & Title | Company Name | Contact Details
Template 2
Merry Christmas and Happy New Year!
Name & Title | Company Name | Contact Details
Template 3
Happy Holidays!
Name & Title | Company Name | Contact Details
Follow us on social media:
Conclusion
Creating a professional holiday email signature is a great way to show off your creativity while wishing the recipient well during this particular season.
Whether incorporating festive elements, using holiday-themed fonts or writing thoughtful messages. There are plenty of ways to create an eye-catching sign that will impact recipients.
We hope our ideas have inspired you to come up with some creative solutions of your own! Happy holidays!
Explore All
Write A Professional Email Articles