It's that time of year again! As we bid farewell to the old and ring in the new, many take the opportunity to reflect on their lives. They, in turn, set resolutions for the coming year.
For businesses, the start of another year is a time to reach out to clients and employees with warm wishes. And we have professional new year email greetings to help you out.
Why Send Professional Greetings for the New Year?
While we've spent the whole year chasing success, the new year is a chance to look back and assess things. It is a good time to identify the pillars behind our success as a team.
The clients have been supportive through thick and thin. How about the employees that had sleepless nights to make sure projects were completed? They all deserve to be thanked.
Here are the top reasons for sending professional new year email greetings.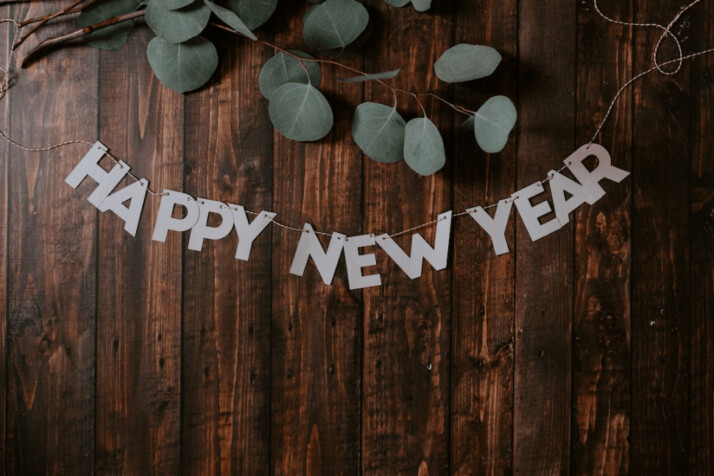 It's a Fresh Start
A new year is a time for new beginnings. What better way to appreciate someone's past patronage or hard work than with a few well-chosen words?
Put Your Best Foot Forward
Professional greetings help you to put your best foot forward as you enter the new year. Taking the time to craft thoughtful and sincere messages helps make a positive impression that will linger on after the holiday season has ended.
Stay Connected With the People That Matter to Your Business
Sending a greeting card or e-card is a simple way to stay connected with clients and colleagues scattered around the globe. Taking just a moment to send a seasonal greeting can go a long way toward building and maintaining strong relationships.
Good Business Etiquette
Finally, simply put, it's just good business etiquette! Showing that you value your relationship with someone sets the tone for how you'll work together in the coming year. So take some time this holiday season to spread some cheer by sending out some heartfelt New Year's greetings.
Examples of Professional New Year Email Greetings
Here are a few professional greetings to help you celebrate the new year in style.
Happy New Year! We appreciate your business, and we look forward to continuing to do the same in the years to come.
Wishing you all the best in the coming year! We're so grateful for your support, and we can't wait to see what the new year brings.
Thanks for being such an amazing part of our team! We wish you all the best in 2023, and we can't wait to see all that you accomplish.
Here's to a happy and healthy new year! We're so thankful for our relationship, and we can't wait to see what the future holds.
Happy New Year! I hope this year is filled with lots of days that you like and that you get to do what you love. I wish you all the best in the coming year!
Happy New Year! We hope the new year brings you all you want and more. Cheers to a great year ahead!
Happy New Year! I hope this year brings you much joy and happiness. I also hope that you are able to share your love and happiness with your family and friends. Lastly, I hope that you are able to achieve all of your goals and dreams. Wishing you a very Happy New Year!
Happy New Year! We don't know the future, but we know that it is time to move forward. Let's embrace the new opportunities that come our way and make the best of them. Wishing you and your loved ones a happy and prosperous year ahead!
Conclusion
You can also create amazing new year greetings like the ones above using the Hey INK tool. The tool helps you write different forms of content within seconds. You should join the train of users enjoying the best AI writing tool in the market today.
Explore All
Write A Professional Email Articles