We all know the feeling of being overwhelmed by a never-ending to-do list. That's why it can be helpful to have some professional reminder emails on hand to help you stay on track.
Whether you need to remind yourself of a deadline or someone else, a reminder email template can help you get the job done.
Of course, crafting the perfect reminder email isn't always easy. That's why we've put together a list of professional reminder email templates for any situation. Just choose the template that best fits your needs and make any necessary adjustments to personalize it for your recipient.
How to Write Professional Reminder Emails
Providing professional reminder emails is a vital part of staying connected with clients and colleagues. Keeping everyone on their toes and reminding them of upcoming due dates is a great way to maintain the status quo.
You might feel like a heavy-handed and intrusive manager or secretary. But the truth is that people appreciate the help. It makes them more likely to want to follow through on their commitments.
Tips to Write Professional Reminder Emails:
Keep your message clear and concise. Get straight to the point without confusing the recipient. Be polite but firm.
Use a professional, respectful tone. -Avoid sounding condescending, impatient, or angry.
Personalize the email as much as possible. Use the recipient's name, and make sure to address any specific concerns they may have mentioned previously.
Make it easy for the recipient to take action. Provide links to relevant resources, give clear instructions on what you need from them, and include a deadline if applicable.
Thank the recipient for their attention to your request. This will help foster a positive relationship and encourage them to follow through with what you're asking of them!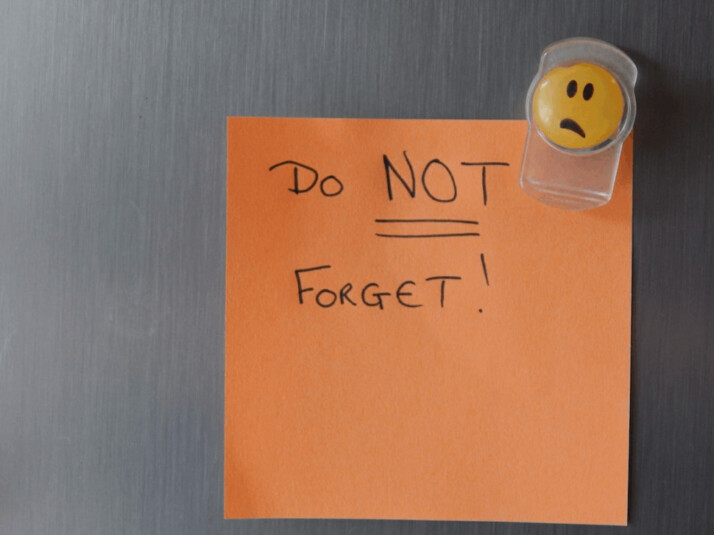 Professional & Friendly Reminder Email Templates
The upside with templates is that they allow you to break up the work, which can make your email writing much more manageable.
You should experiment with different templates and find the one that best suits your needs. Below are some general templates for writing friendly reminder emails that you can tailor and customize as required based on situations.
Template 1: Gentle Reminder Email to Manager
Hi [Manager's Name],
Hope you're having a great day. I wanted to check in with you about my previous leave request. I was hoping to take a week off starting next Monday. Has there been any update on that? I would really appreciate knowing so that I can plan my holidays accordingly.
Thanks for your time and consideration. If there's anything we need to discuss, please let me know as soon as you can.
Best Regards,
[Your Name]
Template 2: Project Review Reminder to Client
Hello [Client Name],
I hope all is well. We just wanted to check in and see if you had a chance to review the project plan document we sent over last week. It's important for us to get your feedback before we can start working on the project.
Please let us know at your earliest convenience whether everything looks good on your end. Thank you for your time.
Sincerely,
[Your Name]
Template 3: Outstanding Payment Reminder
Hi [Client Name],
I hope you are well. I am contacting you regarding invoice #[12345] for the amount of $[Amount]. This invoice is now overdue by [Number of days] days. Our standard payment terms are 30 days, so we would appreciate it if you could make a payment at your earliest convenience.
If you have any questions or concerns, please reply to this email or reach us via phone [phone number]. We appreciate your time and attention to this matter.
Best Regards,
[Your name]
Template 4: Upcoming Meeting Reminder
Hello [Name],
Please confirm that you are still available for our upcoming meeting on [Date] at [Time]. This is an important meeting in which we will be discussing [Topics of Meeting]. If you are unable to attend or require any alternative arrangements, please let me know as soon as possible. Thank you.
Sincerely,
[Your Name]
Template 5: Event Reminder Email
Hi there!
We just wanted to send a quick reminder that we're looking forward to seeing you at our upcoming event. Please let us know if you're still able to attend by replying to this email, as we need to confirm numbers for catering purposes.
If we don't hear from you by xx/xx date, we'll assume you're not attending and offer your spot to someone else. However, we do hope you'll still be able to join us!
Looking forward to hearing from you soon.
Best,
[Your Name]
Wrapping Up
Professional reminder emails can help you manage work better, ensuring no important task is missed. You might need to send a reminder letter to your boss, client, or colleague for several reasons. It could be to remind of an overdue service payment, a project review, or an upcoming meeting.
A professionally written reminder email can send your colleagues or client on the right track for good. Use the templates in this post to help you write an effective professional reminder letter with ease.
Explore All
Write A Professional Email Articles