Text messaging is now the fastest and most efficient way to communicate with customers, clients, or colleagues. And if you hope to include text messages in your marketing strategy, you'll need to know the basic rules of professional text message etiquette.
Lucky for you, we've laid out all the rules you need to know in this article. These will help you better understand how to use text messages professionally and get better results.
Read on to learn the basics, along with valuable tips on how to write excellent and professional text messages!
When Should You Send Professional Text Messages?
You should take every text message you send to your customers seriously. When reaching out to customers personally, it's important to avoid coming across as inappropriate or too familiar.
While text messaging is a great and convenient medium for communication, there are better choices than text messaging. Here are some guidelines for when to communicate using text.
Only send professional text messages when you need to:
Send time-sensitive information
Announce employee updates throughout the company
Forward reminders, appointment confirmations, and changes
Ask questions, perform surveys or polls
Send inspiring, encouraging, or congratulating messages
Sometimes, things are better handled in person or through a quick call. Don't use text messages to send the following:
Employment updates, such as firing or hiring an employee
Private information, such as medical test results and passwords
Sensitive company information like banking codes and trade secrets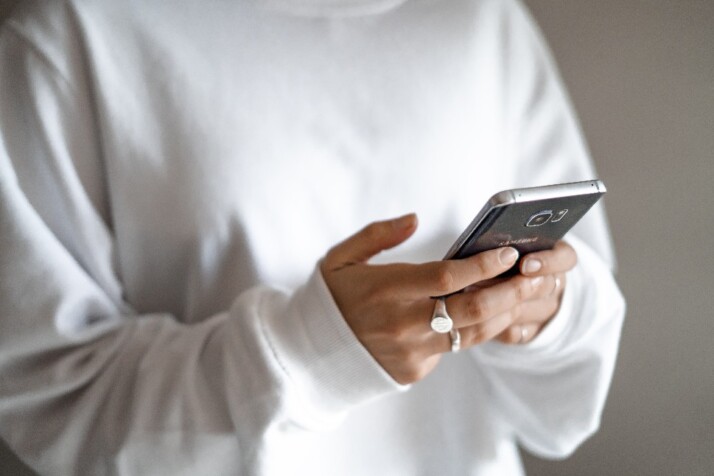 10 Golden Rules of Professional Text Message Etiquette
Keep It Short.
No one likes to read long texts, so make sure your texts are concise and easy to skim. Use only a few sentences, and if you intend to discuss a topic deeper, engage in phone or video chat.
Pick a Goal
Determine one goal for each text message that you would like to accomplish. If your text lacks a clear purpose, it may confuse and include too many topics. Don't try to cover several issues in a single text.
‍Focus on Tone
We've all encountered texts that put us on high alert, only to realize what appeared to be angry was just a friendly message. Avoid using a negative tone and sarcasm. Keep the conversation light and professional instead.
Get Permission.
Some people don't want to be contacted on their mobile phone numbers, or they may prefer phone calls over text messaging. It's best to ask them which method of communication they prefer.
Be Mindful of the Timing.
Remote, hybrid or dispersed teams may have different working hours. Luckily, SMS is a great way to reach your employees anywhere, anytime. But it is essential to remember which messages you can send and when. Avoid texting them on weekends or past office hours.
Make Sure That the Message Is Appropriate for the Channel.
It is essential to choose the best medium for getting your message across to a broad audience. Changes in leadership or employee departure announcements must be left for long-form media or in-person communications.
Minimize Emojis and Abbreviations and Use Them Wisely
Emojis and abbreviations can humanize your internal brand. But they can also be inappropriate and out of place if not used with discretion.
Think about your brand voice when choosing emojis. Always consider how they align with your message's context.
Be Courteous, Respectful, and Professional.
It is easy to forget about professional boundaries since texting is frequently used as an informal method of communication in our daily lives. But you must remember that texting an employee is different from texting friends and family.
It is vital to keep your tone similar to your employee newsletter, even if it is intended to make the message shorter and snappier. You can use abbreviations and emojis, but don't overdo it. Remember to be courteous and patient, just like you would with an email.
Personalize Your Message
Do not make your text sound like it came from an automated robot. It's best to use the name of the person you're talking to in your texts. You can break the ice by addressing your clients by their first names and setting an approachable tone.
Be Prompt With Your Responses.
You shouldn't wait more than 24 hours to respond to text messages. When the text is regarding an urgent matter, try to respond as quickly as possible. Text support is meant to provide quick assistance to clients, so ensure you meet that standard.
Wrapping Up
One of the key benefits of text messaging for businesses is the ability to communicate quickly and easily with customers. This can help businesses keep their customers updated on new products, services, or sales and can also help build customer loyalty. And by knowing these rules of professional text message etiquette, you'll be better poised to send more effective texts.
Explore All
Write A Professional Email Articles