SMS marketing is one of the most potent strategies in the modern age. Most people constantly have their phones with them. This makes smartphones an easy way to reach your audience. Check out these professional text message examples to learn more about this marketing facet.
But before these examples, let's first cover a few fundamentals.
What is a Professional Text Message?
A professional text message is a form of communication used in a business setting. Businesses use these text messages to communicate with customers, clients, and business partners. The main types of professional texts are:
Promotional Texts: Marketing materials promoting or selling a product or service.
Recruitment Texts: Job postings, interview confirmations, etc.
Confirmation Texts: Thank you messages, receipts, and order confirmations.
Reminder Texts: Appointment reminders, payment due notifications.
Staff Communication Texts: Announcements to employees such as changes in company policy.
Survey Texts: Customer satisfaction surveys, Product review surveys.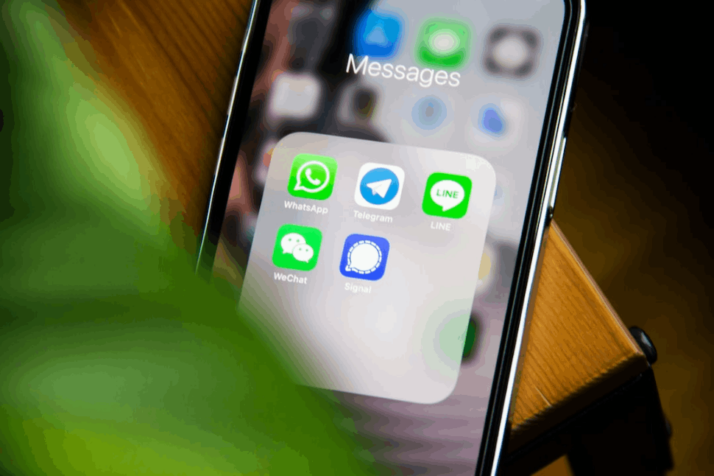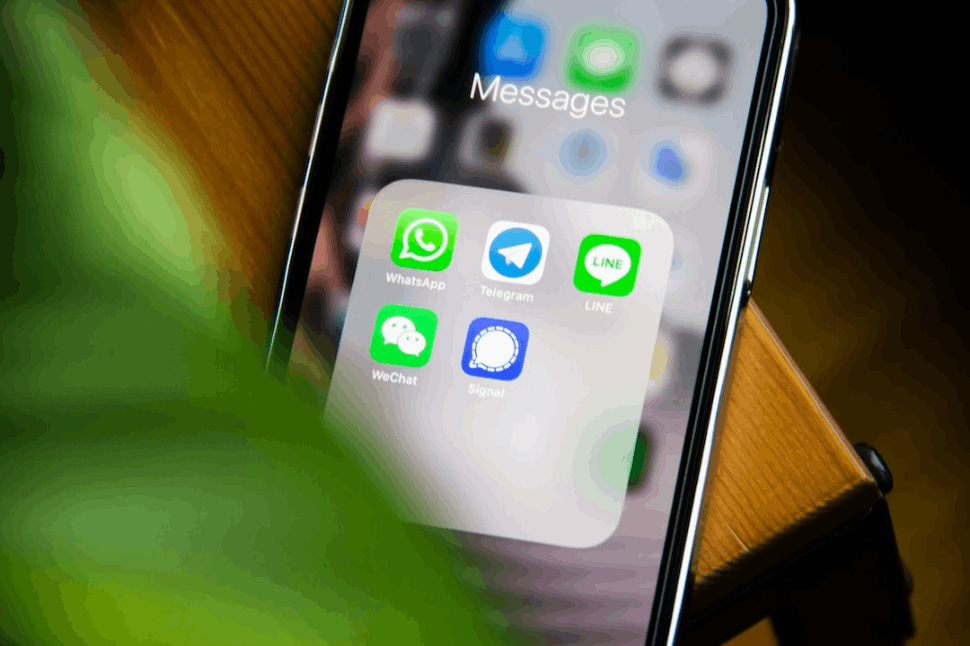 The Importance of Professional Text Messages
Business text messages are important because they provide companies with an official communication channel representing their brand. This creates a sense of trust by assuring customers that they are interacting with the brand itself.
Professional text messages represent the brand. It's why due care must be taken when writing these messages, as they can affect brand perception.
Sending text messages to customers is also an easy solution for extending your marketing reach. This is especially true when you consider the inherent weight that text messages carry.
Furthermore, business text messages play an integral role in organizational communication and help improve a user's experience.
They can remind people of deadlines, confirm a successful transaction, or provide project updates. They improve a user's experience by giving feedback, thus creating a sense of continuity. These messages are never a bad thing for businesses. They build loyalty and trust and, in return, can help create a brand image that customers remember.
The best part about text messages is that businesses can automate them. This is what makes SMS marketing a potent approach. [That, and the fact that people have their phones most times of the day.]
Tips for Writing Professional Texts
These types of messages reflect the brand they represent. As such, you must follow these simple tips to maximize the effectiveness of your messages.
Introduce Yourself
Be Clear and Concise
Personalize Your Message
End with a Call to Action
Optimize Your Messaging Schedule
Professional Text Message Examples
Promotional Texts
Hey there! We've got some great deals this week if you're looking to buy a new phone. Come down to our store and check out our selection!
Join our loyalty rewards program and get cashback for every purchase!
Get a free taco when you buy any drink at our participating locations!
Recruitment Texts
We are looking for a resourceful and dedicated web developer to join our team. If you have experience in coding, please send us your resume and portfolio at info@example.com
Welcome to our recruitment text message! We are looking for seasoned and talented writers to join our internal writing team. Please submit your resume/application through our website to apply. Thank you for your interest!
A well-funded and rapidly growing startup is searching for a seasoned QA Engineer to join their team in San Francisco. This position offers a great opportunity for growth within the company. If you are interested, please apply!
Reminder Texts
Payment reminder: Your payment is due on September 1. Please submit your payment as soon as possible to avoid arrears. Thank you for your cooperation!
Hello [Client Name], this is a reminder for your payment of $100, which is due on 4/15. Please send payment to avoid penalties. Thank you!
Hi there! Just wanted to remind you that you need to email the spreadsheet by 9 am tomorrow. Thanks!
Confirmation Texts
Thank you for your payment. We have received and processed it successfully. Have a great day!
Hi! Thank you for signing up. We're looking forward to having you as a part of our community.
Hello! Thank you for registering for our conference. We are excited to have you join us!
Staff Communication Texts
Hello staff, we're closing the office on Friday in observance of Memorial Day. We will resume normal business hours next Monday. Thank you for your understanding.
Hi everyone, Due to the snow, we will be working from home today. Follow your usual work procedures and contact me if you have any questions.
Hi everyone, just wanted to inform you that the office will be closed tomorrow during Veterans Day. We'll reopen on Thursday at 9 am. Have a nice day!
Survey Texts
Hello, survey respondent! Thank you for agreeing to participate in our study. Please visit the link below to take the survey. We appreciate your time and feedback!
Hello, our team at ABC Company would like to know how we are doing regarding customer satisfaction. Thank you!
Hello, we are surveying to measure customer satisfaction. It would be greatly appreciated if you could take a minute to answer some questions. Thank you!
In Summary
The value of SMS marketing lies in its reach and automation. There are many ways to use text messages, as is evident in these professional text message examples.
If you want to write text messages like these, feel free to use the Hey INK tool to expedite and ease the writing process. You need only look at the scores of stellar reviews to see how Hey INK can improve your productivity too!
Explore All
Write A Professional Email Articles