It is always a good idea to show appreciation for someone's help. Whether you're a freelancer or work in an office, better bonding with your professional contacts can only lead to good things. A professional thanking message can be a great way to show your gratitude.
Whether thanking a colleague or client for their help and business, a thank-you note can go a long way in building better relationships. This article lists a few tips to say "thank you" professionally, along with professional thanking message ideas to express gratitude at work.
Importance of Saying Thank You at Work
Thanking someone is a nice and kind gesture that can rewire your brain and make you feel happier over time. And professionals need to acknowledge the work other people in the company have done.
If someone has done a task for you, be it personal or professional, it's important to let them know. Saying a proper thank you will make a person feel appreciated and valued.
Reason to Openly Express Gratitude at Work:
Expressing gratitude can boost your mood and improve your overall outlook on life.
Gratitude can help you build stronger relationships with your co-workers, boss, and clients.
Grateful people are more likely to receive help and support from others when they need it.
Showing gratitude can increase feelings of satisfaction and happiness at work.
Practicing gratitude can help reduce stress and make you feel more positive about your job.
5 Tips to Say "Thank You" Professionally
In today's competitive field, it's not just about professional skills and abilities; there is also word-of-mouth marketing. So when it comes to saying "thank you," it's important to do it consistently. To give thanks without feeling like you're coming across as cheesy, check out these five tips for better bonding with your coworkers.
Find the Right Time to Say Thank You
After someone has helped you with a project or task, express your gratitude as soon as possible. Don't wait too long, or they may think you didn't appreciate their help.
Keep It Brief
A simple "thank you" is usually sufficient. If you want to write a longer message, keep it under five sentences.
Personalize Your Message
Mention what the other person did that was helpful and how it benefited you or the organization. This will show that you noticed and appreciated their efforts.
Be Sincere in Your Words
Avoid thanking people for things they were already obligated to do or for things that didn't actually help you. Only give thanks when it's truly warranted–it will mean more coming from you.
Say Thank You in Person
Deliver your thanks in person rather than through email or another written format if possible. This will allow for greater connection and understanding between both parties involved.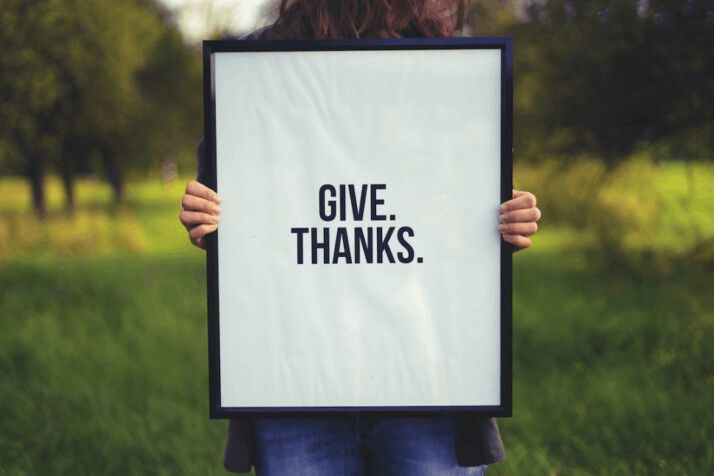 Professional Thanking Message Ideas
Enthusiasm is vital to maintain a healthy, productive workplace full of good vibes. And a simple "thank you" is a small gesture that makes a big difference. They help re-establish good relationships and increase productivity. We have compiled a list of professional thanking message ideas to help you express gratitude in different business scenarios.
Thank You Messages for Support
Thank you for taking the time to help me with my recent project. I'm very grateful.
I sincerely thank you for your assistance during this troubling time. I really appreciate it.
Thanks so much for your help with the project last week. I couldn't have done it without you!
"Thank you" seems like such a small thing to say after all your help, but sincerely, thank you very much!
I don't know how to thank you enough for all your help these past few weeks
Thank you for being a great colleague and friend. I appreciate all your support.
Thank you from the bottom of my heart for all your help over the years. You've been a true friend!
Thank You Message for Advice
Thank you so much for your advice. It was really helpful.
I appreciate your advice and support. Thank you!
Thank you for taking the time to share your valuable input.
Thanks for the great advice. I'll definitely put it into practice.
I truly appreciate your feedback and insights.
Thank you for helping me out with the research work. Your advice was spot on!
I'm grateful for your help and guidance. Thank you for taking the time to give me some useful advice.
Thank you very much for your time, patience, and assistance. Your wisdom is greatly appreciated!
Thank You Message for Great Work
Thank you for your hard work and dedication. You are a valuable asset to the business.
From all of us here, we would like to give a big thank you to you for everything that you have done this year!
This project was such a great success.You have truly gone above and beyond, and the results are amazing. Thank you so much!
We greatly value your commitment to accuracy and attention. Thank you for putting in the extra effort to ensure everything was perfect.
Thank you for being such a great team player and always being willing to lend a helping hand. It is very much appreciated.
I sincerely appreciate all of your hard work and dedication to this company. Thank you for your contributions!
I appreciate you going above and beyond what was required!Your efforts are greatly appreciated by everyone here at the company. Keep up the good work!
Thank You Message for the Opportunity
Thank you for seeing my potential and allowing me to prove myself. I am grateful for the chance you have given me, and I will work hard to make the most of it.
Thank you for taking a chance on me and giving me an opportunity to grow and learn. I am excited to get started and show you what I can do.
Thank you for your faith in me and for providing this opportunity. I will not let you down and will strive to exceed your expectations.
You have my deepest thanks for this wonderful opportunity – it's something I've always dreamed of and wouldn't have been possible without you.
From the bottom of my heart, thank you so much for this opportunity that means everything to me. I promise to do my best every single day.
There are no words strong enough to express how thankful I am for this life-changing opportunity – except maybe 'thank you!'
Thank You Message for Someone's Time
Thank you for taking the time to speak with me on the phone today. I understand you have been very busy, and I genuinely appreciate your time.
Thank you so much for meeting with me this morning to discuss the project proposal. I truly appreciate your valuable input and expertise.
It was a pleasure meeting with you today, and I want to thank you for taking the time to meet with me.
I am grateful that you make the time amidst your busy schedule to talk with me regarding the project. I know how busy you are, and I appreciate you making time for me.
Thanks so much for squeezing us into your busy schedule today. We really appreciate it!
I appreciate your time and patience as we discussed our options.
Conclusion
Professional thanking messages are a way to express gratitude to those you work with for things that you appreciate about them. Too often, a thank-you note is lost in the shuffle rush of work. And important relationships can be damaged by not taking the time to say thank you.
It's as important to say thank you in a professional setting as it is to express gratitude anywhere else in life. Use the tips and sample messages in this post to professionally thank your colleagues and clients.
Explore All
Write A Professional Email Articles