Thanksgiving is a time of reflection and appreciation. It reminds us of the value of gratitude and that success is a shared experience. Read on if you're looking for ideas for a professional Thanksgiving message!
This article includes some examples to help you express the Thanksgiving spirit!
Why Send a Professional Thanksgiving Message?
Thanksgiving messages are more than just a greeting. They are a way to express appreciation for the efforts and dedication of the people who contribute to your success.
A key role of leaders is to foster a positive work environment that encourages good performance and teamwork. A thanksgiving message is a simple way to boost the morale of your team members by connecting with them on a personal level.
Everybody understands the essence of Thanksgiving. It's about family, gratitude, and having a positive outlook on life. Corporate greetings bring these values to the workplace and serve as a gentle reminder of the importance of solidarity. Each team member's actions ripple throughout the company and affect the company's overall success.
By showing your appreciation to your team, you also reinforce good behavior and foster loyalty.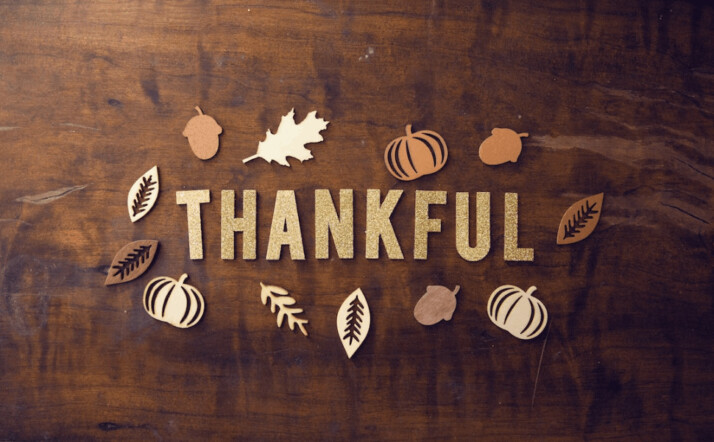 Professional Thanksgiving Message Examples
I want to take this time to express my thanks to all of you. It's been a privilege working with everyone throughout the year. I wish you all a happy Thanksgiving!
Happy Thanksgiving, everyone! We're incredibly lucky to have such a talented and hardworking team. Thank you for all your dedication this year. Wishing all of you the best this Thanksgiving.
Happy Thanksgiving to all of our dedicated team members! Thank you for all that you do to help keep our business running smoothly. We are truly grateful for your work, dedication, and friendship. Wishing you a joyous and relaxing holiday season.
Happy Thanksgiving, everyone! Wishing you all a day full of joy, family time, and good food. Thank you for all your accomplishments and effort this year – I'm grateful to have such a dedicated team. Let's enjoy the next few days off together!
To all of my valued team members, I want to say thank you on this joyous day. Thanksgiving is a time to reflect on the good in our lives and give thanks for all we've been blessed with. It is because of every one of you that we can achieve success. Thank you for your hard work, passion, and dedication – may God bless each of you abundantly.
Short Professional Thanksgiving Message Examples
Happy Thanksgiving, everyone! Thank you for all your dedication and word this year. I'm grateful to have such a dedicated team.
Wishing you all a very happy Thanksgiving! I'm truly grateful to all of you.
I'm thankful for every one of you who makes this company great. Have a wonderful Thanksgiving!
Thanksgiving is the perfect time to reflect on the things and people we're thankful for. All of you are key parts of my list! You all play an important role in making our business successful – thank you so much, and have a terrific Thanksgiving holiday!
On behalf of myself and the company, thanks to all of you for everything over the past year. May your Thanksgiving be joyous and warmest wishes always!
In Summary
A professional Thanksgiving message is important because it helps improve your relationship with your team members and employees.
It's a simple way to express your appreciation for their hard work and dedication. If you're struggling to write Thanksgiving wishes, consider using the Hey INK tool to ease the process! It's one of the best AI writing tools on the market.
Explore All
Write A Professional Email Articles