Knowing the standard professional letter format is a must for every professional.
A professional letter is written for important and formal communications, including cover letters, recommendation letters, resignation letters, legal correspondence, and inter-company communications.
This article explains how to write a professional letter, what to include, and what not to include in the message.
Standard Professional Letter Format
Properly crafting a professional letter requires good formatting and the right choice of words. It helps you convey your message and creates a positive impression on the recipient.
An effective letter can demonstrate how well you can communicate with others. This letter typically consists of the following main elements:
date
salutation
opening
body
closing
signature block
To create a powerful letter, you need first to understand the format of a business letter.
You can use the following steps to guide your letter: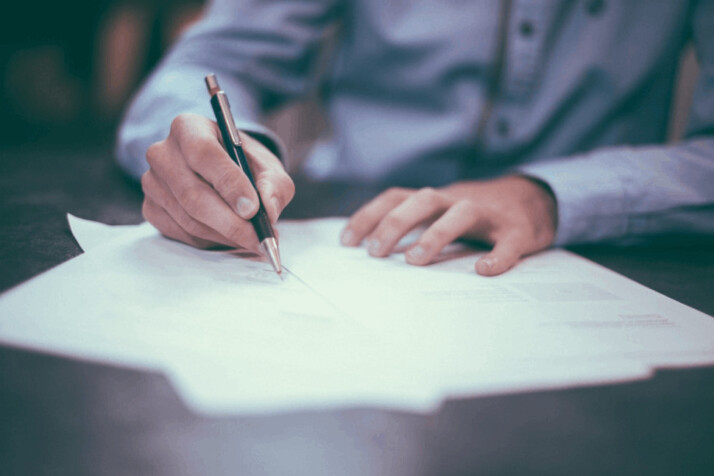 1. Write Your Contact Information
Insert your full address in your letter's top left or right corner.
Include your full name before your address and your email address or phone number, so the recipient knows how to contact you.
In most cases, this address is either your address or the address of your workplace.
2. Insert the Date
Make sure to enter the date below your contact information and mailing address.
Write the full date, including the month, day, and year.
3. Add Your Recipient's Contact Information.
Add the recipient's full name, job title, and workplace address on the left side. Each piece of contact information should be written in a new line.
Here's an example of the standard format:
Ms. Elizabeth Brown
Cooper Bricks Co.
110 Garden Drive
San Diego, CA 34767
4. Start With an Appropriate Greeting
Your professional email should start with a cordial greeting. You can start the message with "Dear" if you're writing to a hiring manager. If you're emailing a group of people or a department, you can start with "Greetings."
Attach the recipient's full name (including their first and last name) and title in the opening salutation. Addressing them personally is a way of showing respect.
State the Purpose of Your Letter
Begin the letter on a warm and positive note. You may write an agreeable statement like, "I hope this finds you well."
Next, you should let the recipient know why you are writing this letter. Keep your tone polite and use formal language.
Make sure to put your point across quickly. Depending on the situation, you can add details when required. Keeping it brief and professional is essential here.
Things to Avoid When Writing a Professional Letter
Make sure to take extra time before sending the business letter. There is little room for errors as it may damage your reputation and credibility.
Take a moment to read, edit, and proofread your email.
Here's a list of things you should avoid when crafting a professional letter:
1. Bad Subject Line
Don't write the subject vaguely, but write it as concisely as you can, within the mentioned limit. Your subject line must not exceed 50 characters, e.g., 8-10 words.
Avoid writing the subject line in capital letters. This comes across as shouting in formal situations and creates a bad impression.
2. Improper Greeting
Avoid greeting your recipient informally. If you don't know the recipient's name, avoid writing "To whomsoever, it may concern." Simply mention their job title.
When you know you have reached the end of the email, don't forget to thank the reader.
An appropriate closing is essential. Avoid writing terms like "Cheers" or using exclamation marks, as it looks unprofessional.
3. Too Lengthy/ Too Short
Being too wordy or too brief is not a good idea. Avoid writing a bulky or repetitive email, as it will bore your recipient. Cut out excessive information and stick to the point.
4. Spelling and Grammatical Errors
Even small spelling mistakes can cost you a lot when sending a professional email. Always proofread your message before hitting send. You can use a grammar-checking tool to make things easier and help you save time.
Final Words
Now that you know what a standard professional letter format is like, you can easily write a professional email.
With a bit of practice, you will be able to communicate with your network like a pro.
Explore All
Write A Professional Email Articles