To be accepted into a nursing school program, you will likely need to submit a personal statement.
This document is your opportunity to introduce yourself to the selection committee and tell them why you should get a chance. The best nursing personal statements are well-researched and thoughtful. With the tips shared, you can write an effective personal statement.
The statement will showcase your qualifications and dedication to becoming a nurse.
How to Craft a Good Nursing Personal Statement
Your personal statement for nursing school should be well-researched and thoughtful. The statement will showcase your qualifications and dedication to becoming a nurse.
Draft an Outline
First, start by drafting an outline of things you want to include. Your essay should include information about why you became interested in nursing and your experience working with patients or in healthcare settings. In addition, add any related coursework or training that you have completed.
Write Concisely
Next, ensure your writing is clear and concise; avoid using flowery language or excessive padding.
To do this, writing about a topic of real personal interest to you is important. This choice of topic should lay a foundation for a personal statement that expresses your unique voice concisely. Make sure that each point you make is relevant and well-grounded.
Proofread
Finally, always proofread carefully before submitting your application! Don't be in a hurry to submit the application. A nurse needs to be meticulous in the conduct of their duty. Take a step back to proofread or even get another person to check your essay.
Examples of the Best Nursing Personal Statements
We have some examples of the best nursing personal statements to inspire you. Read through the personal statement examples and select the one that describes you best.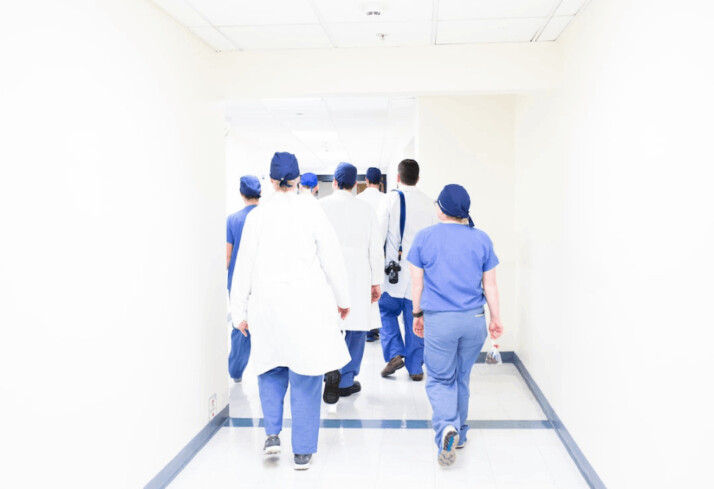 Template 1
Nursing is a profession that I have always been interested in. Ever since I was a kid, I knew that helping others and making them feel better was something that came naturally to me. When I visited my grandfather in the hospital, I was amazed by how he always smiled at the nurses. This experience solidified my passion for nursing and led me to pursue this career path.
Throughout college, I volunteered at various hospitals and clinics to gain more hands-on experience with patient care. Working closely with nurse practitioners has confirmed my belief that this is the right field for me. Every day brings new opportunities and challenges to help people heal both physically and emotionally. The sense of fulfillment that comes from making an impact on someone's life drives me each day to aspire to be a nurse.
I am passionate about holistic care and believe in providing patients with individualized treatment plans based on their unique needs. Nursing requires critical thinking skills, compassion, patience, and resilience, all qualities which I possess and plan to utilize daily as a registered nurse. Thank you for your consideration. Please do not hesitate to contact me should you require any additional information regarding my qualifications or background.
Template 2
Nursing is a very challenging and rewarding profession. It requires compassion, dedication, and intelligence. I'm committed to offering the best possible care for my patients. I believe that nursing school will provide me with the necessary skills to become an excellent nurse.
I have been interested in nursing since high school when I had the opportunity to volunteer in a hospital nursery. Since then, I have shadowed nurses in multiple departments of different hospitals. And I have come to realize that nursing is not only demanding but also an extremely fulfilling career path. Nurses are important members of the healthcare team who play a pivotal role in patient care. They must be able to multitask efficiently while maintaining compassion for their patients.
Nursing school will allow me to build on the knowledge base that I already possess. It will help me learn new techniques which will help me deliver safe and effective patient care. In addition, through networking opportunities provided by nursing schools, I hope to develop strong relationships with other nurses. These nurses can serve as mentors throughout my career journey. Nursing is truly more than just a job; it is a lifelong passion that drives me every day.
Conclusion
Your personal statement is one of the most important documents you will submit as part of your application to nursing school. This document allows you to introduce yourself to the selection committee and make a case for why you deserve a chance to study there. The tips and the accompanying templates in this article can help you write yours.
Explore All
Write Personal Statement Articles