Crafting a creative and captivating personal statement for drama school applications doesn't have to be a difficult task.
It requires thought-provoking language that captures the reader's attention and conveys your passion for theater. But it doesn't have to be overwhelming.
By considering examples of previous outstanding submissions, you can draw inspiration from those who've come before while also exercising your creativity. We have some helpful tips on using dramatic flair to craft original and engaging personal statements for your drama school application.
In addition, we have drama school personal statement examples for you to read through for inspiration.
Simple Tips for Writing an Effective Drama School Personal Statement
Here are some simple tips that can help anyone to write a great drama school personal statement.
Keep It Concise
Writing a great personal statement for drama school does not require lengthy dissertations. Rather, it requires carefully worded paragraphs that convey your passion for the craft and demonstrate your unique talents. Aim to be succinct to grab the reader's attention quickly and avoid excessive fluff or unrelated information.
Be Original
Looking at drama school personal statement examples from past applicants can be helpful. However, remember that you must create a unique statement if you want to stand out. Use creative language to paint a vivid picture of yourself and your capabilities. You should do this while still being true to who you are as a person and an artist.
Showcase Your Best Self
Dramatic flair is important, but don't use overly-dramatic words or phrases. Stick to showcasing your genuine abilities in a way that will captivate the admissions committee. Highlight any training experiences or awards that you have and emphasize how they have shaped you into the actor you are today.
Demonstrate Passion
Your statement should display your enthusiasm for theater and explain why this particular program stands out to you above all others. Explain what drew you toward this specific institution. In addition, express why their classes or professors would help hone your skills in ways other schools couldn't.
Embrace Adversity
In some cases, sharing stories about moments of difficulty or failure can help bolster your application. These types of stories can demonstrate resilience and growth. Discussing challenges faced in pursuit of success gives insight into the obstacles you have overcome. It allows readers to see the deeper human side of your story.
Proofread and Edit
Don't be in a hurry to submit the statement. Proofread and edit the statement to make sure there are no errors. Sometimes, you can ask another person to read through and offer suggestions. The ultimate aim is to make sure the statement is as perfect as possible.
Drama School Personal Statement Examples
If you need drama school personal statement examples, you'll find a couple of them in this section.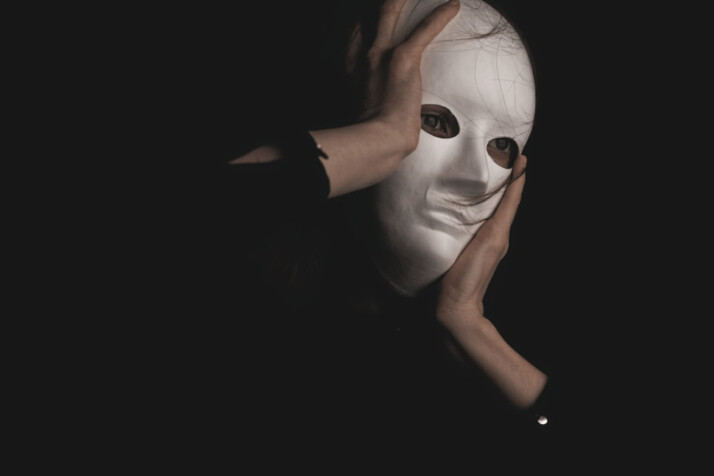 Example 1
I am excited to apply for admission into your prestigious drama school. I've had the pleasure of exploring the art of performing and playing with a subject that's always been close to my heart. My enthusiasm for this craft has grown since childhood, leading me on an enriching path filled with unyielding ambition and resilience.
I possess a diverse range of skills in acting, having honed them through countless workshops and courses. From musicals to plays, comedy to tragedy, I am always eager to learn more and expand my repertoire of techniques. Every performance is an opportunity to test myself and refine my strategies.
My appreciation for theater extends beyond the stage, however. In recent years, I have discovered a burgeoning passion for writing and directing. I find immense fulfillment in constructing stories and characters from scratch, manipulating words and movements like pieces of a puzzle until everything fits together. This interdisciplinary approach provides a unique insight into the creative process, which I'm sure will serve me well at your esteemed institution.
I pride myself on being able to collaborate effectively with others, evidenced by my work experience both onstage and off. As such, I am confident that I can make meaningful contributions within any production team or setting. Above all else, I am dedicated to making an impact in the world of dramatic arts. It would be an honor to do so in your drama school!
Example 2
As I have come to understand over the course of my lifetime, theater is a craft that requires dedication and time for mastery. Through my career experience and natural affinity for this art form, I can say that I have amassed considerable skill in performance and production. During my recent decade-long foray into various theatrical roles, I've found myself immersed in various avant-garde performances. My experiences have only furthered my enthusiasm for this multifaceted profession. And now, it is time to hone these honed capabilities by furthering my studies at your esteemed drama school.
I am an experienced veteran in the arena of theater, yet never content with complacency. As such, I embrace a journey of perpetual learning while cultivating an atmosphere of creativity and good faith among cast mates and peers. In addition to demonstrating strong organizational skills, I bring leadership abilities to projects in need. Whether writing scripts or hosting workshops, I seek out ways to propel those around me toward success.
No challenge has been too daunting for me. I thrive on moving forward within complex situations, even if it involves extensive travel plans and the establishment of new networks. With my passion for collaboration, I have been able to accomplish many feats during my time as an actor thus far. Yet, I know there is still so much more to learn.
The prospect of studying in a distinguished program like yours puts a sparkle of joy in my eye. A place where excellence and innovation intersects is what I hope to find in the pursuit of knowledge and advancement of my career goals. The theater is ever-evolving, and I feel strongly that investing in my education will give me the tools needed to stay competitive.
Example 3
I have a long-standing passion for the performing arts and have had the opportunity to explore many facets of this field. My experience has taught me that theater is an amalgamation of ideas, music, movement, and, most importantly, emotion. It is a way of connecting with others through creative expression. I am eager to pursue a degree in drama at the university to improve my understanding of the craft while broadening my theatrical knowledge.
This desire has been further stoked by my involvement in various community-based organizations that focus on creating art out of everyday experiences. I have come to think of these activities as channels for self-discovery. They have allowed me to identify and explore novel ways of interpreting life's tribulations. Through this exposure, I have learned how to project feelings and convey emotions more effectively.
I am confident that acquiring a formal education will enable me to hone my skills and become well-versed in all elements of theater. For instance, I plan to take classes in costume design, musical performance, scriptwriting, improvisation techniques and stage direction. Each of these could help shape my thinking around the nuances involved in becoming a professional performer. In turn, I believe such courses would empower me with the confidence needed to think critically about any artistic challenge that comes my way.
My ultimate ambition is to demonstrate my growth as an individual while making meaningful contributions to the theater community. With this goal in mind, I'm certain that furthering my studies at your esteemed institution would help me reach new heights in my career.
Conclusion
A personal statement is an essential statement of intent and is, thus, something that must be written with care. No matter what school you are applying to, students must write strong, bold, and catchy applications if they want to stand out. If you can follow the tips in this article, you can easily write a personal statement that stands out.
For those that want to write their personal statements faster, you should consider using the new Hey INK tool. This tool can write different types of content for you in a split second. You only need to enter your instructions or prompts for the tool to create amazing outputs like the examples above.
Explore All
Write Personal Statement Articles