A great OPTOMCAS personal statement is a time capsule of your experiences, perspectives, and what you want to offer. This guide provides an OPTOMCAS personal statement example to help you write a winning personal statement.
It also dissects how to write a tremendous OPTOMCAS personal statement that stands out from others. Read on!
What Is an OPTOMCAS Personal Statement?
An OPTOMCAS personal statement is a document you submit with your optometry school application. Your statement allows you to introduce yourself to the admissions committee.
It should highlight your academic and professional achievements and why you are interested in pursuing optometry as a career.
The best way to write this statement is to discuss how much you care about optics with great examples that show your passion.
How to Write a Captivating OPTOMCAS Personal Statement
The best way to create a captivating personal statement for OPTOMCAS is by focusing on your story. Also, ensure that your tone of voice is professional and polished. Other important points to note are: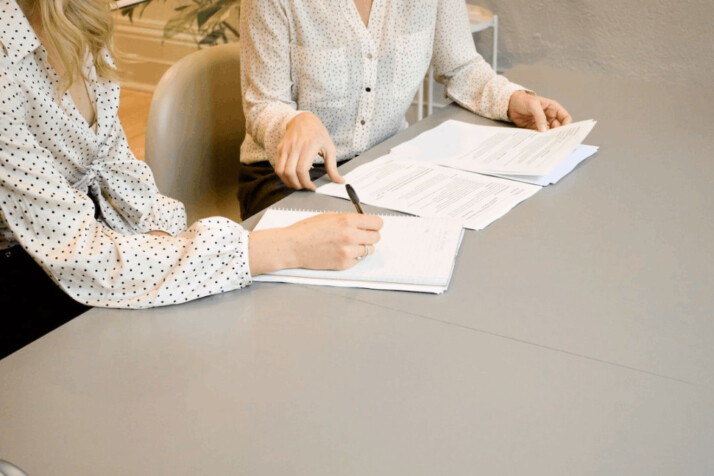 Be sure to capture the reader's attention with an engaging introduction.
Provide information about yourself that showcases your unique qualifications and experiences.
Demonstrate your passion for optometry by sharing examples of how you've used this field to help others.
Make it clear why you are interested in optometry school and what you hope to gain from the experience.
Share how you became interested in optometry and why you want to pursue this career.
Remember to highlight your academic achievements, volunteer work, and other relevant experience.
Finally, close with a firm conclusion that leaves the reader eager to learn more about you.
OPTOMCAS Personal Statement Example
A personal statement like the one below is essential when applying to optometry school. It allows admissions staff to see your qualifications and get insight into who you are as an individual.
As an optometry student, you must possess excellent critical thinking and problem-solving skills. In my academic experience, I have honed these skills by working closely with professors and classmates on various projects.
For example, while completing my undergraduate degree in biology at the University of California, Los Angeles, I conducted research specializing in eye health. This opportunity allowed me to develop strong analytical abilities and understand how different scientific findings can impact clinical care.
Additionally, as a member of the Tau Beta Pi engineering honor society at UCLA, I worked on team projects that required creativity and precision. Through this involvement, I learned how to communicate ideas effectively within a group setting and work toward a common goal.
My background positions me well to thrive in the optometry program at your school. The rigorous coursework and hands-on experience will allow me to expand my knowledge base and become an effective clinician.
Furthermore, being part of a diverse classroom community will challenge me academically while providing opportunities for collaboration outside of class time.
Final Words
The OPTOMCAS personal statement example above aims to show a successful strategy for writing a captivating personal statement.
It details what to include in your statement and how to organize the information. Make the most of your opportunity to market yourself in your statements.
Explore All
Write Personal Statement Articles