In need of a personal ethics statement example? You need to read this article.
Your code of ethics is the framework within which you build relationships, face adversity, and make important life choices. This article focuses on personal ethics, which is not to be confused with business ethics. Business and coworker ethics differ from personal ethics.
This article provides an all-inclusive guide to creating a powerful personal ethics statement. Following our guidelines and example can yield a statement that will stand out while applying for jobs, classes, or programs.
Meaning of Personal Ethical Statement
A personal ethics statement is a brief essay outlining your principles and the experience you will provide to future employers, coworkers, and clients. It can help you get into school, get your first job, find more clients, or move up your current position.
Belief and value declarations are essential components of a personal ethics statement. Integrity, selflessness, honesty, loyalty, equality, justice, empathy, respect, and self-respect are all tenets of a moral code.
How to Construct a Personal Ethical Statement
A personal ethical statement requires the following five phases to be written and polished to perfection: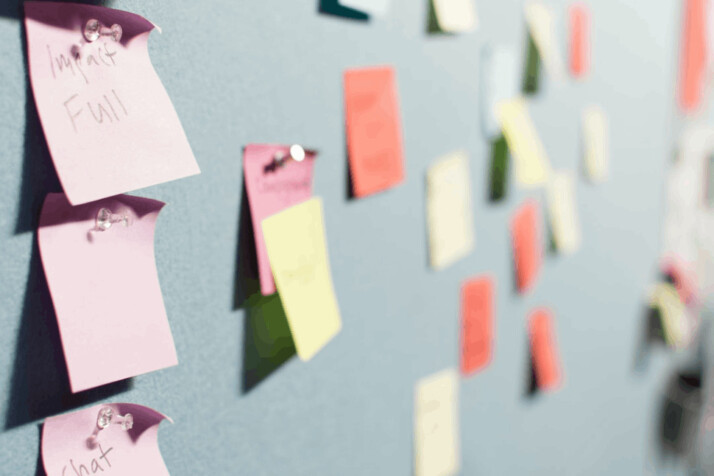 1. Who is your Audience?
To wow your readers with your ethical statement, you should start by learning as much as possible about them. Writing this one-page paper with the reader's goals and emotions in mind can help you achieve your goal of persuasion. To impress an admissions officer or future employer, adjust your wording and references to their needs.
2. Determine What You Want to Accomplish
When crafting your ethics statement, it's crucial to consider the near and distant future. To become a software engineer can be a long-term objective while attending college might be a short-term one. When you know what you want to do professionally, you may frame your ethics regarding that goal.
If you want to be a software engineer, you can discuss your ethics concerning cybersecurity. You can even write about the dedication and perseverance you'll need to get there.
3. Figure Out Who or What Has Impacted You
Why do you think the way you do? Considering the internal and external elements that play into every decision is crucial to developing a personal code of ethics. Unique qualities are something that influences everyone.
Your personality heavily influences the choices you make and the way you act with other people. The individuals you've known and interacted with also play a role in who you are now.
Wonderful, defining moments in one's life, as well as tragic, painful ones, are shared by all. These are all important considerations that should be reflected in your ethical statement.
4. Figure Out What You Think and How You Act
The next step is to document some working instances of your worldview and guiding principles. Evoking solid feelings in your listeners and demonstrating that your principles inform your daily actions are two goals of telling compelling stories. Providing concrete examples is crucial to developing an exciting personal moral statement.
5. Explain Your "why"
Justify your moral compass by explaining why you settled on those particular tenets. This question must be answered with conviction and specifics provided if the assertion is to be believed.
Consider how you arrived at your ethics, how your experiences have formed them, and how you wish to continue making decisions based on them. This is the first stage in ensuring listeners fully grasp what ethical standards mean to you and why.
How to Present a Personal Ethical Statement
It is recommended that your ethical statement have an introduction, the main body, and a summary.
Write an introductory paragraph (or two) for your personal ethics statement. Talk about how your upbringing and early experiences shaped your morals in the introduction.
Maybe you're an accessibility champion because of a traumatic childhood injury that permanently impaired you. Find anecdotes that illustrate your point and put your argument over.
Within the main body of your personal ethics statement (two to three paragraphs), you should detail all of the values you hold dearest. Incorporate your motto if you have one. Real-world situations are beneficial here.
Because of the intimate nature of a personal ethics statement, an author must adhere to the highest standards of integrity. Don't makeup anecdotes to prove a point.
Notwithstanding, this is not the time to admit every failure you've ever had. Your personal ethics statement ought to acknowledge your humanity while also being encouraging and motivating.
Personal Ethical Statement Example With INK
Personal ethical statements are thought-provoking to write. The style you compose should be determined by whom you're writing for. Here's a great one for your perusal.
I always strive to act with integrity and honesty in all my dealings. I am committed to being open, truthful, and fair in everything I do.
I've got a personal ethical statement that I try to live by. It is important to me to be honest and truthful with others and myself. I also believe in treating everyone fairly, no matter who they are or what they have done. Finally, I strive for compassion and understanding in all my interactions with people.
Conclusion
A personal ethical statement example like the one above is helpful to all audiences. But, the best approach is to develop one that fits your needs. Because it's personal, it should reflect your experience.
Your ethical statement is not simply a list of rules to follow. It should remind you what you believe in and why you believe it.
Explore All
Write Personal Statement Articles