A project management personal statement showcases an applicant's qualifications for a job or special university program in the field of project management. 
It demonstrates an applicant's knowledge, skills, and abilities necessary to succeed in a position or role. A project management personal statement provides potential employers with information about the applicant, such as:
Education level
Professional certifications
Relevant work experiences
Goals and values
This document serves as a platform for the candidate to showcase their unique capabilities, strengths, and areas of expertise.
The Importance of a Personal Statement
A personal statement is important in all applications, whether in school or as a professional. They provide recruiters and admissions board members with valuable insight into your suitability for a role or program.
An applicant's values are of prime concern to any organization because they guide behavior and actions. Personal statements reflect who you are and what drives you to be the best candidate during challenging times.
Moreover, personal statements give applicants a lot of room for creativity. Your personal statement is an avenue you can showcase your communication skills and leave readers with a lasting impression. As most professionals know, it's important to stand out from the crowd.
Tips for Writing a Strong Personal Statement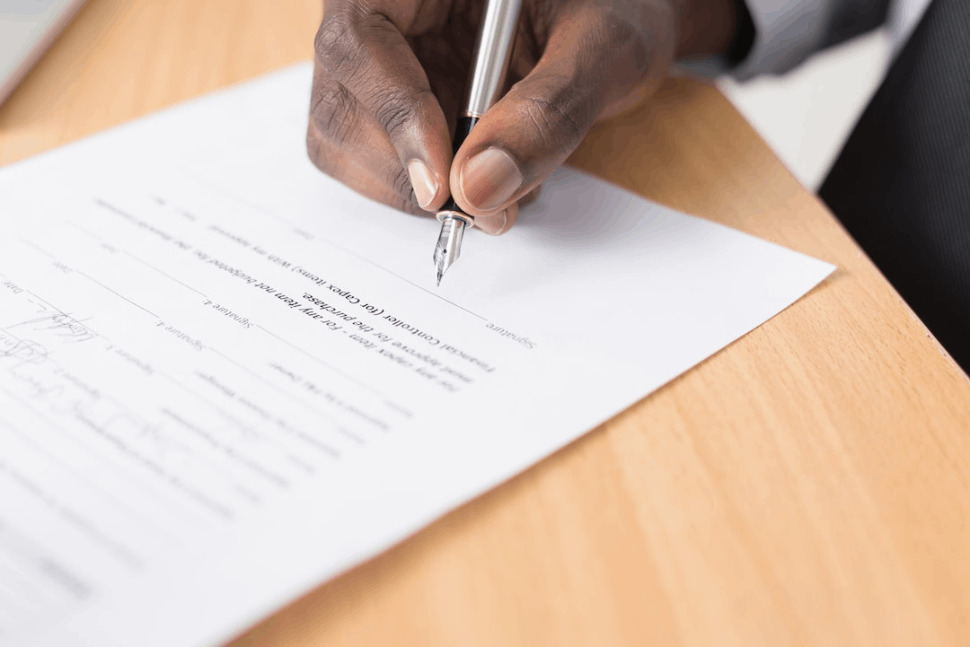 Start with an Attention-grabbing Introduction
Begin your personal statement by introducing yourself and highlighting a few key qualities that make you an ideal candidate for the role. Focus on qualities like your experience in project management or background in problem-solving. Many recruiters have specific skills in mind. If you want to know what they're looking for, try looking through the job description.
Emphasize Relevant Skills
Use concrete examples to illustrate how your past experiences have equipped you with the right skills needed for success in this position. Focus on emphasizing leadership abilities, technical knowledge, team building, communication skills, etc.
You can also include a few projects that you've worked on in the past when applying. This will help show your passion and interest in the job.
Demonstrate Passion and Enthusiasm
Discussing your passion for project management is important in creating a personal statement. Showcase how much energy you bring to a team and use vivid language to express your motivation and drive.
Acknowledge Challenges
Demonstrating awareness of potential difficulties will show employers that you know how to troubleshoot issues if need be. Illustrate how you've handled difficult projects previously and approach them positively.
Conclude with Confidence
Provide insight into what makes you different from other applicants and conclude your statement confidently. Restate why you would be a great fit and reinforce any unique qualities you possess that could benefit the organization.
Project Management Personal Statement Samples
Sample A
I am a university student who has actively managed my academic and business endeavors in the past year. I have helped design and develop projects that have required extensive research and careful follow-up from related engineering studies to service requirements.
My career choice is to become an engineer, so I can lead companies with a better understanding of the products they require. Completing this program will help me relate more deeply to the industry and acquire knowledge about project management and its application to businesses.
Sample B
As a manager working for the past few years, I want to apply for a Master's course in Project Management. I chose this field after a high degree of consideration. It includes a vast array of topics I can learn about and hone my skills.
During the last year of study, I have had the opportunity to engage with project management tools and resources. These have allowed me to gain more insight into the field.
I believe that obtaining a master's degree in project management will prove to be beneficial in helping me progress further in my career.
Sample C
I have actively participated in the project management industry for many years. I have worked on diverse projects and with many different teams. The wealth of experience I've gained makes me an ideal candidate to apply to this university course.
My enthusiasm for business and drive to understand its complexities have enabled me to study extensively and gain relevant qualifications. I am eager to use my skills as a student to further develop my understanding of project management. With hard work and dedication, I can become a valuable asset to any organization looking for experienced professionals in this industry.
In Summary
A project management personal statement is vital for students looking to advance their studies and for professionals looking for work. Make sure to follow our tips. While they won't make you an instant master, they will help you write effectively. Whether applying to a project management job or a university program, you need to make good with your personal statement.
Explore All
Write Personal Statement Articles