Gone are the days when a simple newspaper advertisement for teachers' jobs was enough to attract candidates with the perfect credentials.
Nowadays, employers must be creative and devise comprehensive recruitment strategies. It ensures they find the right candidate that can bring their teaching skills to the classroom.
This article explores how to craft modern-day advertisements and considerations before writing one to capture the attention of prospective educators.
How to Craft an Effective Advertisement for Teachers' Jobs
Keep the following tips in mind to craft a good teacher's job advertisement:
Utilize Descriptive Language
Use descriptive and compelling language to capture the attention of potential teachers. You can describe the unique education environment, provide details about the school's culture, or list specific qualities desired in a teacher.
Include Work Perks
Outline any benefits that come with the job, such as flexible hours, competitive salaries, professional development opportunities, tuition reimbursement, healthcare coverage, etc.
Emphasize Expectations
Make it clear what type of teaching experience is preferred for this position by including information regarding prior work experience and education qualifications required.
Highlight Student-Focused Objectives
Focus on how educators can help meet student needs at the school. Explain ways in which the successful candidate will be able to make an impact in their role.
Specify Requirements
Provide detail about required credentials, certifications, and other documentation needed from applicants when submitting their applications.
Define Job Duties
Outline expected tasks and responsibilities. This will help potential candidates better understand what they may be asked to do if hired for the job.
Promote Core Values
Showcase your school's core values and mission statement. This will give prospective employees an idea of how their personal values might fit into the organization's overall vision.
Incorporate Engaging Visuals
Add eye-catching visuals of your school's grounds, classrooms, or events to show off its atmosphere and appeal to potential teachers.
Offer Proficiency Testing
For positions requiring fluency in English, include a note about providing resources for applicants to demonstrate their level of expertise with the language.
Invite Applications
Request that interested candidates submit their resumes, cover letters, and other pertinent materials before a certain date. This will help you begin reviewing them right away.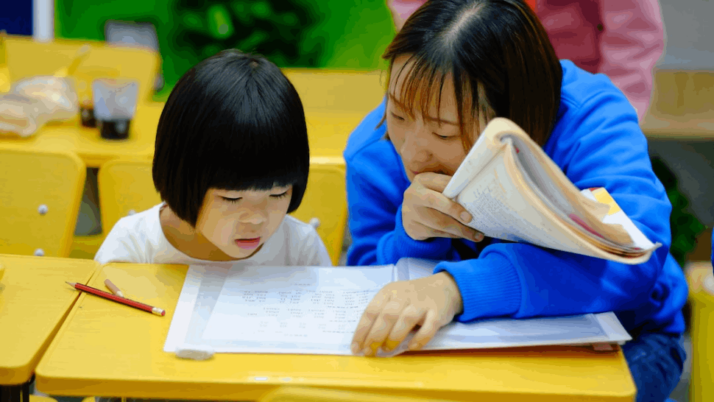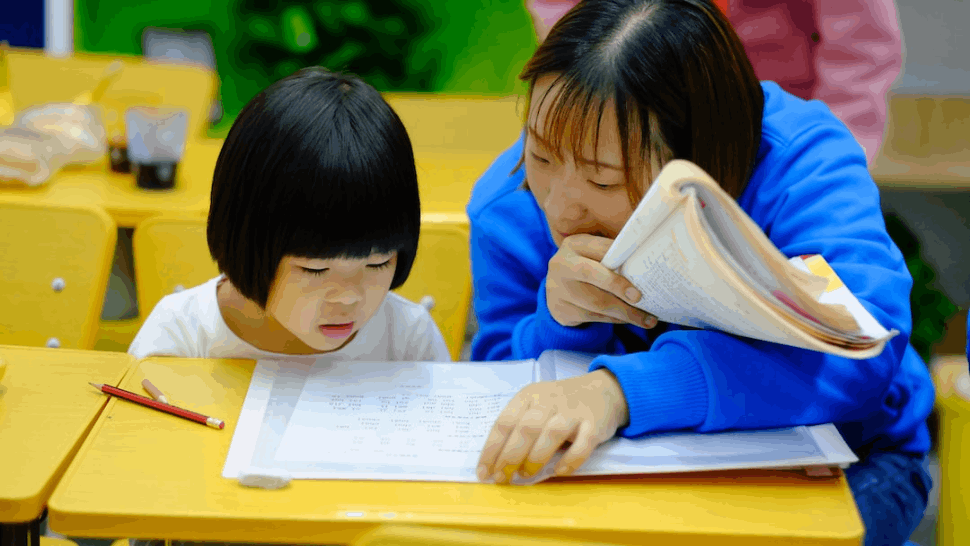 Examples of Job Advertisements for Teachers
Let's look at some examples of good job advertisements for teachers' positions that will engage prospective educators.
Example 1: Music Teacher Job Post
Are you a passionate music teacher searching for an engaging new role? Our school is looking for a creative and experienced educator to join our team. If you commit to the education of students through musical knowledge and instruction, then this post is for you! Our ideal candidate will use their like-minded enthusiasm for teaching music to inspire and mentor our students. Apply now to become part of something unique – your passion can make a difference in someone's life!
Example 2: Assistant English Teacher Job Post
A fantastic opportunity awaits an enthusiastic Assistant English Teacher to join our school! We seek a creative individual who can impart knowledge and passion for learning to our students.
We offer excellent remuneration, rewarding working hours, and flexibility in this likable role. You will have ample time to search for new teaching ideas as you explore meaningful ways to engage your pupils during lessons. Your goal is to help them develop their language skills while fostering an enjoyable and inspiring schooling environment.
If you feel you could be the ideal candidate for this job, we'd love to hear from you!
Example 3: Elementary School Teacher Job
Are you a passionate Year 6 educator looking for a unique job opportunity? Join our elementary school teaching team and help shape the future of education! As a teacher, you can create meaningful learning experiences with your subject knowledge and lead students toward success. You'll need to be like-minded in your approach to teaching and be able to develop engaging activities to promote interactive learning. If you think you have what it takes to become part of a creative teaching team, this is your ideal job!
Wrapping Up
Advertising for teachers' jobs can be an effective way to find the right candidate for the job.
Consider the target audience and develop a strategy that appeals to potential candidates who may not otherwise be aware of the job opportunity. Additionally, it is essential to ensure that all advertisements are clear, concise, and tailored specifically to the desired position.
Explore All
Write Recruitment/Job Advertisement Articles