Job posting examples are a great starting point to guide you on writing compelling content and highlighting your unique company culture.
A creative job posting can be an effective way to bring in the perfect candidate. When done well, it can cut through the noise of a competitive landscape and attract candidates with the right skills and qualifications.
With that said, crafting such a post is no small feat. It requires clever language and strong visuals to capture people's attention — not to mention insight into what potential applicants are looking for.
This article provides a list of ten creative job posting examples to help you write one that serves the purpose right.
Why Is Writing a Great Job Posting Important?
Writing a compelling job posting is essential for many reasons. It showcases the employer's professional image, enables them to target the right people, and positions their business as an attractive workplace with clear benefits. A great job post should clearly communicate the necessary details while conveying the company culture and values.
Additionally, it must emphasize the position's requirements, expectations, and rewards to attract qualified candidates who are passionate about the role. The language should be engaging and intriguing so potential applicants, so they will be compelled to apply while remaining concise and informative.
Crafting a well-written and appealing job post is essential for employers to find the best possible employees for their organization.
Creative Job Posting Examples for Inspiration
Writing a job posting is never easy. After all, one post will likely only reach a fraction of the applicants you want to hire. You want to make your hiring process easier while still showcasing your company's personality and requirements. Below are some compelling job posting examples to help you write one that entices the top candidates.
Job Posting Example 1: Senior Account Manager
Are you a driven, creative and ambitious individual? Our fast-paced business is searching for an experienced Senior Account Manager who can oversee client relations with finesse.
You must possess the dexterity to identify and seize new opportunities while strengthening existing relationships. As our account manager, you must orchestrate communications between clients and the organization accurately, timely, and cost-effectively. Apply right away if you believe you have what it takes to succeed in this position.
Job Posting Example 2: IOS Engineer
Do you want to be the iOS Engineer at Company XYZ, a leading software and technology firm? We are looking for an experienced professional with expertise in developing innovative mobile applications and infrastructure. This is a unique opportunity to join our dynamic team and help us create next-generation products!
If you have creative ideas, a passion for programming, and relish complex challenges, then we'd love to hear from you. Our ideal candidate should possess superior knowledge of Swift and Objective-C and understand Apple's UI/UX design principles. You must also demonstrate experience designing APIs and distributed systems. A mastery of data structures, algorithms, and software engineering best practices would be highly regarded.
Don't hesitate! Take this once-in-a-lifetime chance to make your mark on the tech world and apply today!
Job Posting Example 3: Software Developer
We're looking for an experienced Software Developer to join our fast-paced and dynamic team. You'll be responsible for developing robust applications that meet customer requirements on time while continually learning new technologies.
We offer a supportive work environment with flexible hours, ample employee benefits, and competitive compensation. If you possess strong problem-solving skills, enjoy challenging projects, and are motivated to create innovative solutions, this is the perfect job for you!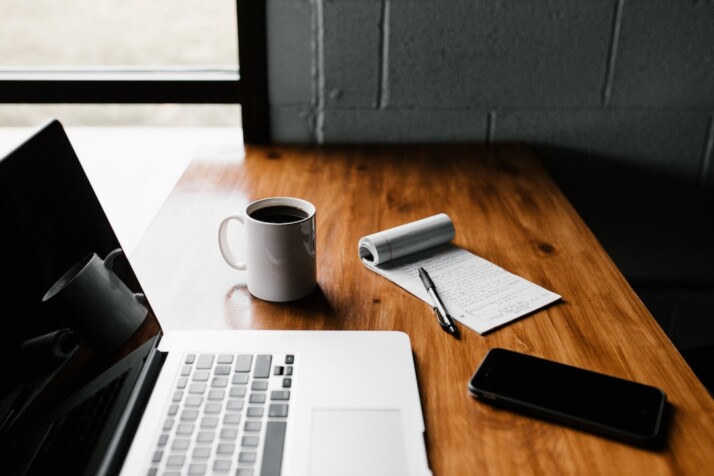 Job Posting Example 4: SEO Lead
Are you looking for an opportunity to put your SEO skills and experience to work? We have the perfect job for you. As our SEO Lead, you'll have the chance to make a real impact – both on our website traffic and in the industry at large. You'll be responsible for developing innovative strategies to increase search engine rankings and drive more organic leads.
This is no ordinary role – you'll need to bring creativity and expertise to the table every day. You must understand how SEO works from all angles and be able to think outside the box. So if you're passionate about SEO and are ready to take the lead, this position is for you!
Job Requirements:
Proven track record of successful SEO campaigns
Knowledge of search engine algorithms and optimization techniques
Experience with web analytics platforms like Google Analytics
Ability to manage multiple projects and meet tight deadlines
Creative problem-solving abilities
Excellent written and verbal communication skills
Job Posting Example 5: Assistant Manager
Are you a dynamic leader with an eye for detail and experience managing employees? If so, we are looking for an Assistant Manager to join our team!
In this role, you are responsible for supervising staff and ensuring that operations run smoothly. You will use your time efficiently to monitor employee performance, develop innovative strategies, foster collaboration, and maintain high levels of customer service. Furthermore, you must excel in interpersonal communication and have a keen ability to lead by example.
We seek an ambitious individual passionate about helping our business reach its best potential. The ideal candidate should possess a knack for problem-solving, conflict-resolution skills, and the confidence to make decisions quickly. Additionally, they should strive to promote a culture of teamwork and respect in the workplace.
If you believe you can use your expertise to help us exceed expectations, then don't hesitate – apply now!
Job Posting Example 6: Marketing Coordinator
We are looking for an experienced and passionate Marketing Coordinator to join our team! As part of the job, you must develop effective strategies to promote our products and services. You must have excellent communication skills and a knack for understanding customer needs and preferences. Our ideal candidate is someone who can use their time efficiently, thinks outside the box, and strives to deliver the best results.
The successful employee should be able to work autonomously but also collaborate with other members of the marketing team. We expect creative problem-solving abilities and strong organizational skills. This position offers competitive compensation and the opportunity to make a meaningful contribution to our company's success. So submit an application right away if you think you qualify!
Job Posting Example 7: Web Designer
Are you looking for an exciting opportunity to use your web design skills? Our organization seeks a creative, highly motivated, and experienced Web Designer. As a successful candidate, you will be responsible for designing new websites and maintaining existing ones. You must have a good eye for detail and excellent knowledge of HTML/CSS and JavaScript.
Our ideal employee should possess strong communication skills and clear working principles. In this role, you'll need to remain organized while managing multiple projects simultaneously. You should also enjoy collaborating with other professionals as part of the recruitment process. If you're ready to jump into a dynamic role that offers plenty of opportunities for professional growth – we'd love to hear from you!
Job Posting Example 8: Sales Associate
We are seeking an exceptional Sales Associate to join our incredible team! Our ideal candidate is driven, highly organized, and motivated by success. They will use their knowledge of the market and customer-focused approach to meet and exceed sales targets on time. They must be able to handle pressure and think on their feet to ensure that all customers receive top-notch service at all times.
If you have a passion for sales and believe that you can be one of the best, we'd love to hear from you. Bring your enthusiasm, creativity, and organizational skills to this role and use them to develop relationships with existing and new clients alike!
Job Posting Example 9: Technical Specialist
We are looking for a highly experienced Technical Specialist to join our dynamic team. The ideal candidate should possess a goal-oriented mindset and have an eye for improvement. You will be essential in helping us create, implement, and maintain innovative IT solutions that use cutting-edge technologies. An aptitude for problem-solving and exceptional organizational skills are necessary to succeed in this role. If you're ready to take on a challenging role and show off your technical savvy, we want to hear from you!
Job Posting Example 10: Credit Counselor
A great opportunity awaits the right employee! We are looking for an experienced Credit Counselor to join our team. The ideal candidate will be responsible for providing clear guidance and advice on financial issues that may arise. They must also help clients develop an excellent understanding of personal finance concepts.
We seek someone who understands the importance of strong interpersonal skills when building trust with clients. You must know about credit repair services and loan consolidation processes and ideally possess relevant certifications in the field. Our ideal candidate should also demonstrate sound judgment and be able to formulate strategies for managing debt or difficult financial decisions.
If you believe you fit this description, we'd love to hear from you! This position offers competitive compensation, ample room for growth, and tangible opportunities to help people achieve financial success.
Conclusion
Now that you have all these amazing job posting examples at your fingertips, it's time to get your creative juices flowing. Use the job posting examples in this article to write one that attracts the top talents for your company or business.
Explore All
Write Recruitment/Job Advertisement Articles