Job advertisements are the primary tools that help recruiters find prime candidates to fill positions. The modern company recognizes the value of hiring capable people to keep a business running. You'll need to learn how wot write a compelling job posting to attract the cream of the crop.
This article includes some valuable tips and examples of a job advertisement. Let's start with a few basics.
What is a Job Advertisement?
A job advertisement is a written statement posted in newspapers, magazines, or websites that describes the qualifications and credentials for a particular job. In addition, it includes an overview of the company and its mission, details about the job duties, job requirements, and contact information for questions.
The primary function of a job advertisement is to attract suitable candidates with desired proficiencies and backgrounds for the advertised position. Therefore, job advertisements should have clear, concise language that conveys the knowledge and abilities necessary for success in the role.
They should also focus on tangible accomplishments from past positions possible. Additionally, they should create an engaging image of the company culture.
Parts of a Job Advertisement
Understanding the parts of a job ad is vital to attracting the correct type of candidates. This gives you a complete idea of what you're doing and introduces a sense of structure. A job description should be your primary basis for crafting a job post. It's one of the best ways to start your work. Here are the main parts of a job post.
Job Title
This is the heading of the advertisement. It represents the position on offer and gives a hint about job seniority. It is essential to your job post because it is the basis for search engines delivering search results. Prime candidates searching for a job will use the job role as a keyword in their query.
Provide a concise, descriptive title that communicates the role's primary responsibility and is easily searchable by potential candidates. Use language that will make job seekers excited to apply and stand out in your industry.
Job Location
This advertisement section includes details about the job's location, whether a physical address or a remote location. In some cases, this includes information on relocation assistance if required. This is important because it has a significant impact on time and convenience. Candidates also have their preferences.
Include an address or specific city/town if relevant. If multiple locales are listed, indicate which ones are available for the position. Remember to include any remote working opportunities and expectations associated with this job posting.
Job Responsibilities
This part lists all tasks, duties, and responsibilities associated with the position. In addition, it includes an accurate and detailed overview of what the company expects from the successful candidate.
Accurately list all the key responsibilities expected from applicants. Keep it concise but also explain why these tasks need to be completed. Avoid jargon as much as possible, so readers can quickly understand what they should expect when applying for the role.
Job Requirements
This outlines all qualifications needed for the position, such as certifications, education level, and experience. Additionally, you can outline any special knowledge or proficiencies necessary for success here.
Clearly state the required qualifications for the role, such as academic degrees, certifications, and specialized skills. In addition, make sure to specify any soft skills needed, like communication and problem-solving abilities.
Company and Benefits
This section shows prospects important information about the company offering the position and any benefits or perks they offer employees. This could range from medical insurance to paid vacation time or even stock options.
Highlight the unique features of your company culture, values, and benefits package. Describe how prospective employees can benefit from working with your team and mention any perks you may offer. Be clear and, more importantly, honest.
Application Instructions
Lastly, candidates need to know how to submit their applications. This part of the job advertisement includes contact information and instructions on what materials they need.
Outline how to apply for the position, including necessary steps such as submitting a resume or portfolio sample via email or online portal. Give potential candidates clear deadlines on when applications must be submitted for consideration.
The Importance of Job Advertisements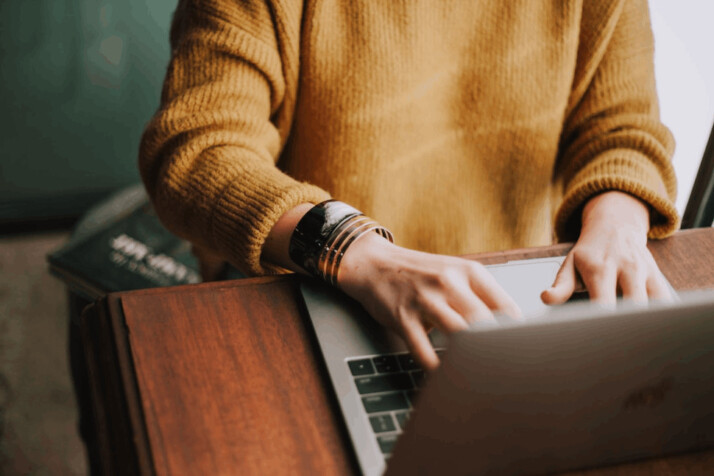 Job advertisements are a crucial part of the recruitment process, as they help recruiters extend their reach and find the best possible candidates. In addition, by posting job ads online, employers can access an extensive pool of prospective applicants from anywhere in the world.
Job postings enable recruiters to filter through applicants efficiently by providing specific details about the job. This allows them to identify the ideal candidate for the position more efficiently than ever.
Additionally, job postings allow companies to showcase their company culture and values, enabling them to attract top talent with similar ideals and principles.
Lastly, job ads provide transparency regarding the terms of employment, ensuring both parties are aware of what is expected from them.
Overall, job advertisements are an invaluable tool for any recruiter looking to hire the perfect candidate for their organization. If you're still unsure about writing them, check out the examples of a job advertisement in the following section.
Examples of a Job Advertisement
Example A
We are looking to recruit an experienced software developer to help us create amazing experiences. The ideal candidate should have a portfolio of relevant projects that demonstrate their proficiency over the past year. Familiarity with website design and app development is preferred.
You should also have an understanding of social media platforms and know how to leverage them for storytelling. With our company, you'll get to Try new ideas on email campaigns as well as tips on optimizing user experience across different sites. If this sounds like you, we'd love to hear from you!
Example B
We are recruiting a Copywriter to join our board and lead content creation for our brand! This position requires someone with a creative vision, attention to detail, and the ability to think outside the box. The successful candidate must have a keen eye for composition. They must be able to place words that capture an audience's attention – not just in written form but also visually and audibly.
For this role, you should consider yourself an expert storyteller who can use language to add life to campaigns across multiple platforms. We want you to come up with innovative ideas that make people stop, click, and share. As a copywriter, your job is to create compelling messaging that captures the essence of what we do in a simple, easily understood manner.
If you feel like you fit this description, please submit your resume and writing portfolio. A small number of finalists will then be asked to complete a free account check with us. This is so we can get a better sense of your style and experience. Good luck!
Example C
We're searching for a mean, savvy Marketing Manager to join our team. The perfect hire will help us create an open and engaging page that will tell a great story.
You'll need to have a read of the business landscape. This involves searching for creative ways to market our products/services and crafting persuasive pieces that effectively reach out to potential customers.
As we rely heavily on digital platforms, you must also possess excellent technical skills and be proficient in analytics. If this sounds like the perfect role for you, please apply now!
Example D
We're on the search for a great company lawyer to join our business! If you have experience working with employers and are looking for an exciting career opportunity, now is your time to apply. We offer competitive salaries, flexible start times, and the right working environment. If this sounds like something you'd be interested in reading more about, follow the instructions at the end of this job post.
This role presents an unrivaled chance to demonstrate your writing ability, as well as your capacity to think critically and solve complex problems. Our employer encourages creativity and ambitious thinking – if you feel up to it, let's get talking! Please include examples of any previous work, as this will prove invaluable when we come to review applications.
We look forward to receiving your application soon – don't delay – opportunities such as these won't stay around forever!
Example E
We are hiring a Graphic Designer to work in a great business! This is an exciting chance for anyone looking to start a career with an established company.
The salary offered depends on your experience and qualifications, so be sure to follow the instructions when you apply. To read more about this job post, search 'Graphic Design Job Post' in your time.
Working right away, you will be able to write creative designs that help companies reach their goals. We are confident that you'll find this position rewarding, making it a great addition to your CV as you continue your career search. So don't wait; Apply now, and we'll get back to you soon!
In Summary
Job advertisements are a way for recruiters to hire the best prospects for a role. Crafting job posts is relatively straightforward. Find some compelling examples of a job advertisement and observe how our tips apply to it. Remember that prospective employees can be just as discerning as employers. It's why you need a well-written job post.
Best of luck to you, dear reader!
Explore All
Write Recruitment/Job Advertisement Articles