Are you looking to fill a position at your company? Job postings are a company's way of reaching top-notch, experienced employees in the job market. But how can you write compelling job postings that get applicants to submit their resumes and not think twice about it?
Just because people are searching for jobs doesn't mean they'll apply to any job posting. A great job posting makes the difference – it makes an impression on the right applicant and gets them to apply. This is why you must learn how to write a great job posting.
Your job posting should effectively capture the attention of and stir up the curiosity of the potential applicant. A brilliant job posting will showcase your company as a great workplace and get the most qualified candidates to apply.
This article discusses how to write a great job posting.
What is a Job Posting?
A job posting is a public advertisement for a job opening in a company or organization. It contains the job details, including the job title, duties and responsibilities, required qualifications, and skills. It may also include the salary and location. A job posting allows employers to sell their job openings to potential candidates. It is also a way of attracting the best candidates to apply for the position.
Difference between Job Posting and Job Description
Many people interchange job postings with job descriptions; however, they differ. A job posting is an advertisement for a job opening. Its primary purpose is to sell the job opening to potential candidates and attract them to apply.
A job description, however, outlines the duties, responsibilities, and requirements of a particular job. A job description is mostly a part of the job posting. Asides from the job description, the job posting may contain the company description, job descriptions, job benefits, and location.
How to Write A Great Job Posting
1. Write the job title
Write a title that describes the job opening. You can also use a catchy phrase to attract the right candidates and ensure they understand the job.
2. Write about your company.
Write a short paragraph introducing your company to the candidate. It may include your core values, reputation, or top achievements. Include any other interesting details you think are important.
3. Write a short job description.
This part should be a manageable length and filled with necessary information. Just put down a short description of what the job entails.
4. Highlight the qualifications and skills required
Highlight the educational qualification, experience, and skills necessary for the job. Be specific about the requirements and consider what will be most important for the role's success.
5. Write a compelling job summary.
This should be a brief overview highlighting the most important details about the job. You may include the perks and benefits your company offers for that position.
6. Outline the application process
Clearly outline the application process, including any required application materials (e.g., resume, cover letter). Also, write down the contact information of the human resource manager or any other person in charge of the application process.
7. Proofread
Once you've written the job posting, review it carefully to ensure it is clear and accurate. Consider asking a colleague to review it as well.
8. Post the job
Once the job posting is complete, you can post it on your company's website, job boards, or social media. You may also consider reaching out to potential candidates directly to encourage them to apply.
Tips for Writing a Great Job Posting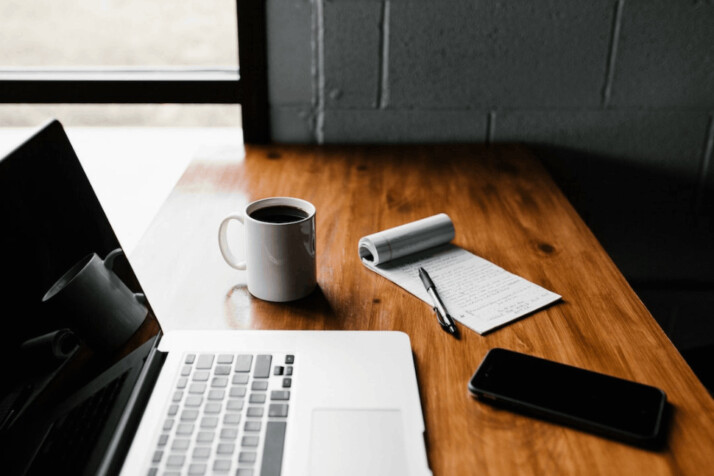 Writing a marvelous job posting is crucial in attracting top-skilled individuals to apply for your job openings.
Here are some tips for writing a great job posting:
1. Be clear and direct
Keep your job posting concise and to the point. Use bullet points to highlight critical responsibilities and requirements, and avoid using jargon or overly complicated language.
2. Use specific and relevant keywords.
Include specific and relevant keywords in your job posting. You can also include keywords relevant to your industry to make it more searchable and help attract suitable candidates.
3. Describe the company culture
By describing your culture and values, you give candidates a sense of what it's like to work at your company.
4. Highlight the benefits
Don't just state the job's duties and responsibilities. Mention any perks or benefits that come with the position (e.g., health insurance and flexible work arrangements).
5. Use a professional tone.
Use a professional tone in your job posting, and avoid using slang or colloquial language.
6. Include a call to action
The primary aim of a job posting is to get candidates to apply for the position. Encourage applications by including a clear call to action at the end of the job posting.
7. Use bullet points
Use bullet points to make your job posting more visually appealing and easier to read.
8. Proofread
Be sure to proofread and revise your job posting carefully. This will help ensure that it is free of errors and accurately reflects the position you are seeking to fill.
Brilliant Job Posting Templates
Template 1
Job title: Content Writer
Company Description
Do you have a passion for [insert topic]? We are looking for an experienced writer to join our team and help bring unique ideas, insights, and stories to life. At [Company Name], we pride ourselves in producing quality content that has the power to inform, engage, and inspire audiences worldwide.
Job Description
As a Writer at [Company Name], you will:
Research and write pieces on [topics] utilizing the web, print, or other sources.
Create innovative topics with precise language and storytelling elements.
Present content within the desired brand narrative.
Revise work based on feedback from the editorial team.
Incorporate complex research into simple concepts.
Job Requirements
To succeed in this role, you should have the following:
A relevant degree/diploma.
Proven experience as a writer in similar organizations.
Excellent knowledge of grammar and writing styles.
In-depth understanding of industry trends and newsworthy topics.
Creative ability to come up with fresh content ideas.
Ability to collaborate with stakeholders while adhering to deadlines.
Benefits
We offer competitive salaries and perks including but not limited to:
Paid time off.
Medical insurance coverage
Company-sponsored events
Flexible working hours
And more!
Location & Contact Information
This position is located in [location]. For consideration, please submit your CV by email to [contact information] by [date].
Template 2
Job Title: Experienced Writer
Company Description
We are an innovative, rapidly-growing company that is focused on providing cutting-edge solutions to our customers. Our team consists of highly-skilled professionals with the passion and expertise to create outstanding products and services.
Job Description
We're looking for a talented and experienced writer to join our team. As part of this position, you will be responsible for creating compelling content for various channels. This include blogs, social media posts, website copy, emails, articles, and other projects. You should be able to express ideas clearly and concisely while utilizing your experience to illustrate points with factual examples. Your writing style should be human-like and not robotic.
Job Requirements
Bachelor's degree in English or a related field.
5+ years of professional writing experience.
Strong understanding of grammar rules.
Experience using SEO best practices when crafting copy.
Ability to write effectively under tight deadlines.
Benefits:
Competitive salary.
Medical, dental, and vision coverage.
Generous vacation policy
401K with matching contributions.
Location
Remote/Virtual
Contact Information
Interested applicants should submit their resumes and cover letter to careers@companyname.com.
Template 3
Job Title: Customer Service Representative
We are looking for a passionate Customer Service Representative to join our team and help us provide outstanding service to all of our customers! As part of the company, you will have the opportunity to work with a diverse range of clients from different industries.
The successful candidate should be an organized individual who can think quickly on their feet and problem-solve efficiently in any given situation. You must demonstrate excellent interpersonal skills and remain composed when dealing with customer inquiries or complaints. Furthermore, you should have advanced communication skills to convey technical information accurately.
Job Responsibilities
Greet customers upon arrival and answer inquiries courteously and promptly.
Troubleshoot customer issues and provide appropriate solutions within established guidelines.
Maintain accurate records of customer interactions, transactions, comments, and complaints.
Liaise with relevant departments to ensure timely resolutions.
Track customer satisfaction levels through regular feedback surveys.
Proactively identify areas of improvement in processes and procedures.
Job Requirements
High school diploma or equivalent.
Experience in a customer service role would be advantageous.
Strong organizational skills and attention to detail.
Outstanding verbal and written communication abilities
Flexibility to work varying shifts as needed.
Willingness to learn and grow within the organization.
Benefits
At our company, we recognize that our employees are integral to our success. This is why we offer competitive benefits, including health care, vacation time, tuition assistance, and more. If this sounds like an excellent fit for you, please apply today!
Location
Our office is located in [CITY], [STATE], and is easily accessible by public transit.
Contact Information
Please submit your resume to [EMAIL ADDRESS] if you are interested in applying for this position.
Wrapping Up
First impressions are everything. If you make a professional first impression via your online job posting, experienced candidates will get in touch with you. Ensure you go through a couple of drafts and proofread your job posting before posting.
When creating your job posting, be clear and direct about the application process, and don't forget to include a call to action. This guide on how to write a great job postingwill come in handy.
Explore All
Write Recruitment/Job Advertisement Articles