Crafting an effective job recruitment ad is no easy feat. However, it is essential to do so to reach the perfect candidate.
This guide shows you how to write recruitment ads to attract the most suitable talent for your organization. From utilizing concise language and avoiding empty phrases, this guide will equip you with the tools needed to craft a good ad.
A great job ad should be clear and expressive and engage potential candidates in a meaningful way.
How to Write Recruitment Ads That Attract the Right Candidate
There are several key elements you need to consider when crafting a great recruitment ad. This section of the article simplifies these elements for you.
Who Is Your Ideal Candidate?
Before writing the job description, you must first ask yourself who your ideal candidate is. Your answer to this question will guide most of the writing process.
Create an imaginary persona of the ideal candidate that should apply. Then, look at what you expect your imaginary applicant to bring to the role. Once you do this, you'll find it easier to write a recruitment ad that resonates with your ideal candidates.
Optimize Your Job Ads for Search Engines
You want applicants to easily find your job recruitment ads. Hence, you should optimize them for search engines. If your ideal applicant can't find the recruitment ad, you may not get your ideal candidate from the hiring process.
One important way of doing this is by including keywords related to the position. Use the internet to find out what job applicants type into search engines for jobs and companies like yours. This information can make a world of difference in your recruitment experience.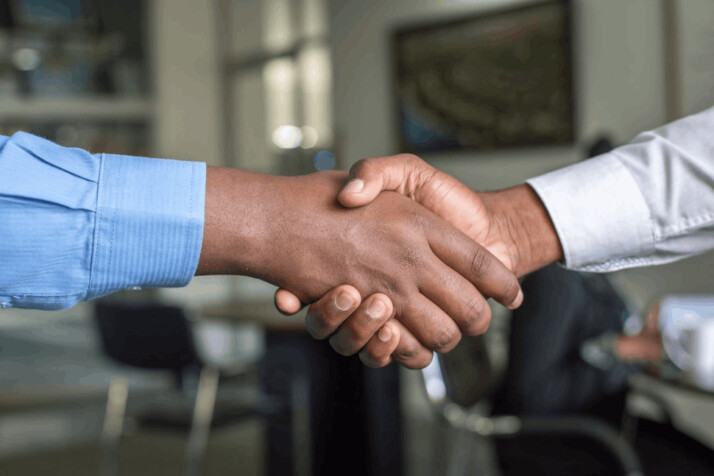 Write Concisely
Your job ad should be written in a clear and concise manner. You want to communicate your expectations and requirement to potential employees in the simplest way possible. Doing this requires writing in a succinct and effective way that gets your message across.
Perfect Your Company Description
Nothing excites potential employees more than the prospect of working with an exciting team. Thus, you should put your best foot forward when describing your business. Since you've already researched your ideal candidate, you should find it easy to describe your company in a way that excites them.
Discuss Salary and Other Perks
The expected salary or salary range is another important part an employer should include in the ad. While some companies may have strict rules against this, it is a good idea to include it. Including the expected salary range and perks in your ad depends on the type of job, your company size and location, and other factors.
For example, if you're looking for a creative director, salaries and benefits might not be as important compared to operations and customer service roles.
Write a Detailed Job Requirement Section
The job requirement section may be boring, but you've got to write it. It is an important part of your job ad as applicants use it to pre-screen themselves before applying. List the most important skills and qualities required for the role and other preferred qualities.
Describe the Job Responsibility
To ensure clarity, endeavor to describe the responsibilities expected of the new recruit. This is another way of pre-screening applicants, and it helps you get the right fit.
Final Thoughts
Before you submit your advertisement to the job list sites, make sure you carefully check for small errors. If your ad is translated from a different language, be sure it is translated correctly.
You don't want to waste your time or money posting an ad that only attracts the wrong kind of candidate. Now that you know how to write recruitment ads, apply the tips to your next job ad.
Explore All
Write Recruitment/Job Advertisement Articles